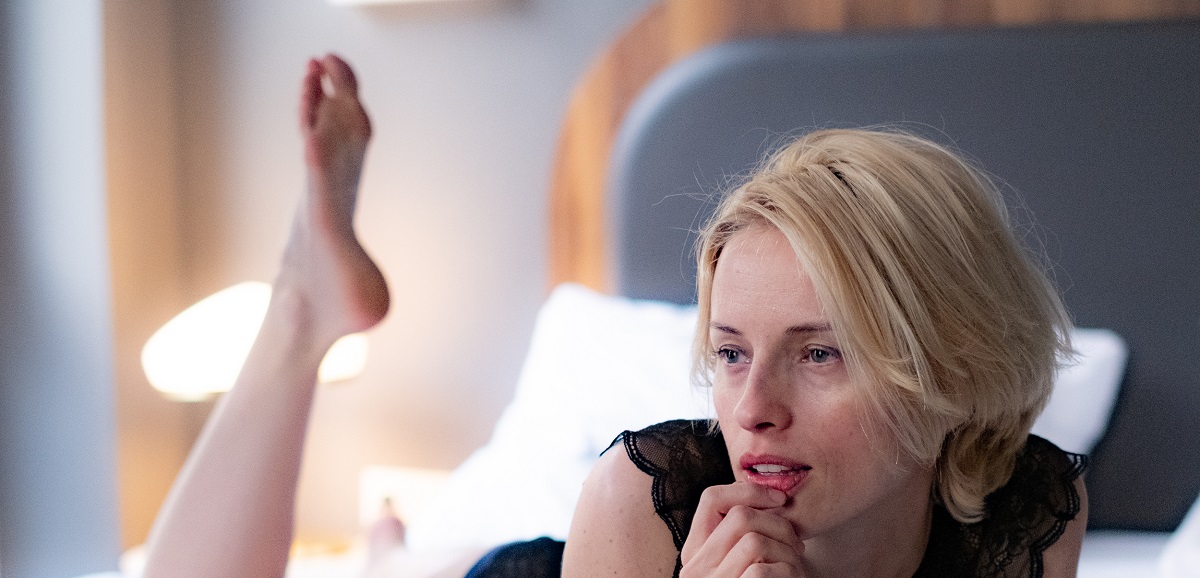 MOST LIKELY ALL ANSWERS REGARDING YOUR
STAY
Whatever you need...
…you will most likely find it here.
Ever since 2017, you have been able to check in and check out contactlessly with your smartphone in our hotels. Doing so, you can conveniently open your room and all doors in the hotel using the app. We have also adjusted to the new situation: Your bed linen is cleaned to the highest hygienic standards, we limit room cleaning to the day of your arrival and of course we disinfect all surfaces several times a day.
During your stay you get in contact with as few other people as possible. We are still available for you around the clock.
We hope that you not only feel comfortable with us, but also feel safe with us!
Why isn't there any staff in this hotel?
A few years back, when we founded Koncept Hotels, we wanted to prove that hospitality can be different to what it has been for decades. Whenever you travel, it is quite common to you that you do the check-in and boarding at the airport with your smartphone, you navigate through cities with your smartphone, rent a car or bike with your smartphone and even when staying at an Airbnb, you do most of the stuff with your smartphone.
Not so when staying at a hotel, right?
Well, think again. Of course, when you check-in, open your room and check-out with your smartphone, you do a lot of work for us and thus save us money. We re-invest this saved money in things, we care about and think that you might also appreciate them.
We invest in renewable energy, in toilet paper that supports sanitary projects worldwide, in sustainably produced soap, in furniture made in Europe, craftsmen from the region, laundry bags that were produced in an integrative workshop for people with disabilities and last but not least we invest in a fair cooperation with everybody who is working with us and for us. All that comes at a price, but with your help we love to pay a little bit more for things that make the world a better place.
How does the digital check-in work?
Since we have no on-site staff at the hotel, you can check in with us.
Don't worry: It's easy & we tested it with our parents and grandparents. You can do it!
There are two ways to get into your room.
The easiest is with the Hotelbird smartphone app (Android / iOS). Load it onto your smartphone and register. Then you can search for your booking in the app, check in with the app and your room key will be loaded onto your smartphone on the day of arrival. When you are at the hotel hold your smartphone in front of the black sensor and click on the round button on the screen of your smartphone with your room number on it. You can now open the door. That's exactly how it works infront of your room.
We made a video, explaining how it works:
Alternatively, there is also our check-in terminal. You will receive an email from us the day before your arrival in which we will send you the door code for the hotel entrance. When you are in the hotel, it is very easy to find the check-in terminal and you can check in there yourself and have a key card, like the ones you know from other hotels, issued.
Of course, there is also a video for that:
In addition to the Hotelbird app, you can also get a few key cards at the check-in terminal. Key cards and the app also work extremely well when used in parallel.
Even if this description has gotten a bit longer: It is really very intuitive and simple and you will be able to check in easily. And if something really doesn't work, we are always available for you.
Does the hotel offer breakfast?
Our friends at HERTINGS, the restaurant on the ground floor, will help you get your day started right from 10 am.
HERTINGS is of course also open to guests who are not staying at our hotel.
What is it all about this water thing?
At Koncept Hotels, fair dealing with the world around us is very important to us. Each of our hotels therefore emphasizes a theme that has both a local reference to the history of the house or the neighborhood, but which is also of great social relevance. At the Koncept Hotel H2O, this is the handling of the resource water.
That more than 785 million people worldwide have no access to something so natural and clean for us is unsustainable. Therefore we would like to show you during your stay with us in the house, which positive effects it can have, if these people give access to clean water and sanitary facilities.
Another important aspect is fundraising – in our case for the Neven Subotic Foundation. There, 100% of all donations are invested directly in projects that give people in the Ethiopian Tigray region access to clean water. Thanks to your stay we donate together to the foundation:
You sleep in a room in our LARGE category? Great, because € 10 per night will go to the foundation.
You do not need a cleaned room every day? Then we donate € 3 per non-cleaned room.
You see, it's easy to do good things.
When can I check in to my room, and when do I have to check out?
Check-in at Koncept H2O in Siegburg starts at 3 pm. You must check out of your room by 12 am so we can clean it for the next guests.
You can find the easiest parking option in the underground car park in the Medical Centre, just 200 metres from the hotel, for 9.00 Euro per day (24 hours).
Train station
If you are staying with us, then it is basically right in front of you. The Siegburg train station is just a stone's throw away from the hotel, just opposite on the Europaplatz.
Airport
Cologne Bonn Airport can be reached in about 30 minutes. The S-Bahn line S19 leaves every 20 minutes from Siegburg train station. You should plan about 20 minutes for travel by taxi.
Bank machine
The VR Bank is located directly across from the hotel.
Parking area
You can find the easiest parking option in the underground car park in the Medical Centre, just 200 metres from the hotel, for 9.00 Euro per day (24 hours).
Where can I get a drink at night?
Are you still thirsty in the evening and are the sidewalks already folded up all over Siegburg?
On the 3rd floor of our hotel you will find our kiosk, which also supplies you with cool refreshments outside of the restaurant opening times. You can only pay there via PayPal.
Can I leave my luggage at the hotel after check-out?
Of course! You are welcome to leave your luggage at reception after check-out.