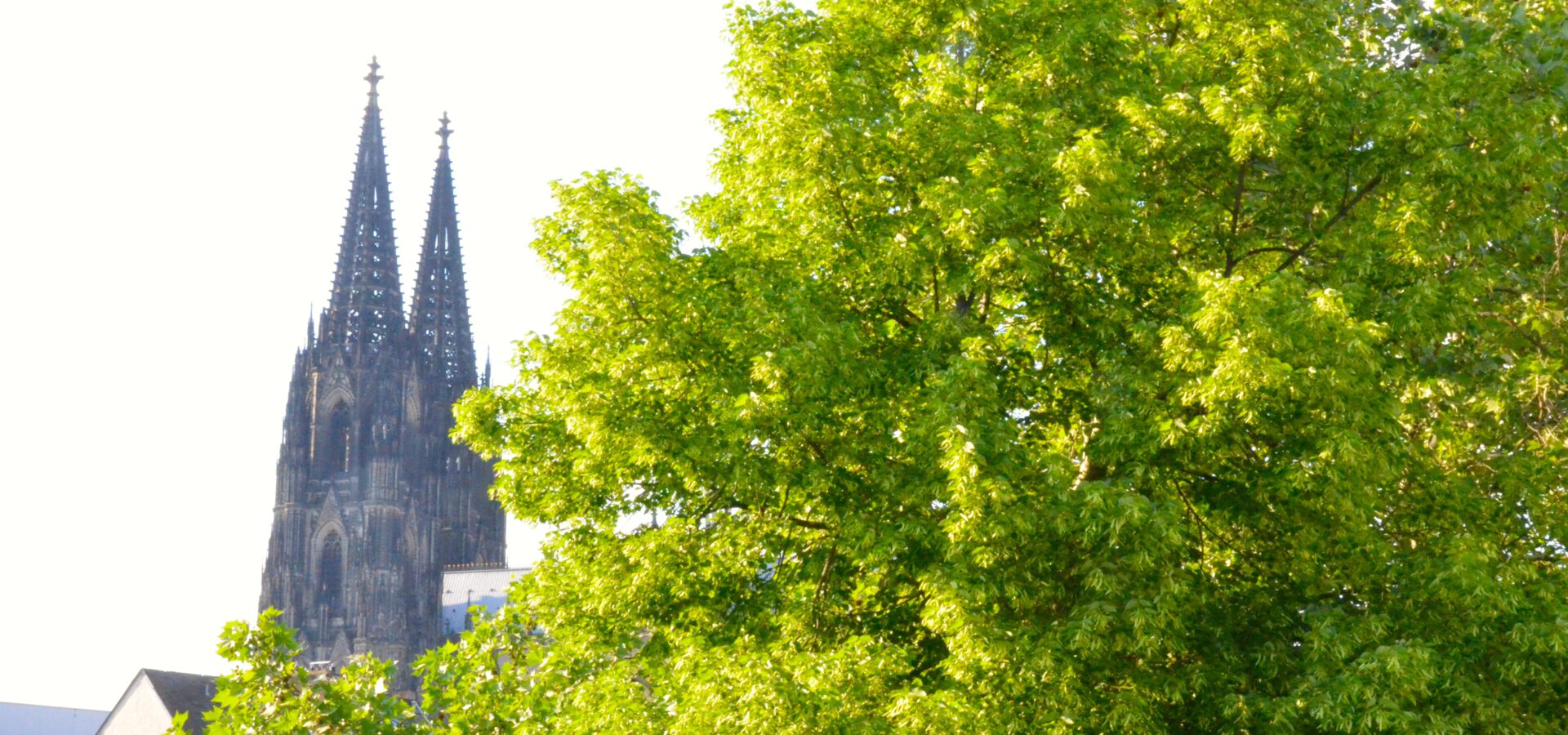 Most likely all answers regarding your
stay
Whatever you need..
…you will most likely find it here.
As you have probably noticed, we do not have any staff on property. We think, cool guests like you don't really need us anyways. But of course sometimes there are questions you might not find an answer to. That's why we have answered the most frequent questions on this page for you.
Ever since 2017, you have been able to check in and check out contactlessly with your smartphone in our hotels. Doing so, you can conveniently open your room and all doors in the hotel using the app. We have also adjusted to the new situation: Your bed linen is cleaned to the highest hygienic standards, we limit room cleaning to the day of your arrival and of course we disinfect all surfaces several times a day.
During your stay you get in contact with as few other people as possible. We are still available for you around the clock.
We hope that you not only feel comfortable with us, but also feel safe with us!
Why isn't there any staff in this hotel?
A few years back, when we founded Koncept Hotels, we wanted to prove that hospitality can be different to what it has been for decades. Whenever you travel, it is quite common to you that you do the check-in and boarding at the airport with your smartphone, you navigate through cities with your smartphone, rent a car or bike with your smartphone and even when staying at an Airbnb, you do most of the stuff with your smartphone.
Not so when staying at a hotel, right?
Well, think again. Of course, when you check-in, open your room and check-out with your smartphone, you do a lot of work for us and thus save us money. We re-invest this saved money in things, we care about and think that you might also appreciate them.
We invest in renewable energy, in toilet paper that supports sanitary projects worldwide, in sustainably produced soap, in furniture made in Europe, craftsmen from the region, laundry bags that were produced in an integrative workshop for people with disabilities and last but not least we invest in a fair cooperation with everybody who is working with us and for us. All that comes at a price, but with your help we love to pay a little bit more for things that make the world a better place.
How does the digital check-in work?
Since we have no on-site staff at the hotel, you can check in with us.
Don't worry: It's easy & we tested it with our parents and grandparents. You can do it!
There are two ways to get into your room.
The easiest is with the Hotelbird smartphone app (Android / iOS). Load it onto your smartphone and register. Then you can search for your booking in the app, check in with the app and your room key will be loaded onto your smartphone on the day of arrival. When you are at the hotel hold your smartphone in front of the black sensor and click on the round button on the screen of your smartphone with your room number on it. You can now open the door. That's exactly how it works infront of your room.
Alternatively, there is also our check-in terminal. You will receive an email from us the day before your arrival in which we will send you the door code for the hotel entrance. When you are in the hotel, it is very easy to find the check-in terminal and you can check in there yourself and have a key card, like the ones you know from other hotels, issued.
In addition to the Hotelbird app, you can also get a few key cards at the check-in terminal. Key cards and the app also work extremely well when used in parallel.
Even if this description has gotten a bit longer: It is really very intuitive and simple and you will be able to check in easily. And if something really doesn't work, we are always available for you.
There is no breakfast in this hotel?
We believe that we're pretty good at running a hotel, but there are people who make a better breakfast that we would ever be capable of making. So we've put together a list of our five favourite breakfast spots:
DAS CAFE
Unter Käster 9
(on the ground floor of our hotel)
Open from 09.00 am
You can find the menu here.
FUNKHAUS
Wallrafplatz 5
Open from 08.30 am
Café Extrablatt
Alter Markt 28-32
Open from 08.00 am (Sundays from 09.00 am)
Bastian's
Auf dem Berlich 3-5
Open from 08.00 am
Café Bauturm
Aachener Straße 24
Open from 08.00 am (weekend from 09.00 am)
Miss Päpki
Brüsseler Platz 18
Open from 09.30 am (weekend from 10.30 am)
Train Station
You can reach Cologne Main Station within a 15 minute walk or you can take line 5 from station 'Rathaus' infront of our hotel and get out after one stop.
Airport
From Cologne Main Station you can reach Cologne Bonn Airport in about 30 minutes. Taking a taxi from the hotel, we'd plan about 25 minutes for your journey.
Kiosk
We're very much in love with the many kiosks in town. No matter what you need for your day, you are most likely to find it there. The closest one is right next to our hotel and closes at midnight, on weekends a bit later even.
ATM
Exit the hotel, walk a few meters to the right and you can find an Euronet ATM. If you prefer a real bank, you'll find a Volksbank on Heumarkt Square.
Public Transport Station
Direkt Right infront of the hotel there is the station Rathaus (line 5). If you pass Heumarkt Square southwards, you can find the station Heumarkt (lines 1 & 7).
Car Park
Underneath Heumarkt Square, there is a large car park that costs €27 per day (24 hours) and is accessible all day and night. For navigation, enter Markmanngasse 3, 50667 Köln.
Bike Parking
Please use the services of Radstation Köln at Cologne Central Station to park your bike securely for only €1.00 per day.
How often is my room cleaned?
In a large guest survey, we found that cleaning every two days is perfectly adequate. Of course, your room is thoroughly cleaned with our steam cleaner. By cleaning with the steam cleaner, your room is not only clean, but also virus-free, as the steam has a virucidal effect on surfaces.
If you stay for three nights, for example, your room will be cleaned again by us after the second night and you will receive a set of new towels if you wish.
By the way: By cleaning every two days, we save up to 20 percent CO2 per stay on average.
How can I connect to Apple TV?
Feel like you're at home! All of our Ultra High Definition TVs are equipped with an Apple TV box. You can stream all kinds of media with it.
How it works:
Turn on Bluetooth & WiFi on your Apple Device and open AirPlay.
Choose your room number.
Turn on the tv and choose HDMI-2 via the input button.
Insert the AirPlay code from the television in your device.
Now you're connected!
Where can I go out for food, drinks and party?
We probably don't need to tell you how to look all that up on Google or Tripadvisor. That's why we've put together some very personal tipps for the best places in Cologne in which you are very likely to meet us as well. In need for a perfect day? Here are our all time favourites:
Grab some breakfast at FUNKHAUS and a light lunch at Beirut. Get the first Kölsch beer of the day at Päffgen in der Salzgasse, an afternoon espresso at Van Dyck, and the best sundowner with a stunning view at Monkey Bar. Fancy dinner awaits you at Pure White followed by a night of dancing at Bootshaus.
PHA+PGlmcmFtZSBzcmM9Imh0dHBzOi8vd3d3Lmdvb2dsZS5jb20vbWFwcy9kL2VtYmVkP21pZD0xRXNGa1VTVVNzQ3h2WTYtQ2w2Rmw2U2F3VENuUzlhUkEiIHdpZHRoPSIxMDAlIiBoZWlnaHQ9IjU1MCI+PC9pZnJhbWU+PC9wPg==
Do you have any secret tips for the city?
Sure! But don't tell anybody, okay?
Sometimes, we need a timeout from the busy streets of our lovely city. There are a few secret oasis of peace and calmness around town, of which we like to share three with you.
Ostermannplatz
Right in the heart of Cologne's Old Town and only a few meters from our hotel, you can find this gem of a square. Just relax underneath the big tree on the stairs and listen to the fountain.
Rosengarten at Fort X
How about a romantic and relaxing trip to one of Cologne's most beautiful quarters. On the roof of an old fort, you will find a lavish park full of lovely roses.
Rhododendronschlucht
Peacocks and a canyon full of rhododendrons: The Forstbotanische Garten in the south of Cologne is best to be visited in spring and summer, where you will find plants and flowers as far as the eye can reach.
Is there something special going on in Cologne right now?
You can find a good overview of all top event on the website of VisitKöln, right here.
Can I leave my luggage somewhere at the day of my departure?
As we are a hotel focused on digitalisation and thus don't have a reception on property, we can't store your luggage anywhere.
Should you wanna store your luggage prior to or after your stay, find the shop Im Hätze von Kölle in Bechergasse 9 close to Alter Markt square. They keep an eye on your luggage for €2 per piece.
Im Hätze von Kölle
Bechergasse 9
50667 Köln
Sunday – Thursday 09am – 11pm
Friday + Saturday 09am – 01am
Alternatively you can store your luggage in the lockers at Cologne Central Station for €4 per 2 hours or €7 per 24 hours.
You can also easily book an individual luggage storage on Radical Storage. You'll find various locations throughout the city center.
At what time do I have to leave the room on my day of departure?
Check-out is until 12.00 am. Please don't forget anything in your room when you leave. You can check out via app or at the terminal. If you have a keycard, please drop it in the black mailbox next to the elevator before you leave.