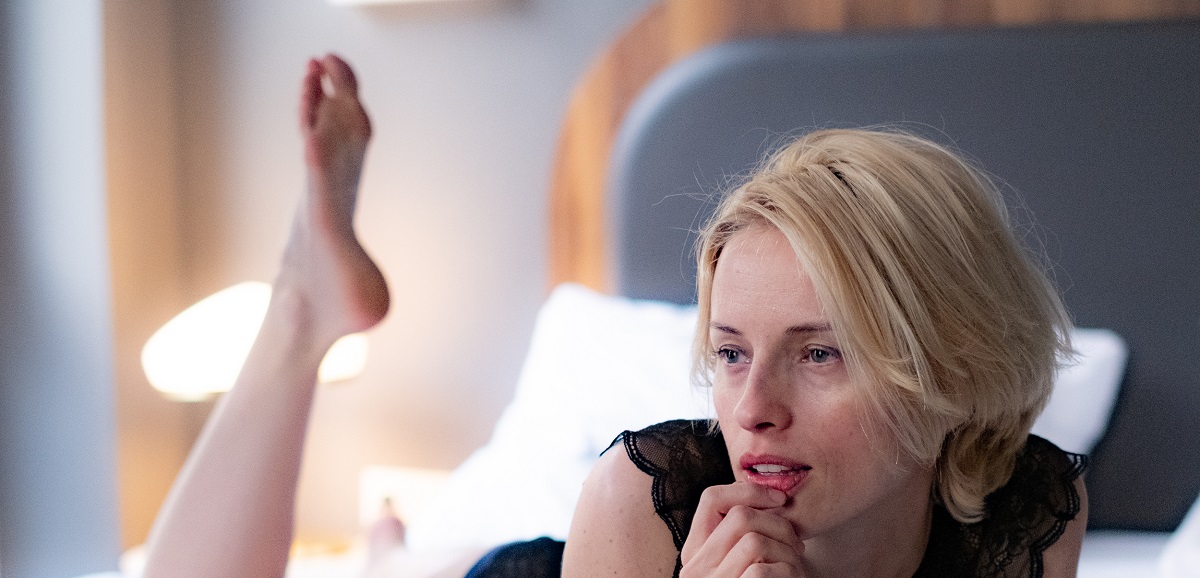 MOST LIKELY ALL ANSWERS REGARDING YOUR
STAY
Whatever you need...
…you will most likely find it here.
Ever since 2017, you have been able to check in and check out contactlessly with your smartphone in our hotels. Doing so, you can conveniently open your room and all doors in the hotel using the app. We have also adjusted to the new situation: Your bed linen is cleaned to the highest hygienic standards, we limit room cleaning to the day of your arrival and of course we disinfect all surfaces several times a day.
During your stay you get in contact with as few other people as possible. We are still available for you around the clock.
We hope that you not only feel comfortable with us, but also feel safe with us!
Why isn't there any staff in this hotel?
A few years back, when we founded Koncept Hotels, we wanted to prove that hospitality can be different to what it has been for decades. Whenever you travel, it is quite common to you that you do the check-in and boarding at the airport with your smartphone, you navigate through cities with your smartphone, rent a car or bike with your smartphone and even when staying at an Airbnb, you do most of the stuff with your smartphone.
Not so when staying at a hotel, right?
Well, think again. Of course, when you check-in, open your room and check-out with your smartphone, you do a lot of work for us and thus save us money. We re-invest this saved money in things, we care about and think that you might also appreciate them.
We invest in renewable energy, in toilet paper that supports sanitary projects worldwide, in sustainably produced soap, in furniture made in Europe, craftsmen from the region, laundry bags that were produced in an integrative workshop for people with disabilities and last but not least we invest in a fair cooperation with everybody who is working with us and for us. All that comes at a price, but with your help we love to pay a little bit more for things that make the world a better place.
How does the digital check-in work?
Since we have no on-site staff at the hotel, you can check in with us.
Don't worry: It's easy & we tested it with our parents and grandparents. You can do it!
There are two ways to get into your room.
The easiest is with the Hotelbird smartphone app (Android / iOS). Load it onto your smartphone and register. Then you can search for your booking in the app, check in with the app and your room key will be loaded onto your smartphone on the day of arrival. When you are at the hotel hold your smartphone in front of the black sensor and click on the round button on the screen of your smartphone with your room number on it. You can now open the door. That's exactly how it works infront of your room.
Alternatively, there is also our check-in terminal. You will receive an email from us the day before your arrival in which we will send you the door code for the hotel entrance. When you are in the hotel, it is very easy to find the check-in terminal and you can check in there yourself and have a key card, like the ones you know from other hotels, issued.
In addition to the Hotelbird app, you can also get a few key cards at the check-in terminal. Key cards and the app also work extremely well when used in parallel.
Even if this description has gotten a bit longer: It is really very intuitive and simple and you will be able to check in easily. And if something really doesn't work, we are always available for you.
Train Station
You can reach Wien Westbahnhof in 10 minutes by taxi or Uber, or walk there in about half an hour. Wien Mitte is reachable via U4 metro from station Schönbrunn (450m) in about 20 minutes.
Airport
The easierst way to get to Vienna Airport is by taxi or Uber, costs around €40 and takes about 40 minutes. During rush hour, please plan in some extra 20 minutes. If you want to go with public transportation, please take U4 metro from station Schönbrunn to Wien Mitte and then one of the many trains from there.
ATM
The closest ATM is situated at the metro station Meidling Hauptstraße, only 500m from our hotel.
Public Transportation
Right infront of the hotel, you can get bus 57A at stop Hollergasse and get directly to the center of town. If you fancy going by metro, take U4 at station Schönbrunn, only 450m from the hotel.
Parking
At U4 Center, there is a large car park that costs €5 per day (24 hours) and is accessible all day and night.
For navigation, enter Schönbrunner Str. 222-228, 1120 Wien.
By the way: You can park your car for free every weekend and public holiday right in front of the hotel.
Where can I go out for a drink or a bite to eat?
You're probably in Vienna to do the complete tourist tour. Schönbrunn, Stephansdom, Hofburg, you name it! And you know what: There is nothing wrong with that as Vienna is one of the most beautiful cities in the world and there is so much to discover.
But if you have a little spare time and your feet are already tired from all the walking, visit the quarter around our hotel and dive in what is one of the most aspiring areas in town. We've put together a list of places not many tourists have visited before but are loved by locals like us. Enjoy!
Can I rent a bike somewhere?
There are two large bike rental companies in Vienna: CityBike and Donkey Republic. Both have many bikes around the city. Just download their apps and rent a bike as long as you like.
Is there something going on in Vienna at the moment?
You'll get a good overview of all ongoing events on the website of Vienna Tourism, just here.
Nothing going on! How about streaming?
Connect your mobile device, tablet or laptop to your TV and watch your favorite show on your personal video on demand account.
Change your TV's source to HDMI2 by pressing the source button on the top right of your remote control.
Make sure your device is conntected to the hotel's WIFI and follow the instructions on screen:Scan the QR code or open tv.myvinn.com in your browser and enter your individual code shown on screen. You can now stream any video from your device to the TV.
Happy binge watching!
Is there something I have to keep in mind when staying in the Social Club (Hostel) rooms?
Our Social Club works pretty much the same way as any other hostel you've stayed in. Other than being nice and kind to the other people in your room, please keep the follwing things in mind:
Do not leave anything in the bathroom. Our housekeeping staff will clean your room on a daily basis between noon and 1 pm. Anything left in the bathroom, will be thrown away.
You may use the lounge area in the breakfast restaurant to chill and have a beer or soda. Please take all your trash with you when leaving.
Do not smoke in our hotel. Our smoke detectors are quite sensible and also hooked to Vienna's Fire Department. If the alarm goes off, you will not only have to pay 500€ to clean the room but will also have to face legal consequences,
At U4 Center, there is a large car park that costs €5 per day (24 hours) and is accessible all day and night.
For navigation, enter Schönbrunner Str. 222-228, 1120 Wien.
By the way: You can park your car for free every weekend and public holiday right in front of the hotel.