WELCOME TO
MARIAN'S COLOGNE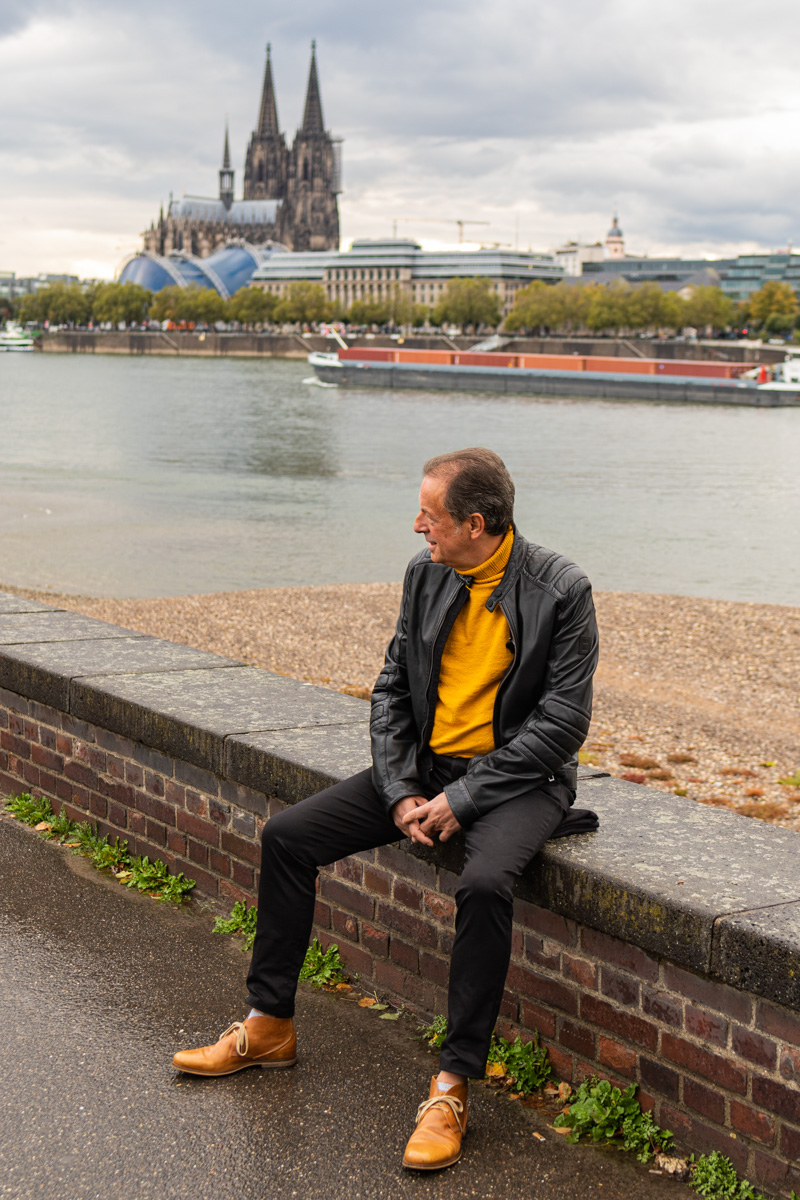 CZEŚĆ!
When Marian thinks of his daughters, his eyes light up. He is proud of what they have achieved here in Cologne. And happy at the same time that his family decided to come from Poland to Cologne and build a new life here.
Back then, that was several decades ago now, and Marian now also calls Cologne his home quite freely. The people are special here, he thought back then and he still thinks so today. And the cathedral – oh, the cathedral…
PGlmcmFtZSB0aXRsZT0iTWFyaWFuLCB3aWUgc2luZCBkaWUgTWVuc2NoZW4gaGllciBpbiBLw7Zsbj8iIHdpZHRoPSI2NDAiIGhlaWdodD0iMzYwIiBzcmM9Imh0dHBzOi8vd3d3LnlvdXR1YmUtbm9jb29raWUuY29tL2VtYmVkLzBZTFFxUlV4SHFnP2ZlYXR1cmU9b2VtYmVkIiBmcmFtZWJvcmRlcj0iMCIgYWxsb3c9ImFjY2VsZXJvbWV0ZXI7IGF1dG9wbGF5OyBjbGlwYm9hcmQtd3JpdGU7IGVuY3J5cHRlZC1tZWRpYTsgZ3lyb3Njb3BlOyBwaWN0dXJlLWluLXBpY3R1cmU7IHdlYi1zaGFyZSIgYWxsb3dmdWxsc2NyZWVuPjwvaWZyYW1lPg==
MARIAN'S COLOGNE
PHA+PGlmcmFtZSBzcmM9Imh0dHBzOi8vd3d3Lmdvb2dsZS5jb20vbWFwcy9kL2VtYmVkP21pZD0xaW9uVWtpSEpyYjNVbTNVY2x1cXE4TVNZQU8zMU9KZnAiIHdpZHRoPSIxMDAlIiBoZWlnaHQ9IjQ4MCI+PC9pZnJhbWU+PC9wPg==
RHINE PROMENADE
You have to hand it to the people of Düsseldorf: they have made more of the Rhine promenade than we have here in Cologne.
Nevertheless, anyone who goes for a walk in the Rhine Park and enjoys the view of Cologne Cathedral in fine weather knows that this is the most beautiful spot on the old river.