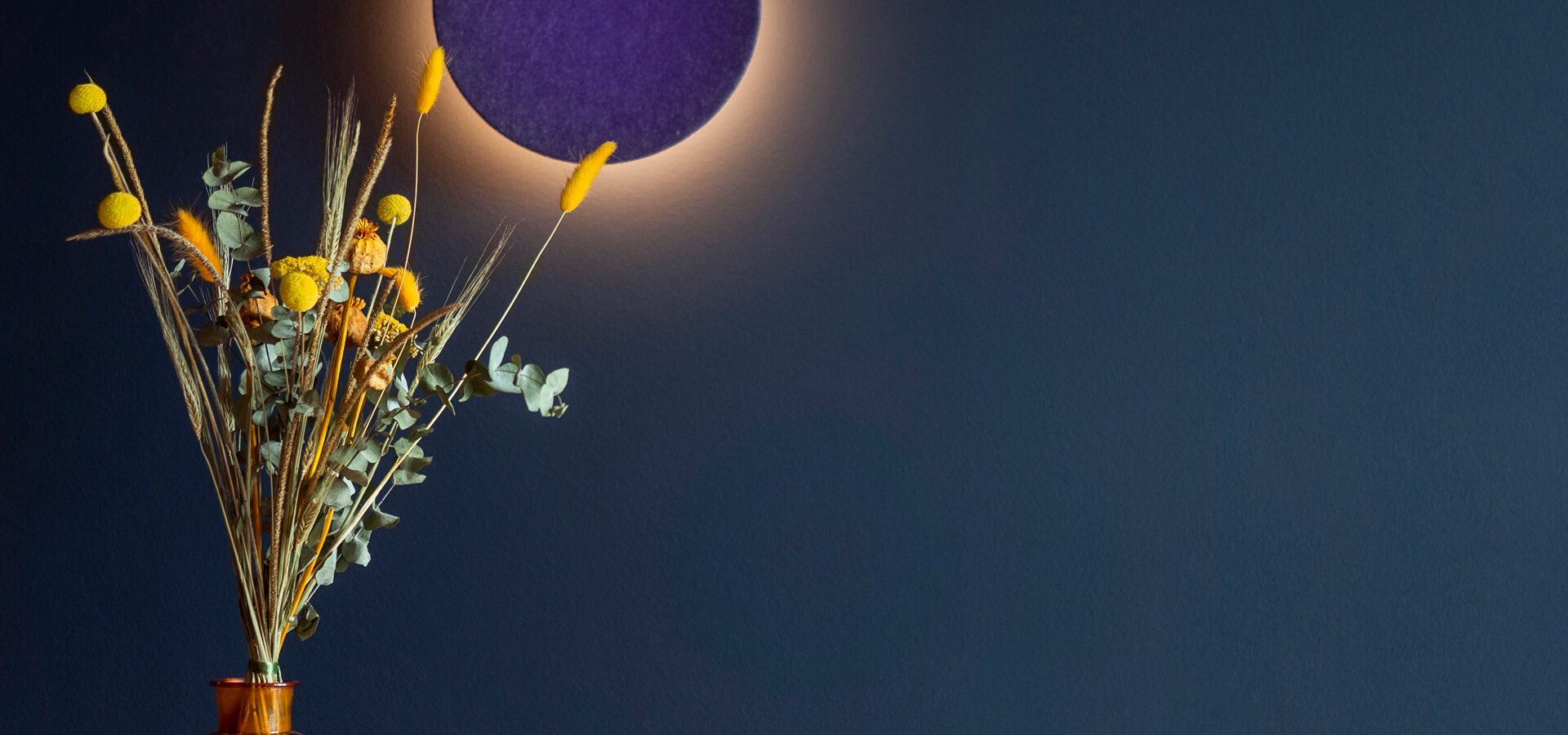 FAIRESPONSIBILITY REPORT 2023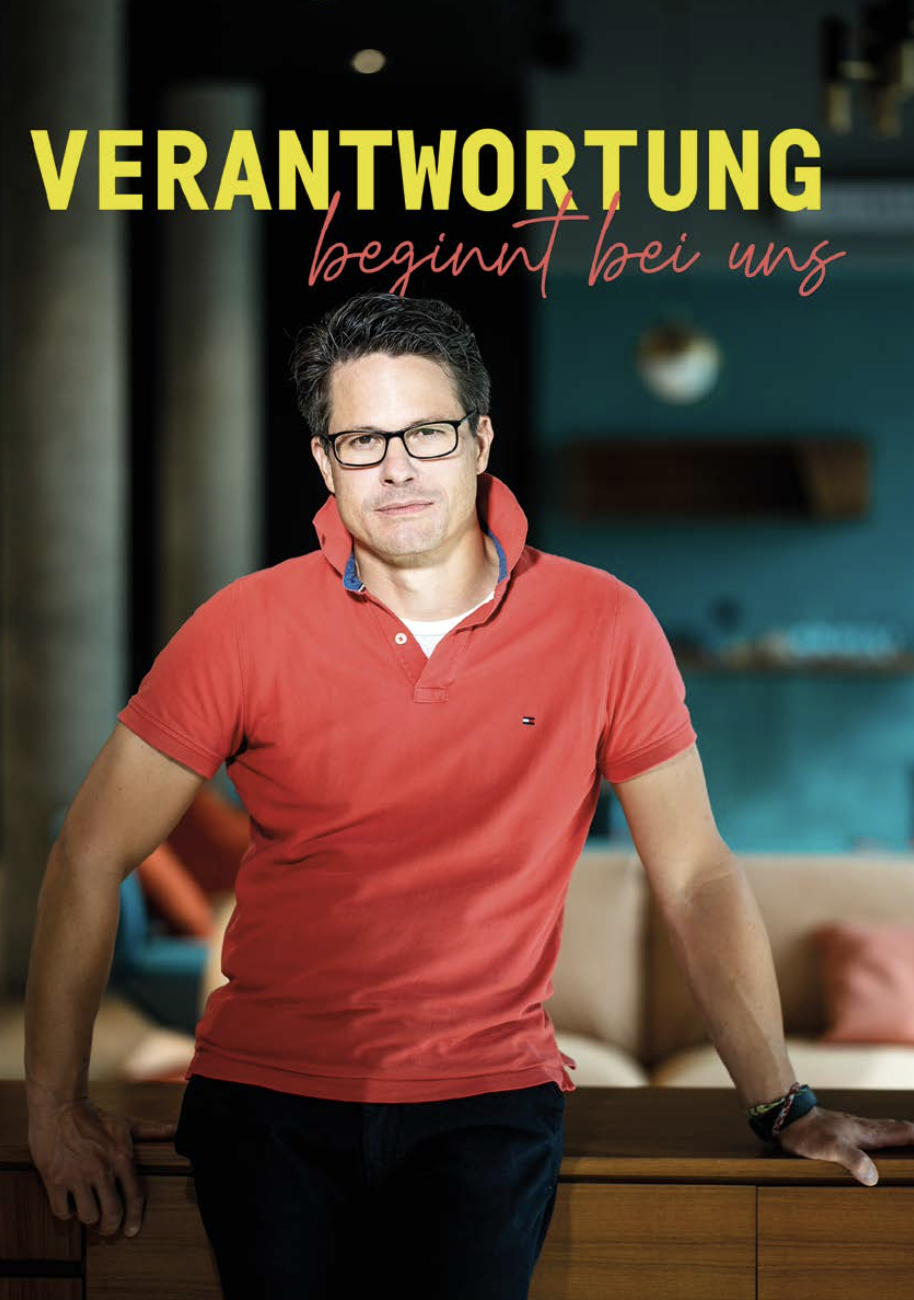 "Responsibility starts with us"
Almost no other business deals as closely and personally with people as a hotel: we give people much more than just a roof over their heads – we create a temporary living space for them. For the period of time that guests stay in our hotels, they live in our world, surrounded by our ideas, concepts and our stated values. That is why it is so important that we make this space as liveable as possible, which does not just mean that it is cosy and appealing on the inside – it goes much further than that for us. Our KONCEPT HOTELS embody our approach, and their interiors and exteriors signal what is important to us: Responsibility for sustainability.
But sustainability is broad and highly expansive term. As a young hotel business, how should you align yourself if you wish to act sustainably? We are not so presumptuous as to imagine that we could set entirely new benchmarks. What sustainability essentially means and how it can best be implemented in practice has been the focus of investigations by more knowledgeable individuals and experts in a wide variety of fields. We are guided by their expertise, ideas and concepts: the 17 Global Goals of the 2030 Agenda for Sustainable Development. Adopted on 25 September 2015 by 193 heads of state and government, the 2030 Agenda is a "shared blueprint for peace and prosperity for people and the planet, now and into the future".
The signatory states are committed to ensuring life in dignity for all by 2030.
The goals of the 2030 Agenda are essentially:
To end poverty, hunger and inequalities
To promote and shape prosperity and sustainable lifestyles for all people
To strengthen and safeguard people's self-determination, gender equality and a good and healthy life for all
To protect human rights, ensure peace, good governance and access to justice
To respect the Earth's ecological limits, combat climate change, preserve and sustainably use natural resources
To build a global partnership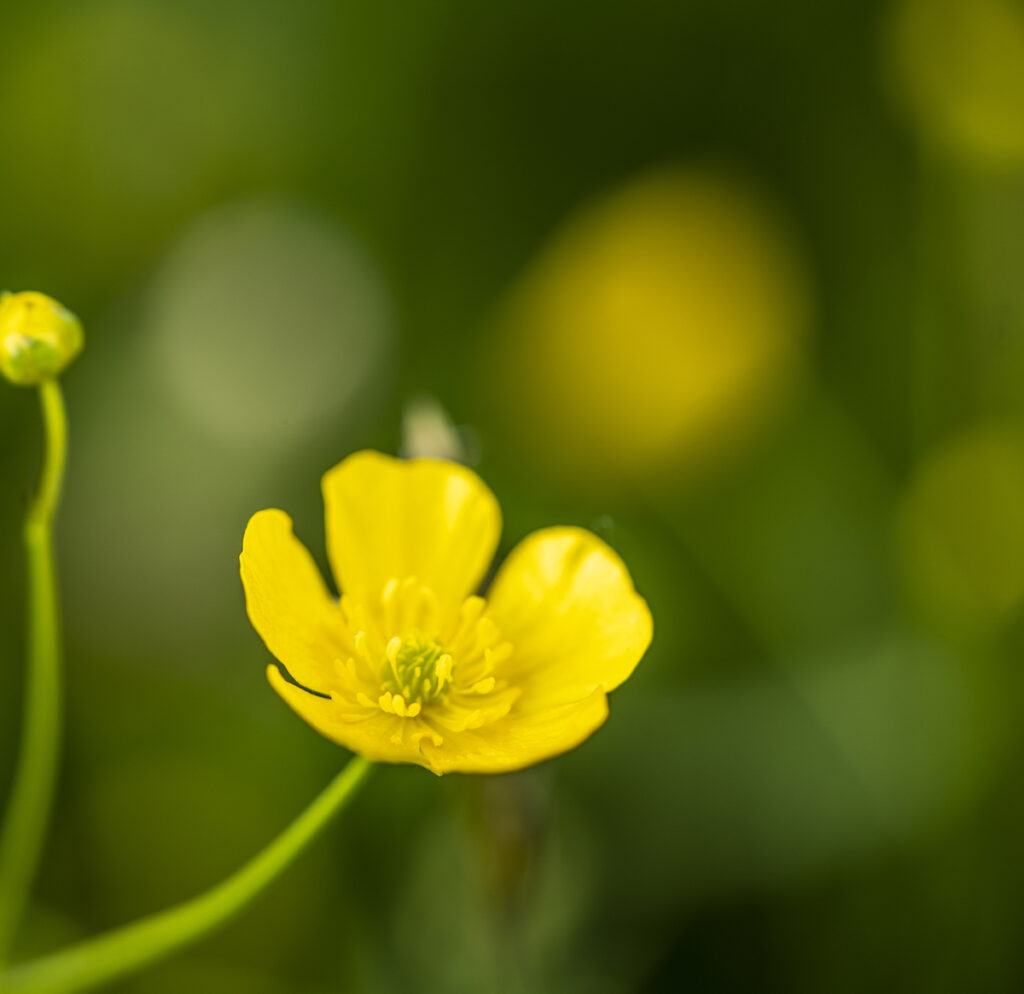 A hotel as a sustainable living space
We refer to our corporate strategy in the field of sustainability as "FAIRESPONSIBILITY" because we combine responsibility with fairness. All of our sustainable efforts pursue one major goal:
As a hotel business, it is our aim to act in a holistically sustainable way in all areas, which is why we see our many individual measures as important steps along a lengthy path. In some respects, we have already come a long way towards reaching our goals – but in other areas we still have a good way to go.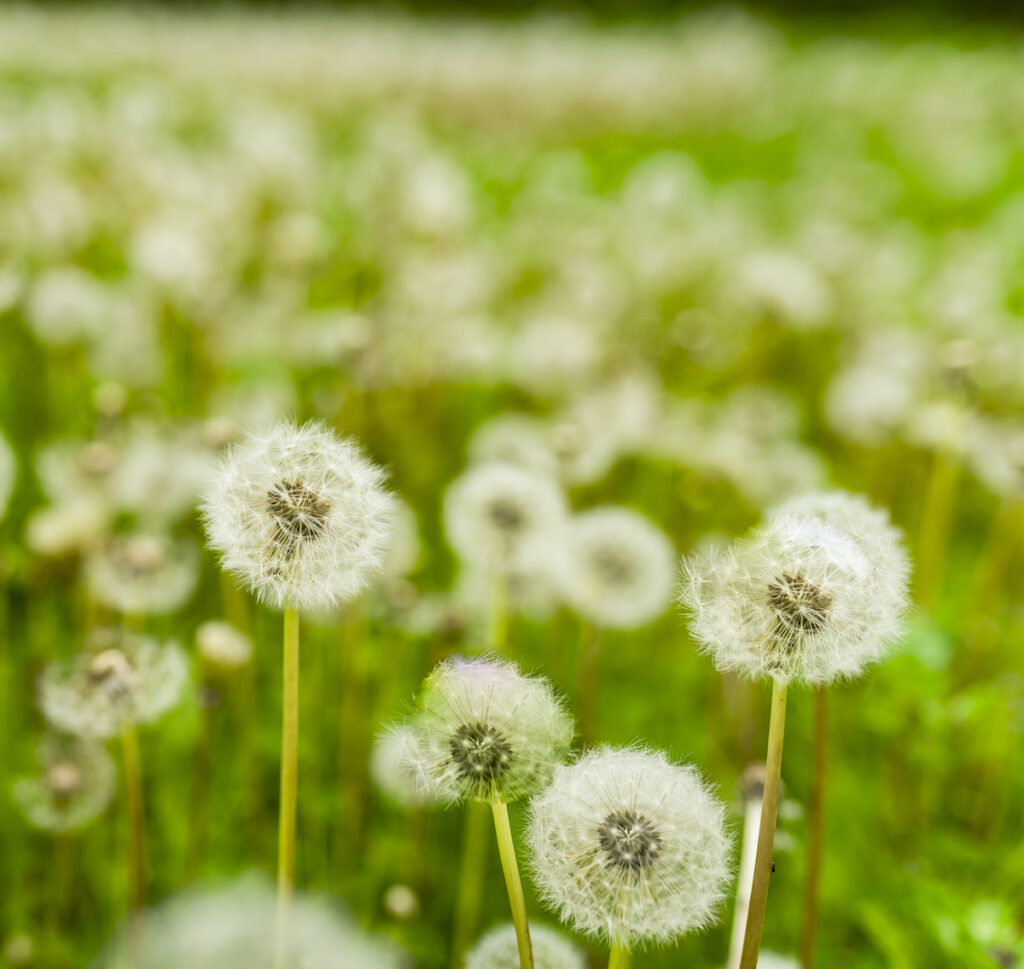 What we achieved in 2022:
Last year, we succeeded in taking further significant steps towards our sustainability agenda. Our first action was to create our own biodiversity programme. One cornerstone of this is our HOTEL FOR NATURE – a meadow area encompassing around 5,000 square metres at the foot of the Swabian Alb, to which additional areas will be added on a yearly basis in the future. The area, which was previously used intensively as grassland, is being re-naturalised and gradually returned to its original inhabitants:
Countless species of insects, birds, brown hares and deer. This creates a species-rich meadow with orchids and meadow flowers, which makes an important contribution to the preservation of biodiversity. A true milestone in 2022 was receiving the Biosphere Certified seal for the comprehensive environmental and social measures implemented at our KONCEPT HOTEL Neue Horizonte in Tübingen. And because many small steps contribute to the big picture, we have only been using fully ecological cleaning products in all our hotels since 2022.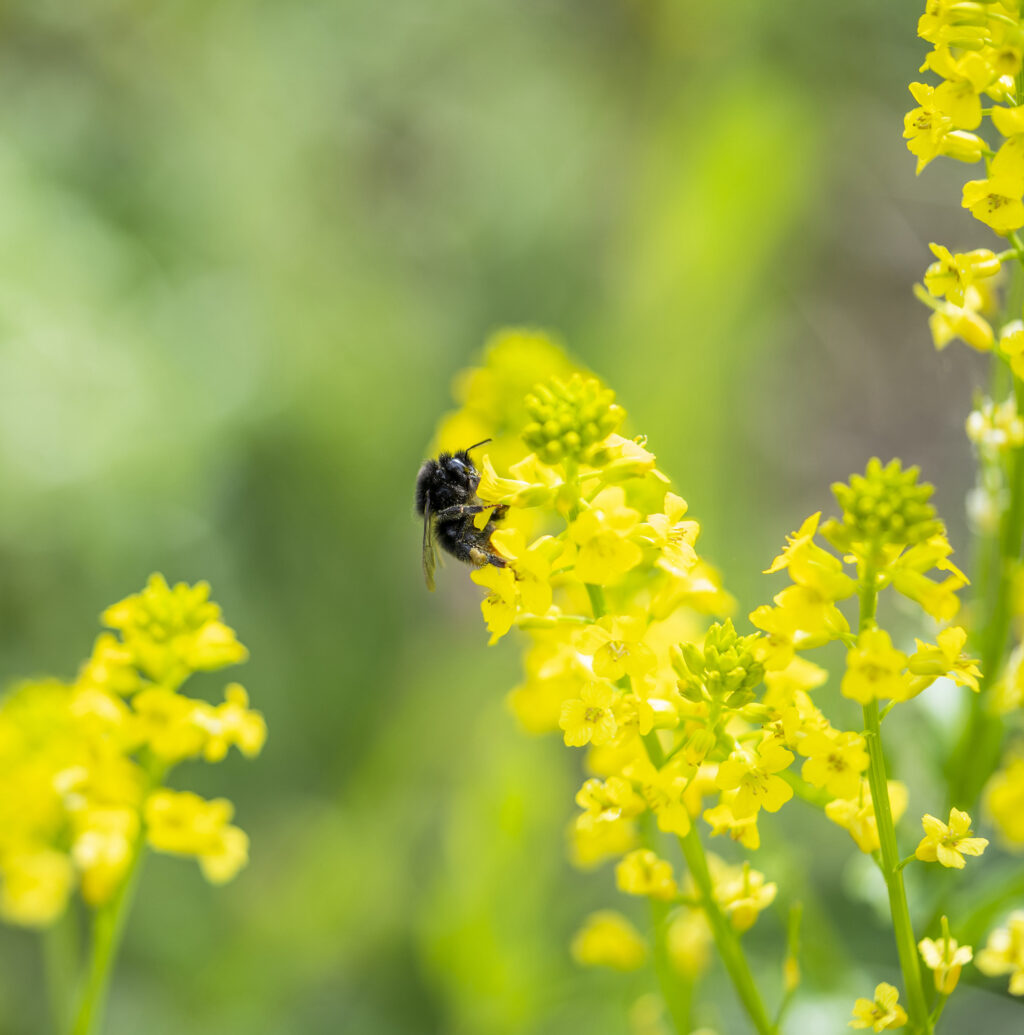 What will continue to grow and come into being in 2023…
In 2023, we have resolved to further improve and have once again set ourselves major goals – moving towards sustainability that extends even farther beyond the boundaries of our actual value chain. We are increasingly focussing on the do-it-yourself aspect and becoming active at local level with respect to both people and nature – something that is making us as conservative as possible in our use of resources. We are concentrating on three projects in particular during the current year. Furthermore, we wish to promote inclusion, and actively and directly involve people with disabilities in our operations.
Our growth should be fully transparent, audited from construction right through to operation. And in the future, our consumables should be certified in line with the highest sustainability standards – without exception. Our annual goals clearly show that the things we stand for – or that we work towards together with partners who share our values – are really making a difference.
Step by step to more sustainability

This is how KONCEPT HOTELS implement the 17 goals of the UN Agenda 2030:
Goal 1: Eradicate poverty
Global challenge: Almost no aspect of the hotel industry is as energy-consuming as the daily hotel laundry. This is the weak link in almost every sustainability strategy in our industry. And what is more: Cotton is one of the world's most polluting crops. Nonetheless, the feel of cotton bed linen is particularly pleasant and very difficult to replace.
Our contribution to the solution: We only use bed linen with cotton constituents produced according to the strict criteria of the Better Cotton Initiative (BCI). This helps agriculture to increase cotton yields despite using less pesticides and water. Our laundry also bears the EU Ecolabel. This is how we ensure that only particularly environmentally friendly fibres are used, and that all chemicals utilised in the production of our textiles are subject to strict regulations. All of our textiles are manufactured exclusively in factories that have been awarded the OEKO-TEX and Green Button Certificate – and that therefore meet with their social and ecological responsibility.
Our partner for hotel textiles, Monowii, not only satisfies our highest sustainability standards, but is also strongly committed to caring for the environment and its employees over and above the sustainability of its products.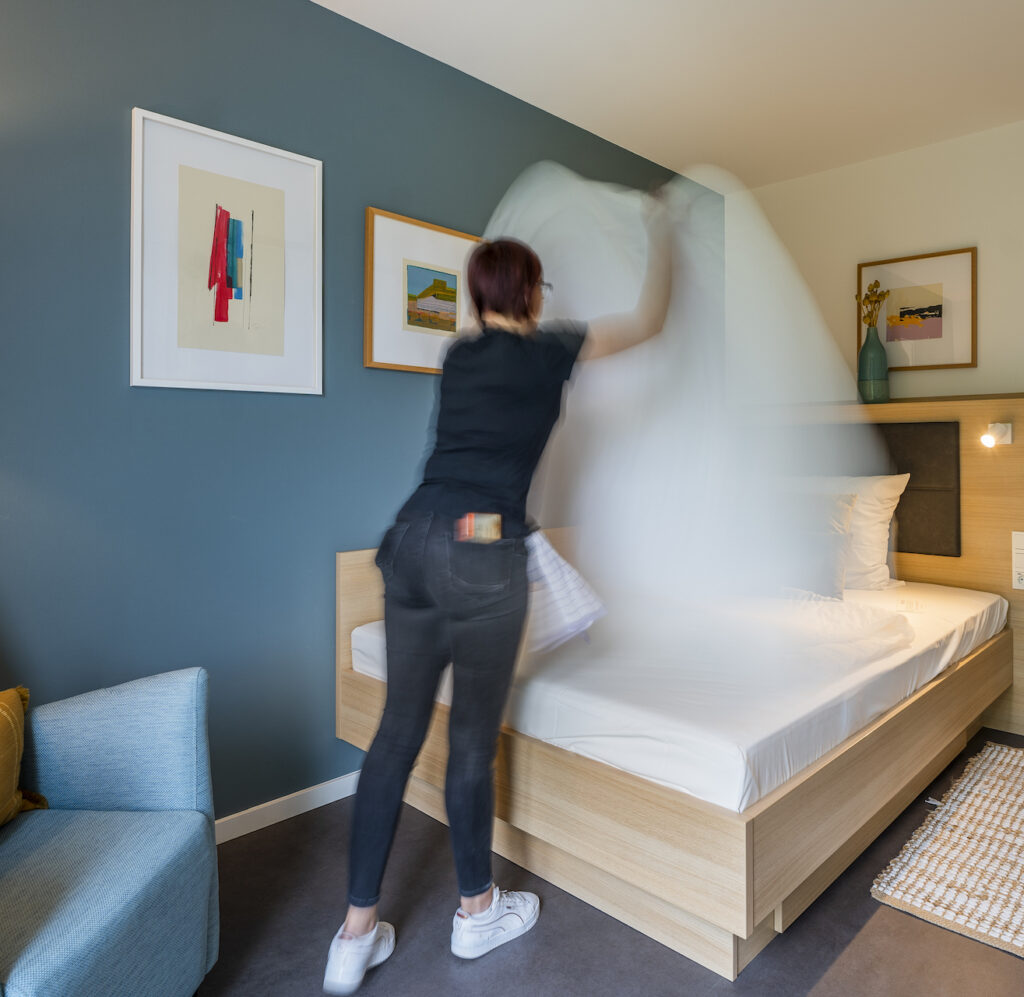 Goal 2: Eradicate hunger
Global challenge: Around the world, individuals are exploited in their work and are unable to adequately feed themselves. Non-fair trade coffee poses a major problem for people and the environment. Smallholder families live on less than two dollars a day, and many coffee-farming families are caught in a poverty trap due to small cultivation areas and low crop yields.
Our contribution to the solution: All KONCEPT HOTELS offer organic coffee exclusively. Our coffee is supplied in aroma-tight sustainable wooden capsules from our partner rezemo, whereby our friends at rezemo produce these wooden capsules from "rescued sawdust". Wherever available, we use raw coffee that has been traded in accordance with Fairtrade rules.
Coffee with short delivery distances: As is true in many areas of our company, when it comes to coffee we work with local suppliers wherever possible. In Switzerland, for example, we are supplied by BULLS Coffee from Brugg – a small roastery located near our KONCEPT HOTEL Löie. The short distances from production to consumption conserve resources and reduce the CO2 footprint caused by transport.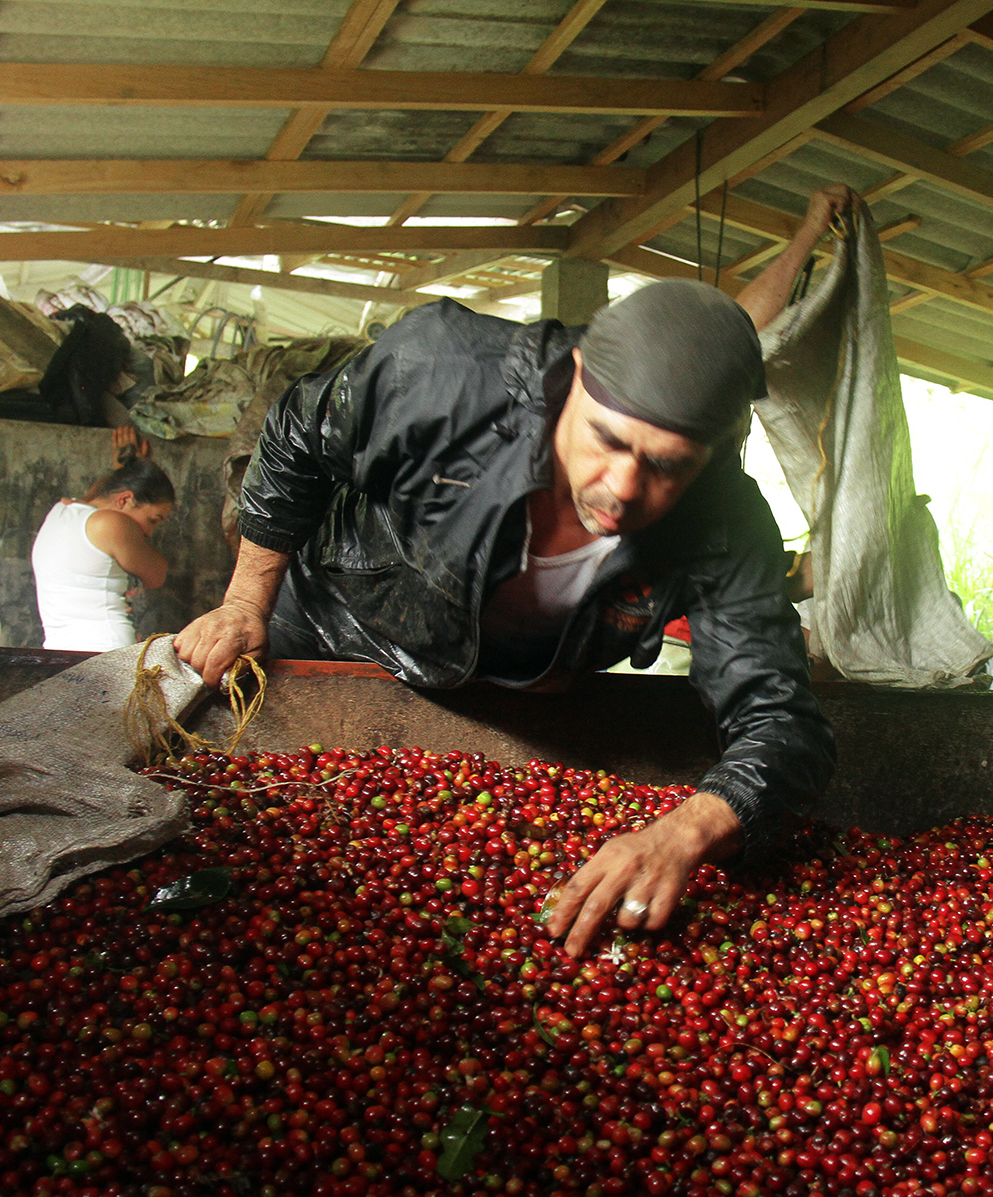 Goal 3: Health & well-being
Global challenge: The supply of adequate drinking water is vital in ensuring health and well-being. With the growing challenges of climate change, this is becoming an increasingly precious commodity, not only in emerging and third-world countries.
Our contribution to the solution: Since founding KONCEPT HOTELS, we have been working with sustainable products from the socially committed toilet paper producer Goldeimer and Viva con Agua, while also protecting the precious commodity of water with a variety of individual measures. For example, we keep the discharge of rainwater into the sewage system to a minimum in all new-build hotels – thereby protecting it from contamination during heavy rainfall. We also avoid the introduction of chemical substances into the groundwater through the exclusive use of bio-cleaning agents. Furthermore, we use organic cotton produced under fair conditions, which reduces the pollution of groundwater with pesticides in the countries of manufacture.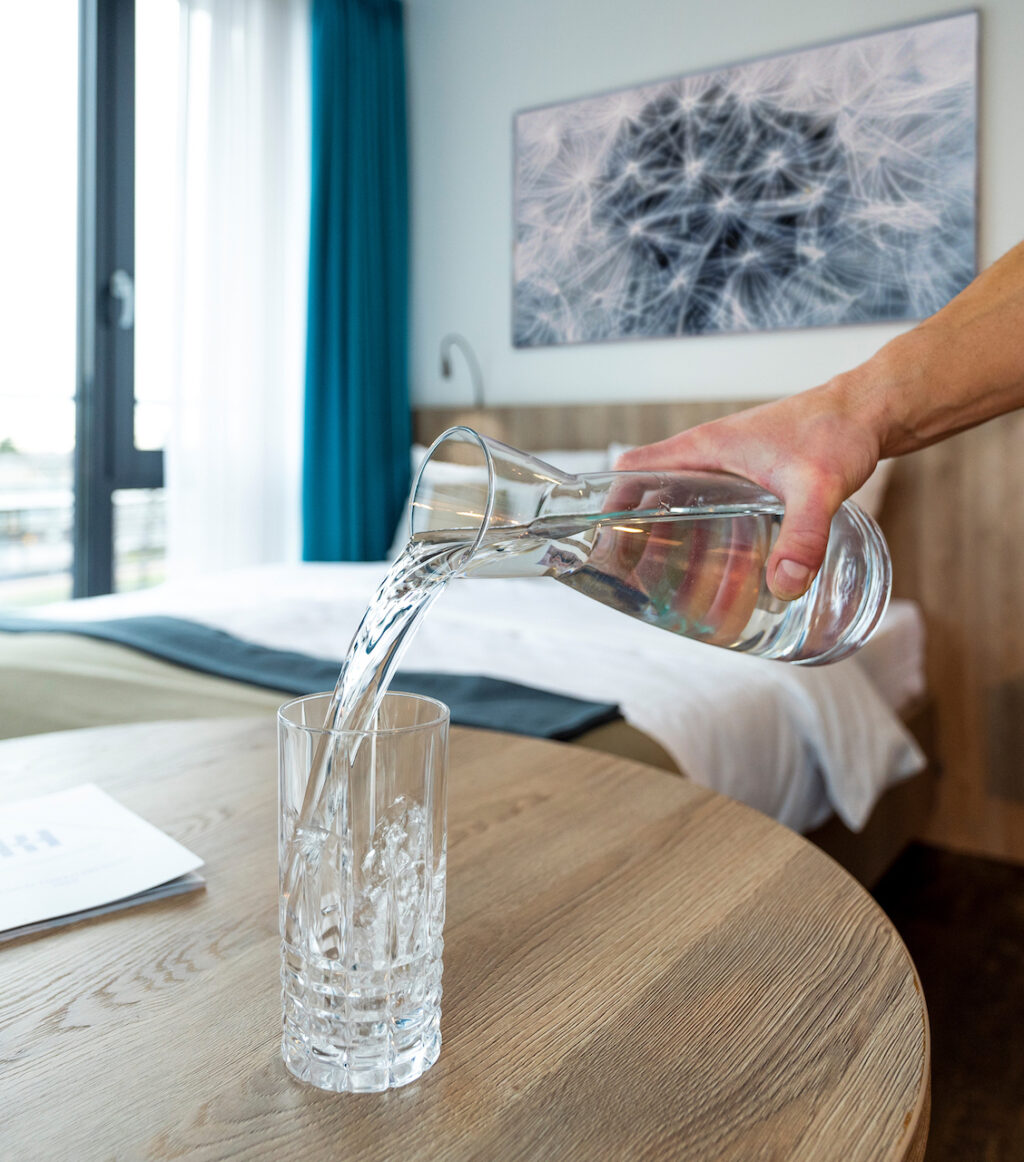 Goal 4: Quality education
Global challenge: Education forms the basis for prosperity, democracy and liberal values, as well as respect for human rights. However, millions of people around the world still receive inadequate education in terms of inclusion, equity and quality – and sometimes even no education at all.
Our contribution to the solution: We combine international support in the field of education with our own local commitment. For every booking made via koncepthotels.com up to 31 December 2021, the start-up Click A Tree planted a tree as part of the Kyinderi community reforestation project in Ghana. Since 2019, the proceeds from the reforestation project have been funding the local secondary school.
Promoting sustainability know-how at local level
In 2021, we launched our own "ecotainment" programme: Once a year, knowledge is shared about biodiversity, environmental protection or climate protection at our hotels in collaboration with local primary schools and kindergartens. On the site of our KONCEPT HOTEL Neue Horizonte in Tübingen, we planted a dry grassland meadow typical of the area, in which butterflies, wild bees and many other insects and birds feel at home. Nesting tubes specially designed for small owls were built according to NaBu (nature and biodiversity conservation union) specifications and installed in trees around our hotel complex as part of an educational project undertaken together with our employees and their children. In 2023, we had a large timber insect hotel constructed in cooperation with the Rottenburg detention centre, which the children of the Horemer kindergarten, a municipal children's day-care centre next to our hotel, filled with nest tubes, pine cones and clay.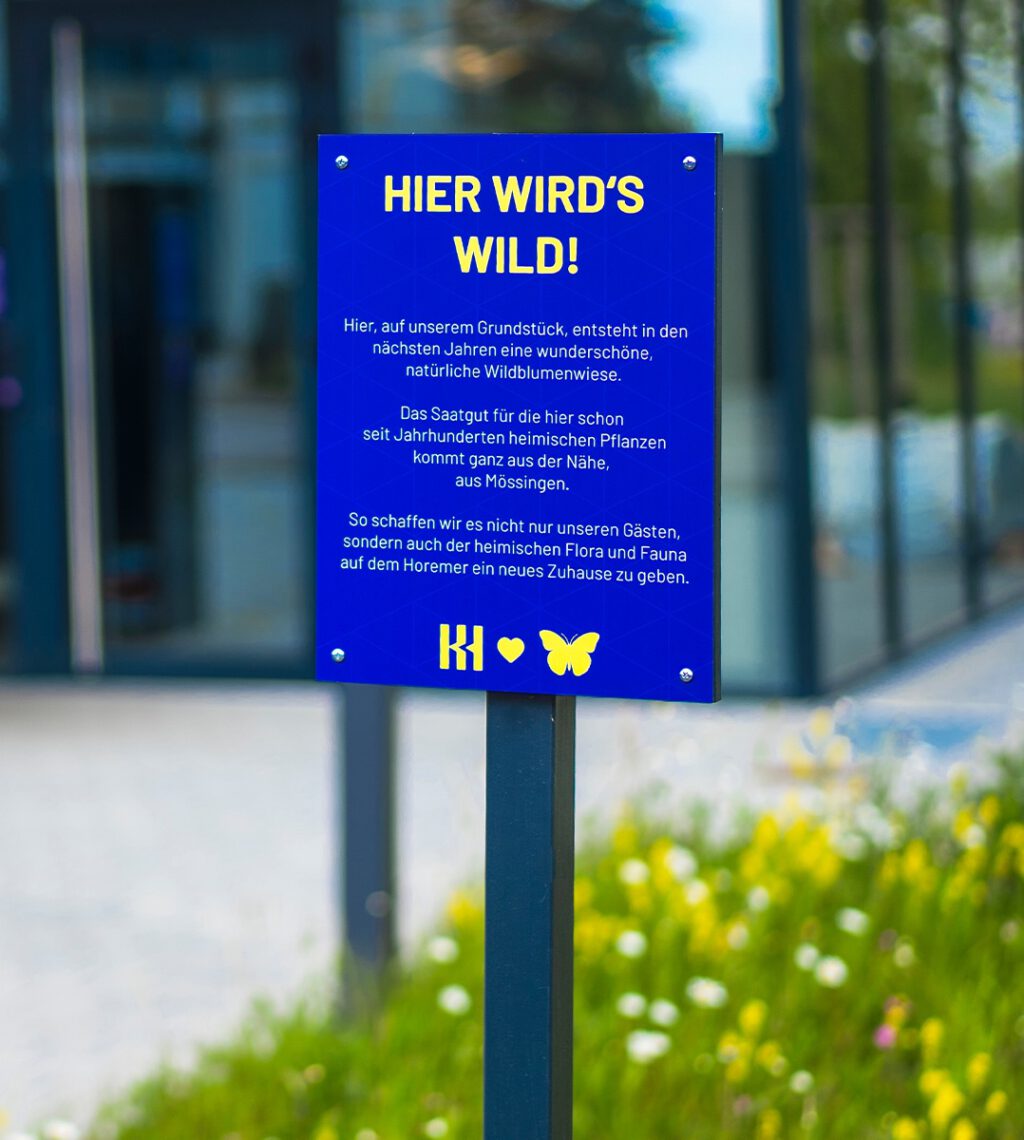 Goal 5: Gender equality
Global challenge: Unfair gender treatment is still prevalent around the world. Almost no topic demonstrates this as clearly as wages.
Our contribution to the solution: When it comes to our employees' wages, we focus on ensuring maximum transparency and keep a close eye on remuneration ratios. In doing so, we are guided by the Gini coefficient established in economics as an indicator of how fairly or unfairly income and wealth are distributed within a population group. The coefficient is expressed as a number between 0 and 100, whereby zero means that everyone within the population group earns or owns the same amount. Accordingly, a coefficient of 100 would mean that only one person owns everything or receives all the wages, while the remainder of the group has or earns nothing.
The average Gini coefficient value in the European Union is 30.2. Germany is slightly "fairer" than the EU as a whole, with a figure of 29.7 in 2019. More recent data are not yet available in the country comparison. In 2020, our value (i.e. that of KONCEPT HOTELS) stood at 29.0, while we improved the fair distribution of income in 2021 with the value falling to 26.0. A significant increase in the entry-level salary groups led to an even fairer distribution of income in 2022 and a further improvement of the value to 22.0.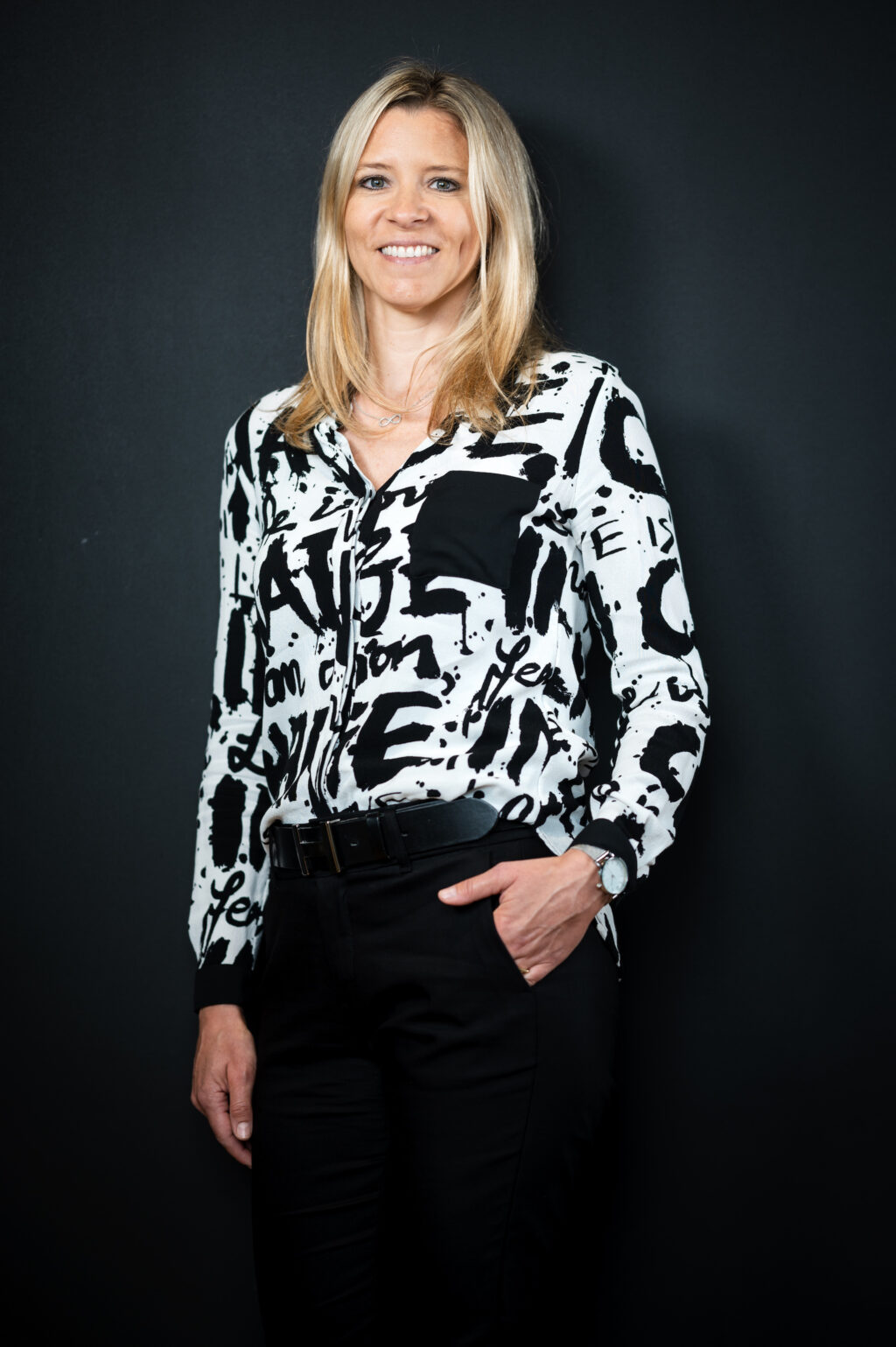 Goal 6: Clean water & sanitation
Global challenge: A safe supply of clean water is essential for a healthy and dignified life. But many people are still forced to go without clean water and a working sanitation system.
Our contribution to the solution: We support global sanitation projects through our collaboration with Goldeimer (toilet paper) and – up to the start of 2023 – with Stop The Water While Using Me (soap, shower gel & shampoo) and Viva con Agua (mineral water). Viva con Agua promotes water projects in accordance with its stated mission "Water for all – all for water!" and pursues the vision of giving every individual access to clean drinking water, basic sanitation and hygiene facilities. We have been sourcing our toilet paper exclusively from Goldeimer since opening our first KONCEPT HOTEL in 2017.
From eco-friendly cleaning agents to rainwater retention
One of our goals for 2022 was to use sustainable cleaning agents and in doing so reduce the input of surfactants, chemicals and microplastics into the sewage system. Since summer 2022, we have only used cleaning products based on soda, vinegar or ethyl alcohol certified with the Blue Angel environmental label. A rainwater cistern was installed in our newly built KONCEPT HOTEL Neue Horizonte in Tübingen to store surface water during heavy rainfall and hold it back from the sewage system. This prevents flooding and overflows into the receiving water. All hotels established from 2023 onwards will plan for the complete retention of rainwater, with the aim of self-infiltration on the site.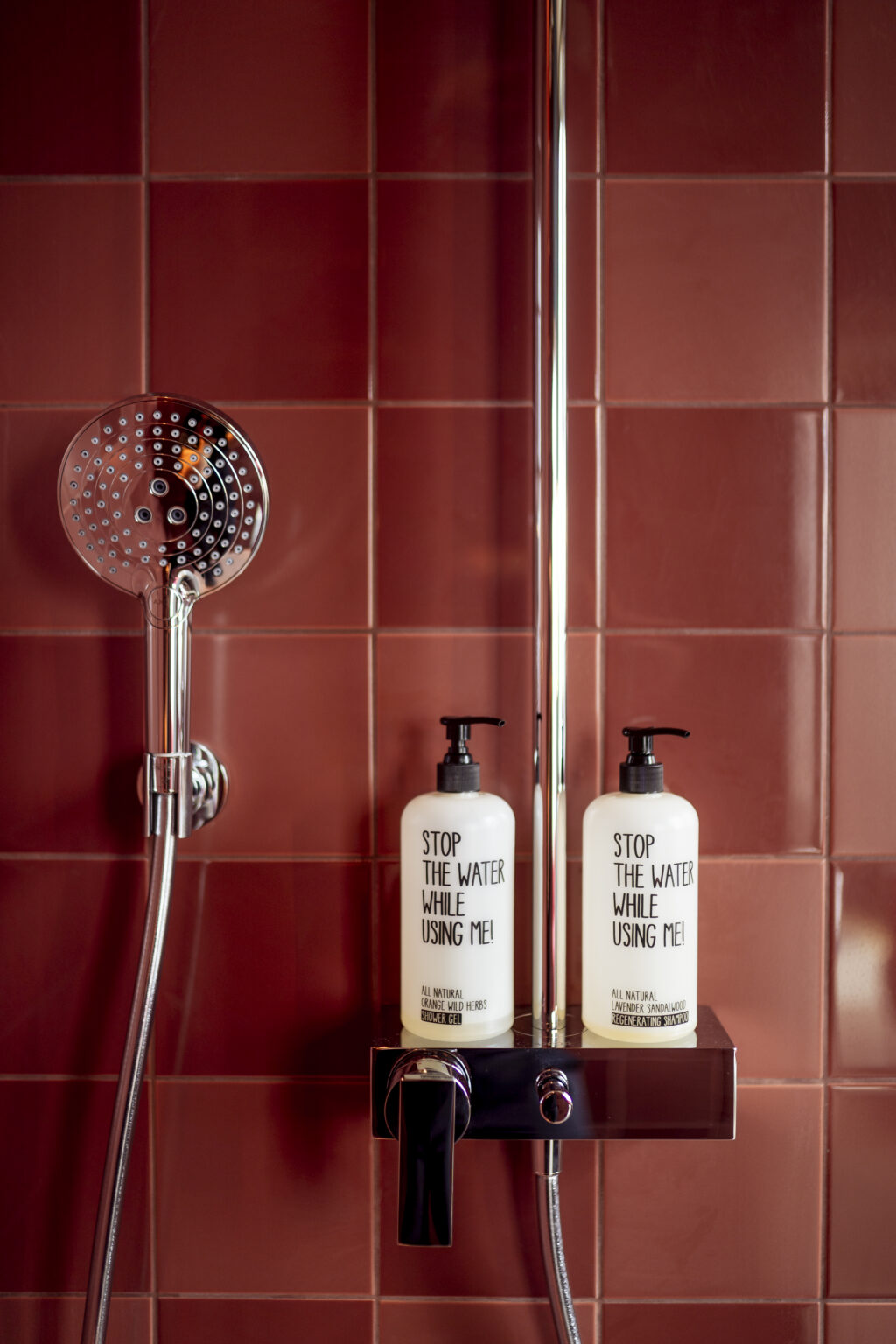 Goal 7: Affordable & clean energy
Global challenge: Climate change requires the rethinking of energy production and consumption worldwide. Only if CO2 emissions from industry, transport and private households can be significantly reduced will it still be possible to reduce or prevent the dramatic consequences of global warming.
Our contribution to the solution: All KONCEPT HOTELS already purchase 100 percent green electricity, while we also immediately switched the existing energy contracts for two hotels taken over in 2019 to electricity from renewable sources. However, that was only an intermediate milestone for us: In taking the next step, we wanted to use the green electricity generated by wind, water and sunlight as efficiently as possible. We have therefore optimised a large number of energy-relevant details in our hotels, and introduced solutions that reduce the energy consumption per occupied room. In the KONCEPT HOTEL Löie, for example, the inefficient laundry was closed down, all the light bulbs throughout the entire building were replaced and the refrigeration system of the catering business to which we rent our restaurant space was extensively upgraded at our expense.
We aim to be climate neutral by 2030
Nevertheless, we are not yet satisfied with these achievements. Our goal is to be climate neutral by 2030. We intend to achieve this both through savings and by consistently increasing the proportion of electricity we generate ourselves. In Tübingen, we installed a photovoltaic system on the KONCEPT HOTEL Neue Horizonte in 2021 and this system covered roughly all of the electricity consumed in the hotel in 2022. All future KONCEPT HOTELS will be electrically self-sufficient.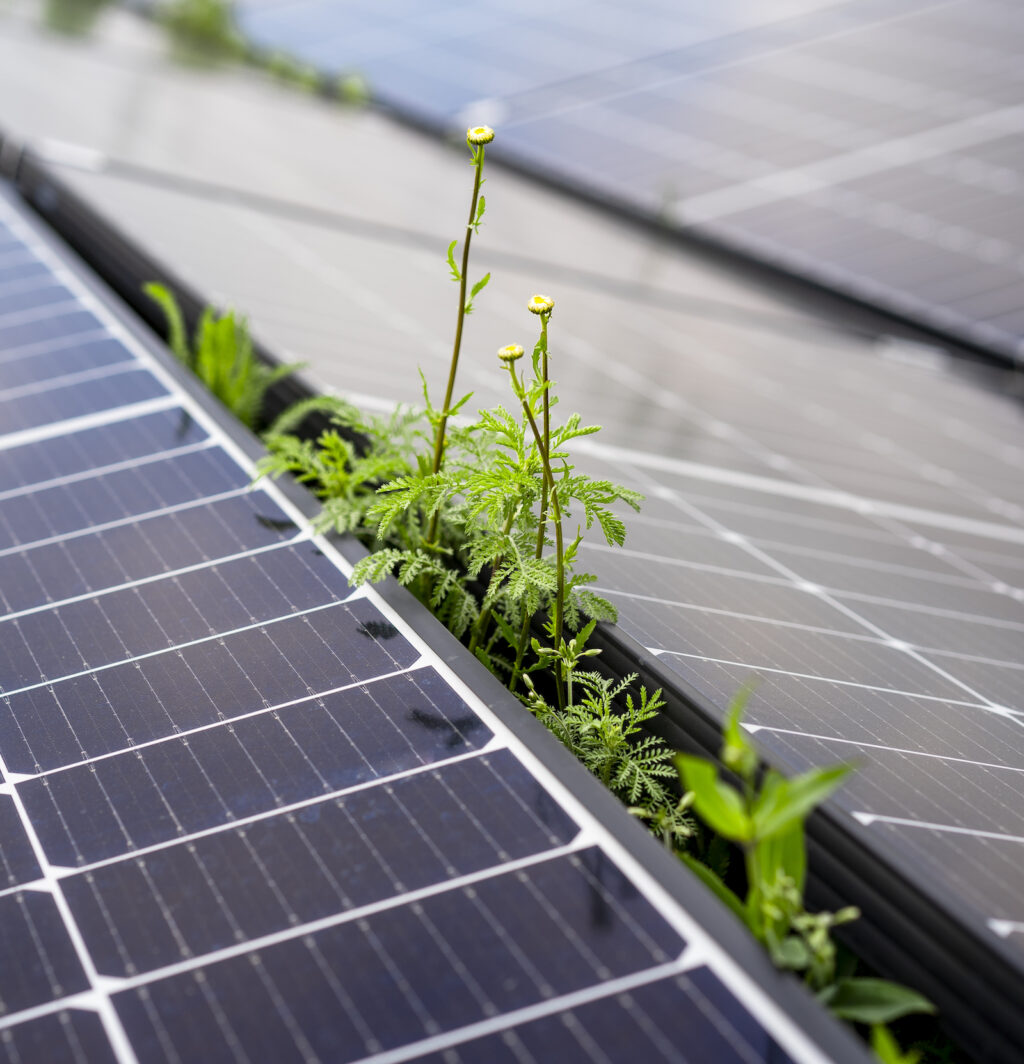 Goal 8: Humane labour & economic growth
Global challenge: Globalisation means new opportunities for greater prosperity. And yet not everyone benefits from the advantages of international networking in equal measure. In areas such as labour protection, minimum social standards and adequate wages in particular, major abuses still prevail in many countries.
Our contribution to the solution: Thanks to our comprehensive digital concept, we offer our employees extensive freedom when it comes to modern remote working. This was especially advantageous during the COVID 19 pandemic – meaning that we were able to optimally protect our employees from infection, while also enabling them to continue many processes unimpeded. Furthermore, in times of skilled worker shortages, our concept still allows us to secure the most talented candidates without them needing to relocate from their previously established place of residence.
Our credo
Professional circumstances must adapt to personal circumstances – not the other way round. With our high degree of digitalisation, we are creating new opportunities for individuals who are often professionally disadvantaged. In 2022, 64.4% of all employees at KONCEPT HOTELS were women. They worked 66.4% of the total hours and received 60.1% of the total wage bill. The reason for this very small imbalance in pay is due to the fact that, with two exceptions, our internal cleaning staff are predominantly women.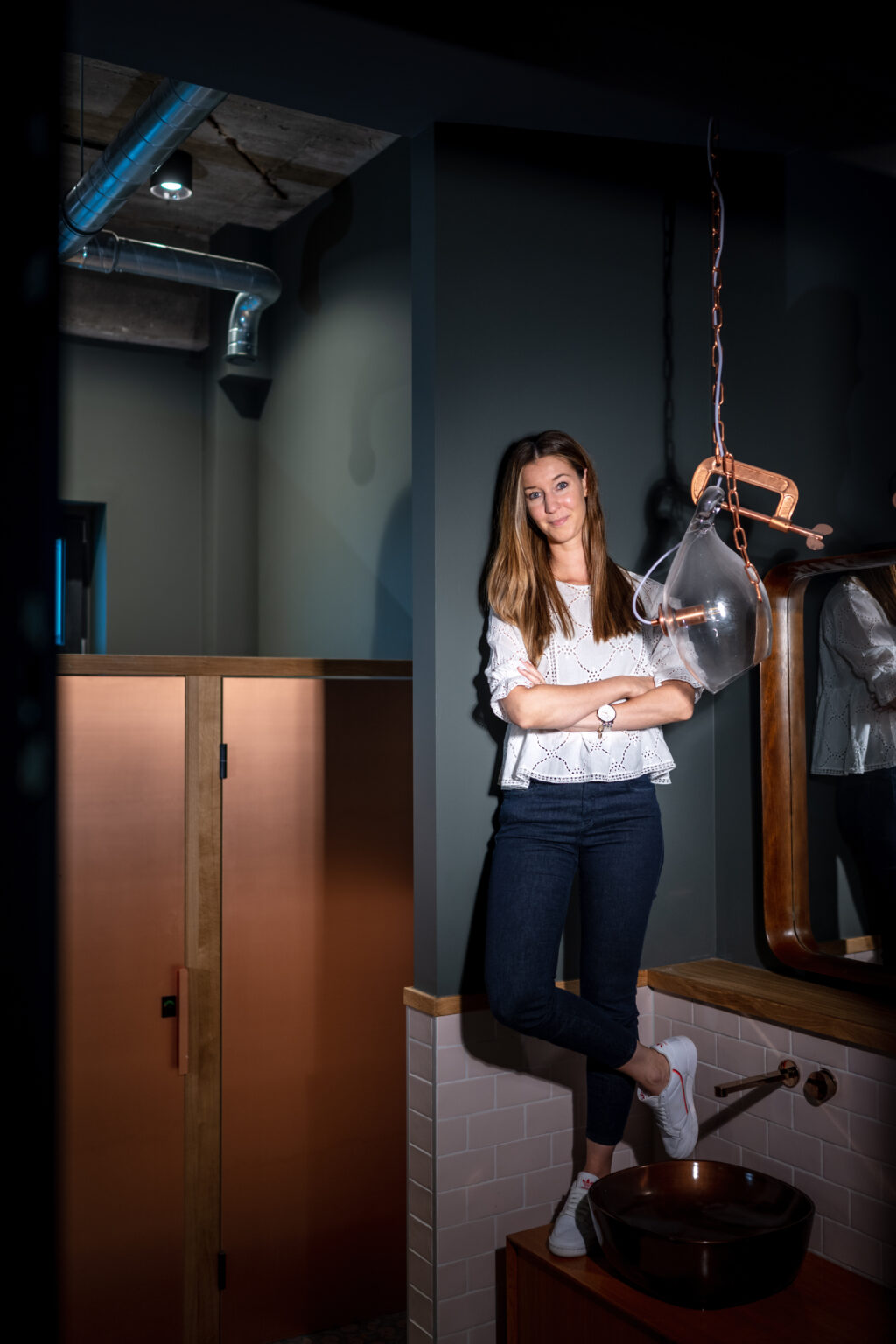 Goal 9: Industry, innovation & infrastructure
Global challenge: Smart innovations, modern infrastructures and an efficient industry are essential if sustainable growth is to become a reality. Technology is not the issue, technology is the solution for resource-efficient economic growth.
Our contribution to the solution: KONCEPT HOTELS support workshops based in the regions of our respective hotels. Located on the doorstep of our hotels, we not only enjoy the highest quality, which saves resources in the long term, we also reduce our carbon footprint. All rooms in our KONCEPT HOTELS are furnished by craftsmen and tradespeople who are usually located less than 50 kilometres from the hotel. A fine example of our regional approach is our collaboration with the Weiß wood turnery from the Swabian Alb. This small business has produced 100 lampshades for our KONCEPT HOTEL Neue Horizonte in Tübingen. In 2023, we are continuing to expand our regional approach and we have concluded a cooperation agreement with a fabricator of decorative items near Koblenz, as well as an integrative carpentry workshop.
"Laundry bag artist" gives a face to sustainability
In addition to regional and local companies, we also support young creative individuals who are committed to sustainability goals. For example, Sabela Garcia Cuesta won our tender for a "laundry bag artist". We were impressed with her combination of cosmopolitan lifestyle, the expressive emotionality of her art and the motif of people in all their facets.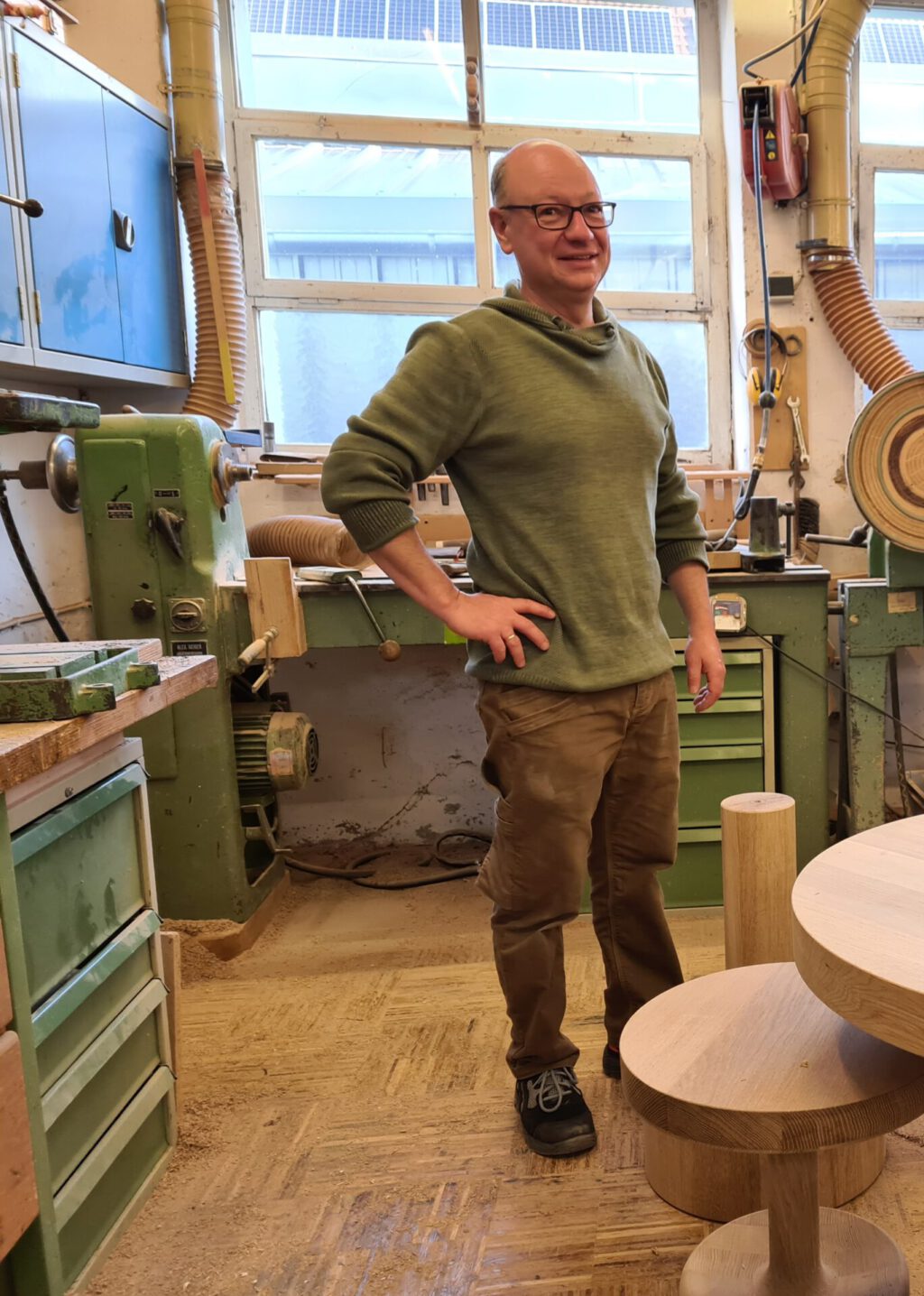 Goal 10: Fewer inequalities
Global challenge: Income and wealth remain highly unequally distributed around the globe and inequality continues to rise in many countries. The income of the poorest 40 per cent of the population in particular needs to be raised to a liveable level, while the equalisation of pay between men, women and individuals with disabilities is also still necessary.
Our contribution to the solution: Through our cooperation with Stephanus-Werkstätten workshops, which has been ongoing for five years now, we want to help ensure that people with disabilities are treated and paid fairly in the world of work. KONCEPT HOTELS has had cotton laundry bags printed by the DruckBar working group of the Stephanus-Werkstatt Wilhelminenhof from the outset. We are very proud of the warm and friendly cooperation with the Stephanus-Werkstatt team, and that we were able to continue placing printing orders with them during the 2020 to 2022 pandemic, despite very low numbers of guests staying in our hotels.
Actively involve people with disabilities
In 2022, we decided to expand our involvement in the charitable sector. To this end, we have garden maintenance work carried out by a charitable institution and we are developing possibilities for further cooperation with workshops for people with disabilities. We are also pursuing the goal of integrating people with disabilities into our daily operations from the end of 2023/start of 2024.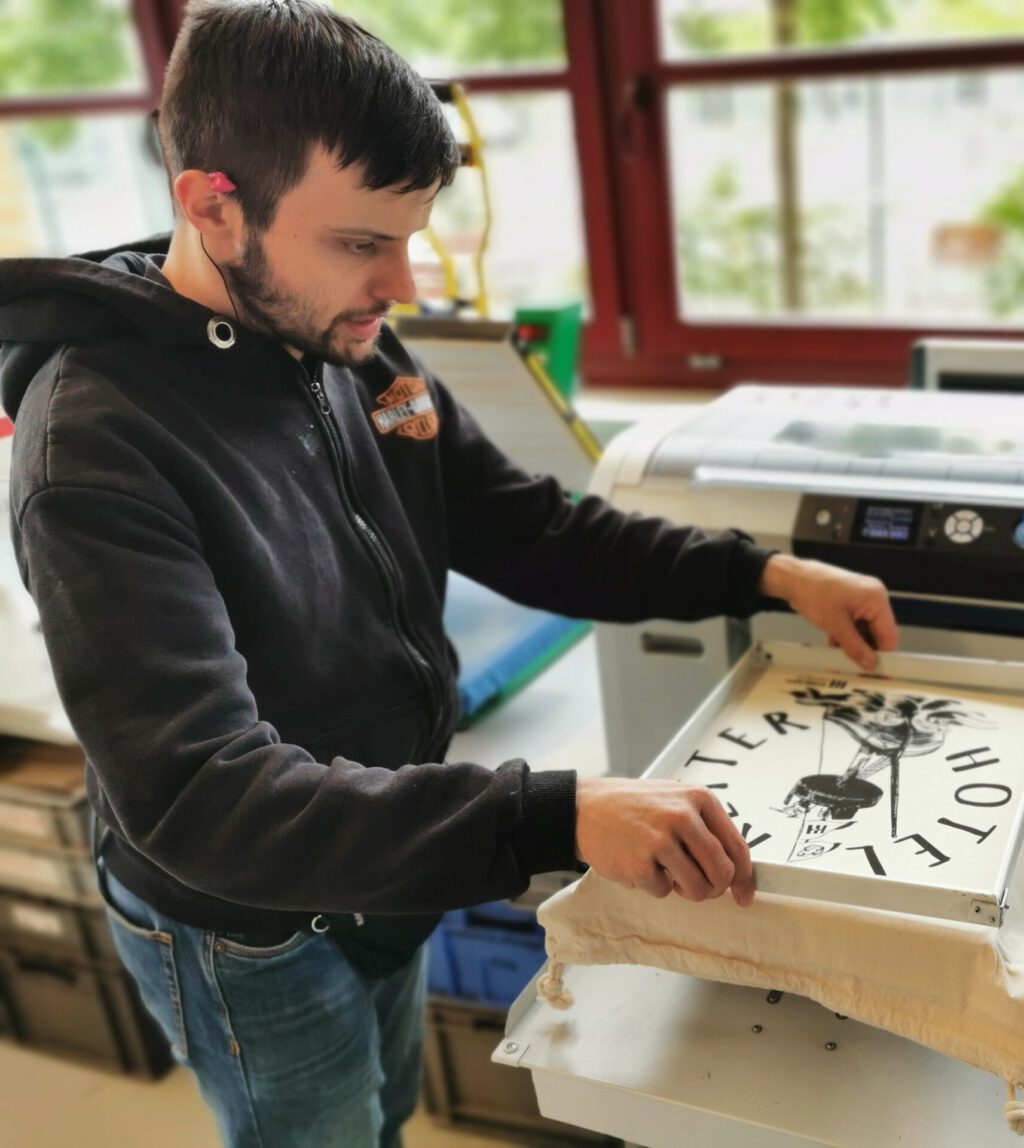 Goal 11: Sustainable cities & communities
Global challenge: Cities enchant and draw people to them. Every second person in the world now lives in a city. A sustainable and resource-efficient urban future requires housing and living space in conjunction with mobility concepts that have a low carbon footprint.
Our contribution to the solution: To ensure greater sustainability in the environment of our hotels – especially in urban areas – we consider ourselves particularly committed to the topic of mobility. Decisive here is how we deal with mobility in the company and what infrastructure we make available to our guests. We therefore encourage our employees to use sustainable means of transport to get to work, and we use sustainable transport modes for our business trips. We have given all travelling employees a rail card, offered all team members a JobTicket for travel, and strictly eradicated the use of air travel. While we travelled by aircraft over 50 times in 2019, in 2021 our staff took just three flights. One of our main reasons for flying was our KONCEPT HOTEL Liebelei, located a good distance away in Vienna.
In order to avoid the CO2 emissions resulting from our travel to and from the hotel, at the beginning of 2022 we decided to hand over the KONCEPT HOTEL Liebelei in Vienna to an operator based locally. In future, we are committed to avoiding the takeover of hotels in distant locations. Instead, we will concentrate on strengthening ties with existing businesses. This is the only way to achieve a sustainable transport mix. Since the end of 2021, KONCEPT HOTELS has not booked any flights for work-related reasons.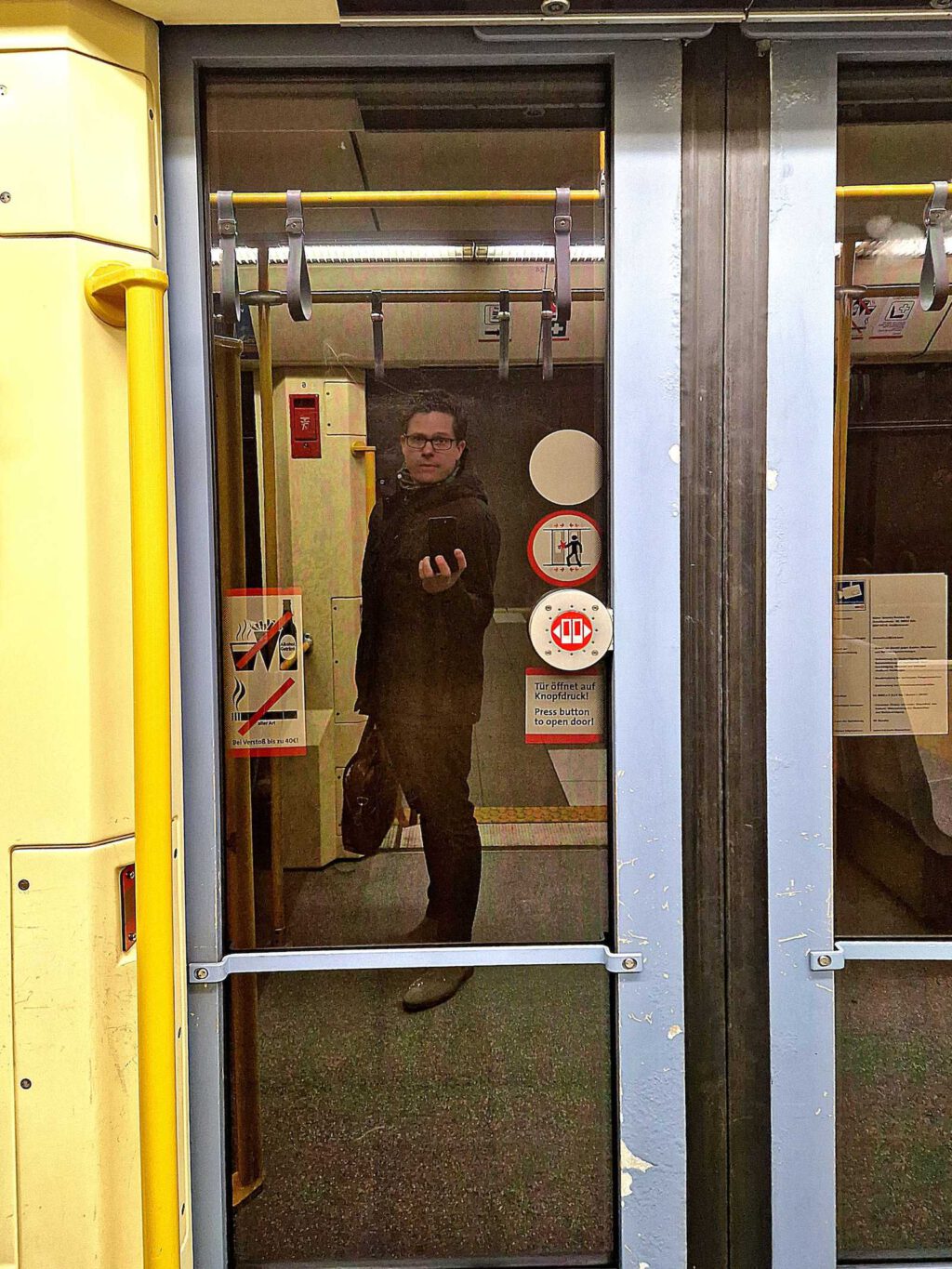 Goal 12: Sustainable production & consumption
Global challenge: Conserve resources, significantly reduce environmental pollution, prepare a future worth living for future generations. To ensure it is possible to live and thrive in the future, consumption and production techniques must be changed.
Our contribution to the solution: We avoid the use of plastic wherever possible. In areas where it is not possible to avoid the use of plastic waste bags, we have therefore decided to switch to bags produced from recycled plastics. And because these products are almost impossible to buy over the counter, we simply commissioned our own products. The eco start-up The Sustainable People from Hamburg has been producing our plastic waste bags since autumn 2021.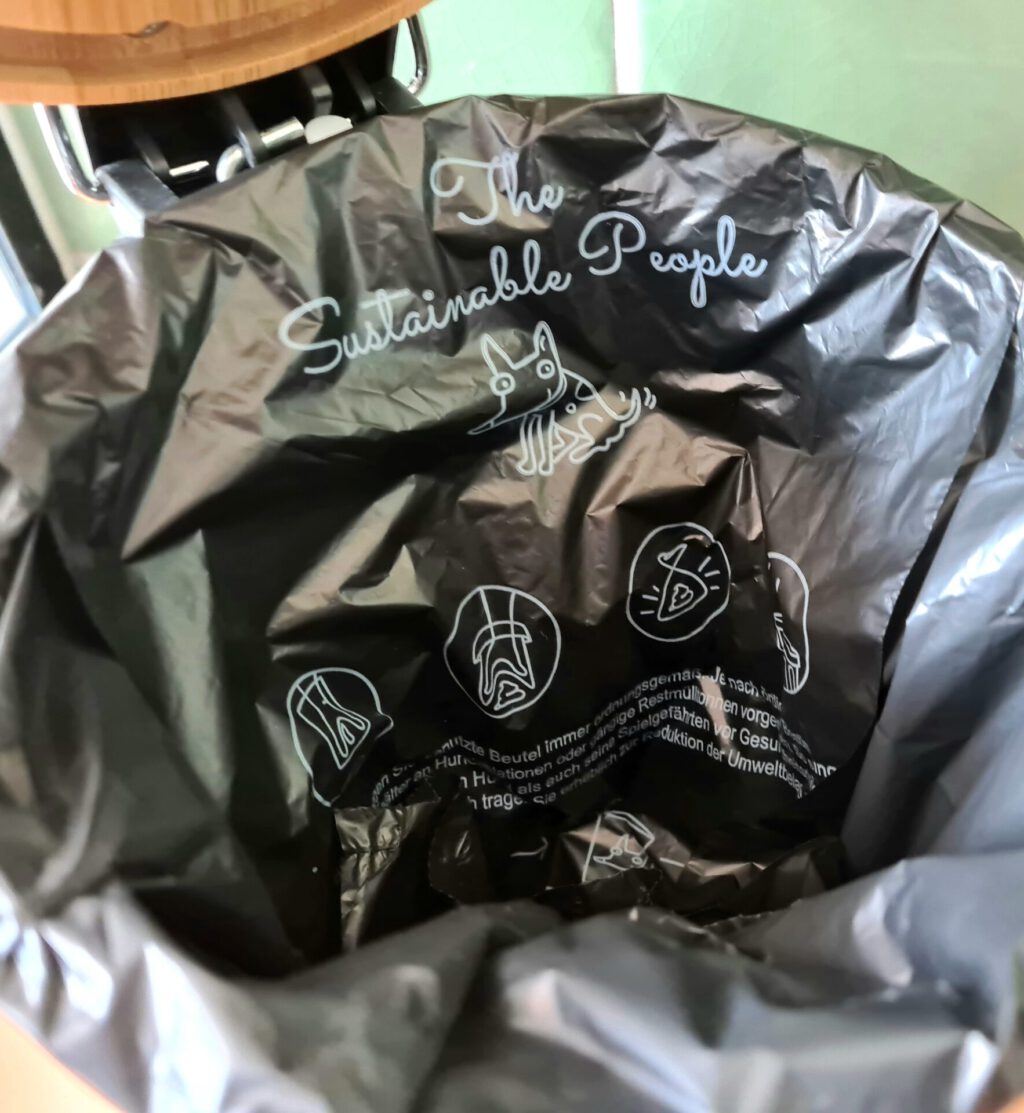 Goal 13: Climate protection around the world
Global challenge: Man-made climate change is fundamentally altering our habitat. Sustainability can be effectively implemented with regional solutions that reduce the carbon footprint of mobility and offer people living and residential space exactly where it is needed.
Our contribution to the solution: In order to strengthen the regional infrastructure, we have developed our new KONCEPT HOMES brand. With our digital, sustainable and local accommodation concept, we offer communities the opportunity to accommodate tourists and business travellers in a resource-saving building. In doing so, we act locally and regionally in a holistically sustainable manner and contribute to global climate protection. KONCEPT HOMES combine digital guest solutions with high sustainability standards and adapt cautiously and cooperatively to local conditions.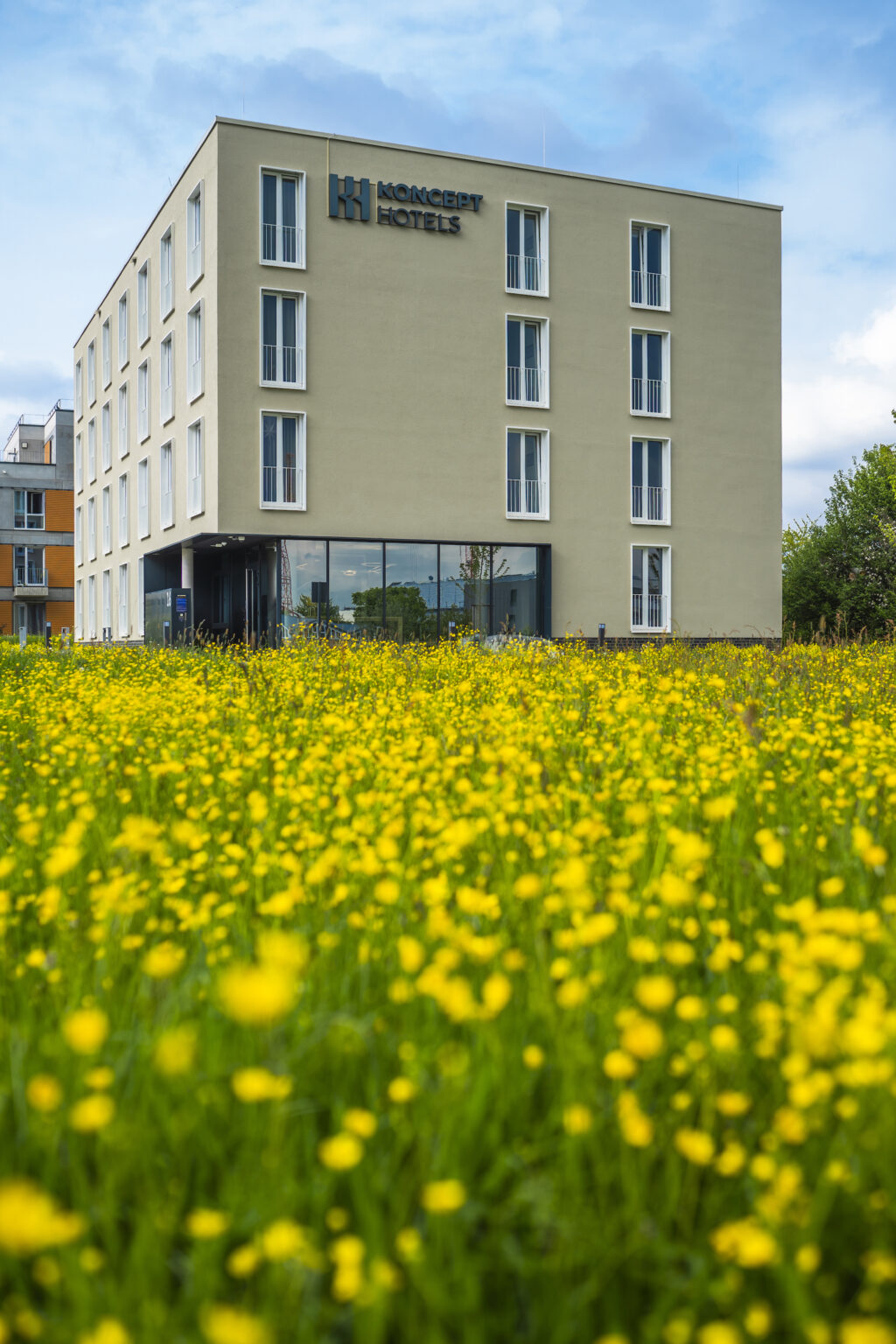 Goal 14: Protect life under water
Global challenge: One of the life's most important foundations is the oceans. But although they are so essential to our existence, our oceans are acutely endangered; something that is apparent due to rising water temperatures and increasing marine pollution.
Our contribution to the solution: Cleanliness and hygiene play a major role in the hotel. But one fact we must consider: What we gain in cleanliness can lead to pollution elsewhere. In our KONCEPT HOTELS, we have always focussed on cleaning using non-chemical agents, including vinegar or spirit-based cleaners. Since 2022, we have only used eco-certified cleaning agents in all KONCEPT HOTELS, which do not burden the environment or pollute waste water. Furthermore, a dry steam unit has been in use since 2021.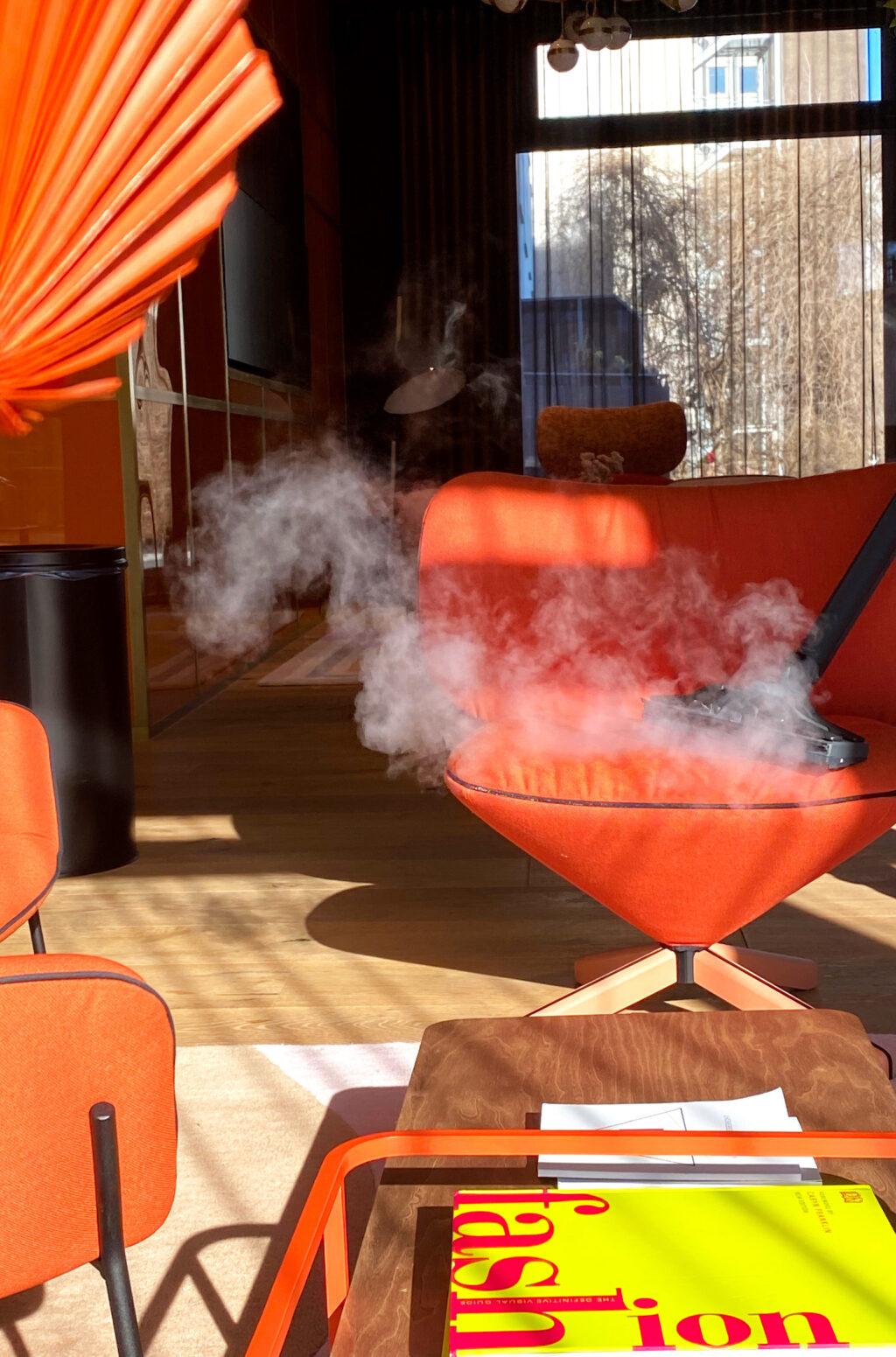 Goal 15: Protect life on land
Global challenge: If mankind endangers life on land, we deprive ourselves of the basis of life – and we destroy animal and plant species. Intact ecosystems form the basis for life on earth and sustainable development. If these vital systems are impaired, this drives many people into hunger and poverty, leads to environmental disasters and endangers our climate.
Our contribution to the solution: Many small measures can serve to preserve an ecosystem, maintain intact habitats and create new ones. With our KONCEPT HOTELS, we continue to develop the hotel as a whole, as a sustainable accommodation concept. Our aim is to make our KONCEPT HOTELS as resource-friendly as possible at local level, and to create a sustainable living space at our sites wherever we can. For example, we have surrounded our new KONCEPT HOTEL Neue Horizonte in Tübingen with a wild flower meadow.
In addition, we save one square metre of nature per booking placed via our website, which is how our "HOTEL FOR NATURE" has been created on the edge of the Swabian Alb. Previously, the meadow area on the Swabian Alb was intensively used as grassland. We are now gradually re-naturalising this area and returning it to its true inhabitants: Countless species of insects, birds, brown hares and deer. Step by step, this is resulting in a species-rich biodiversity area that plays host to orchids, meadow flowers and much more. Through this activity, we are making an important contribution to preserving rich species diversity in Germany.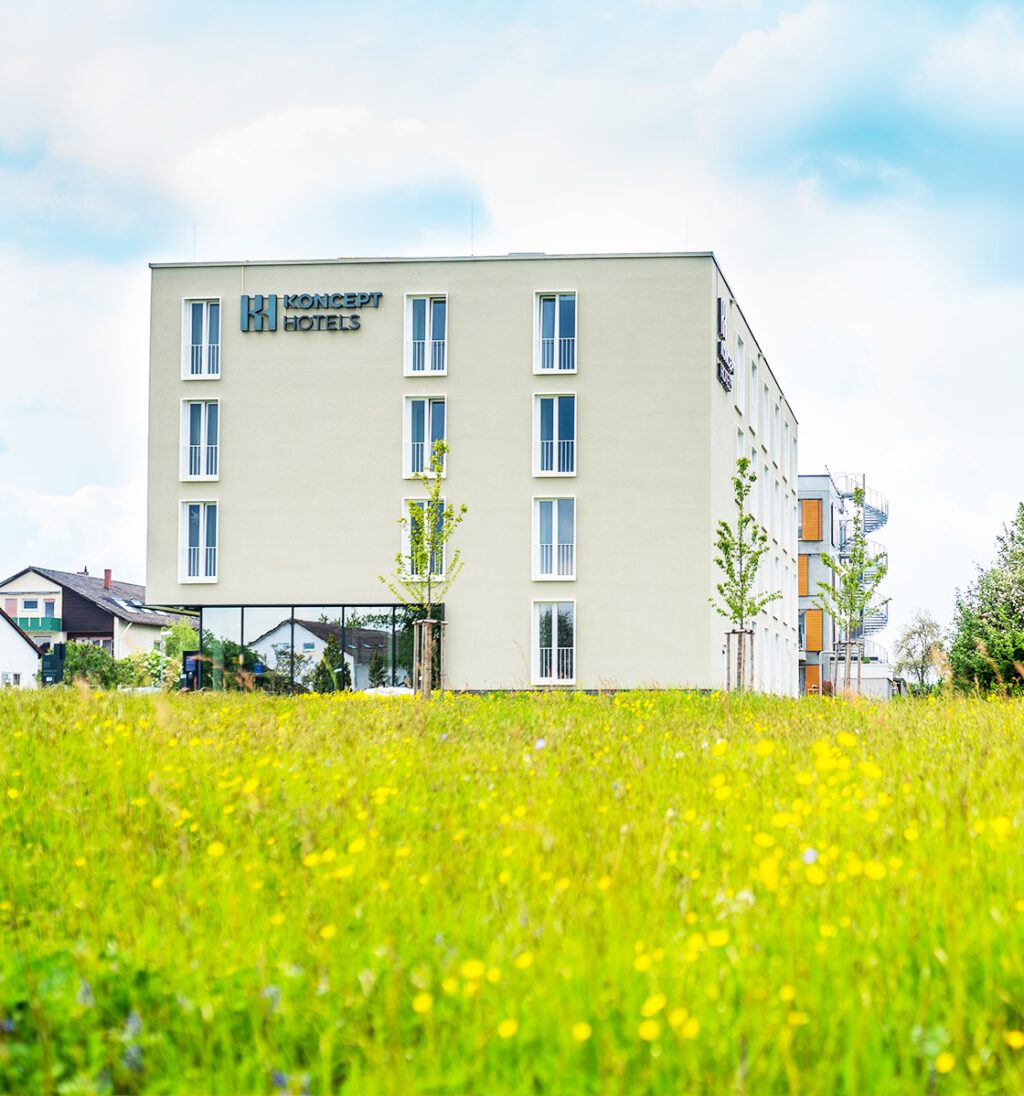 Goal 16: Promote strong & transparent institutions
Global challenge: Globally sustainable development requires a safe and secure environment with institutions and societies that act according to the rule of law. Peace, justice and the protection of individuals need a strong foundation on which to build the future.
Our contribution to the solution: We work with certified and recognised suppliers and partners wherever possible. When selecting new products, we place great importance on ensuring that their manufacturers act in accordance with binding standards. We are particularly proud that we achieved our goal of GSTC certification six months earlier than our target in early 2023: we have been Biosphere certified since November 2022.
Certifications and recognised standards in KONCEPT HOTELS:
| Products/areas | Standards/Certifications |
| --- | --- |
| Bedding | Green Button |
| Snacks | EU organic inspection bodies |
| Flat linen | EU Ecolabel |
| Toilet paper | Blue Angel |
| Printed products | FSC |
| Printed laundry bags | DIN ISO 9001:2015 |
| Unprinted laundry bags | Ökotex 100 |
| GSTC, certification according to UN standards | Since November 2022 |
| Hotel construction | DGNB Platinum from 2023 |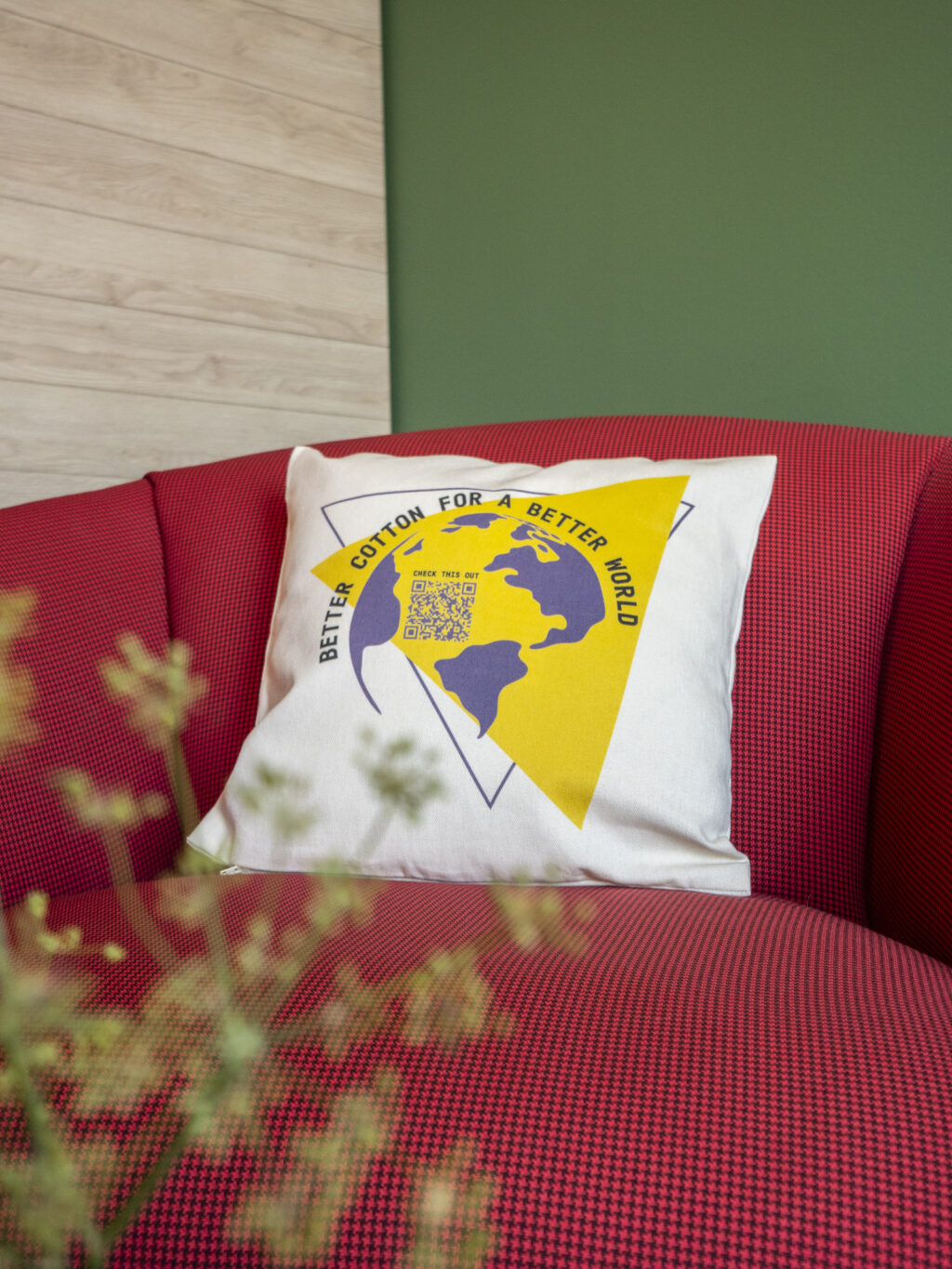 Goal 17: Global partnerships
Global challenge: Major goals require strong partners. The UN's 17 global sustainability goals can only be effectively achieved through global and local partnerships. This applies in equal measure to very different challenges, such as the eradication of hunger and poverty, fair trade, clean water and climate protection.
Our contribution to the solution: In 2023, we will continue to support a number of projects, associations and initiatives that pursue the goal of making our world fairer and more inclusive. Following on from our inability to match our financial commitment of previous years in 2021 due to the pandemic period, we succeeded in investing more in sustainable projects in 2022 than ever before. We raised around EUR 30,000 for our biodiversity area alone. In 2023, we will be investing a substantial amount in the area of edutainment in particular.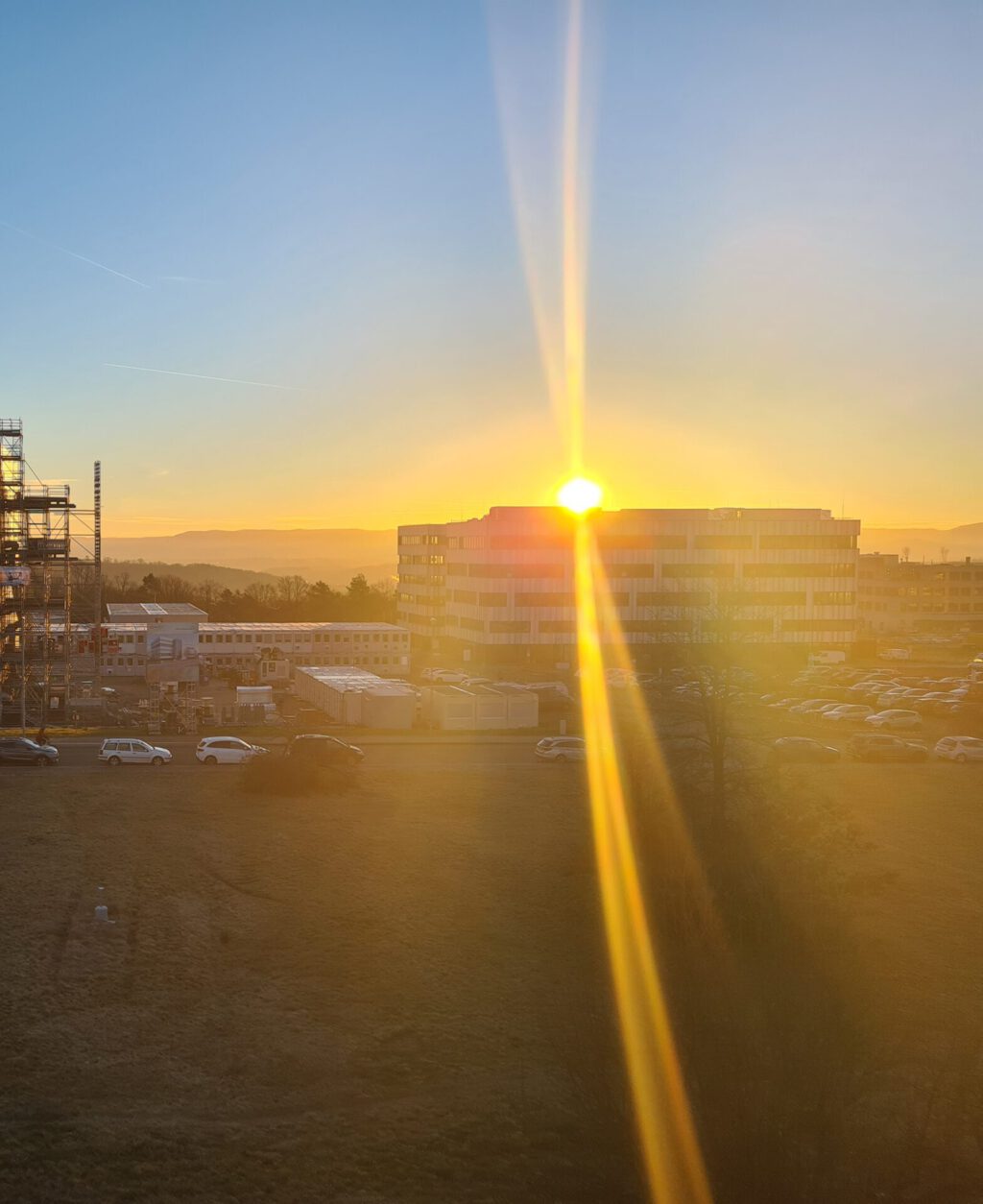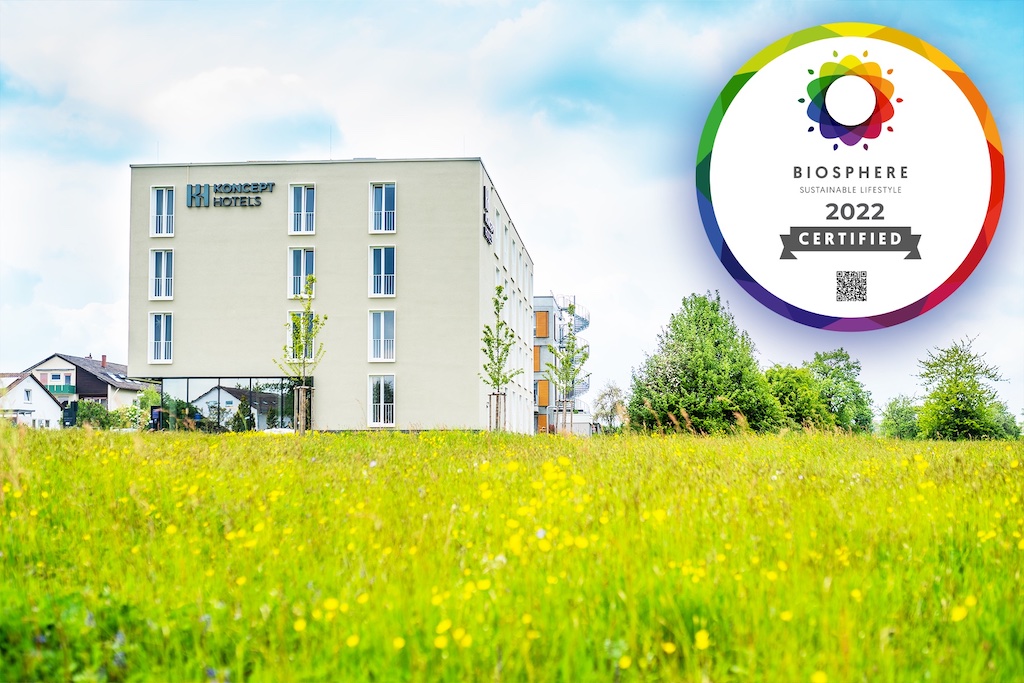 Outstanding sustainability
In 2022 we won the most prestigious award for serviced apartments, the So!Apart Award. Our KONCEPT HOTEL Neue Horizonte in Tübingen was awarded the top spot in the "sustainable and exceptional" category. At the award ceremony on 16 November 2022, the jury praised the comprehensive sustainability focus as part of the operational concept of our entire hotel group. The new building in Tübingen has the highest level of sustainability of KONCEPT HOTELS to date. Overall, we have verified around 120 individual measures in the areas of environment, social affairs and corporate governance at our hotel in Tübingen. These include our energy self-sufficiency measures and species conservation projects, as well as inclusion measures and targeted employment for disabled candidates.
Three new targets for 2023
Strengthen inclusion: As the next important step towards even greater sustainability, we want to significantly expand our commitment to individuals with disabilities. Our goal is to actively and directly involve disabled people in our daily operations.
100% certified consumables: By the end of 2023, we aim to procure all consumables purely from certified sources, verified by the Blue Angel, the green EU Ecolabel or similar high-quality seals. This includes our electricity as well as bed linen, laundry bags, cleaning products, toilet paper and shower gel.
Grow sustainably: The future growth of KONCEPT HOTELS will be absolutely transparent and monitored according to the strictest sustainability criteria. The construction of hotels should take place in accordance with the Leeds or DGNB Platinum standard, and operation should always be GSTC certified.
Our major goal: Climate neutrality by 2030
At KONCEPT HOTELS, we aim to be climate neutral by no later than 2030. This means we will measure our Scope 1 and Scope 2 emissions, establish a reduction plan and offset our emissions. We have set ourselves the goal of "Net Zero" by 2035, and as such will also be including Scope 3 emissions.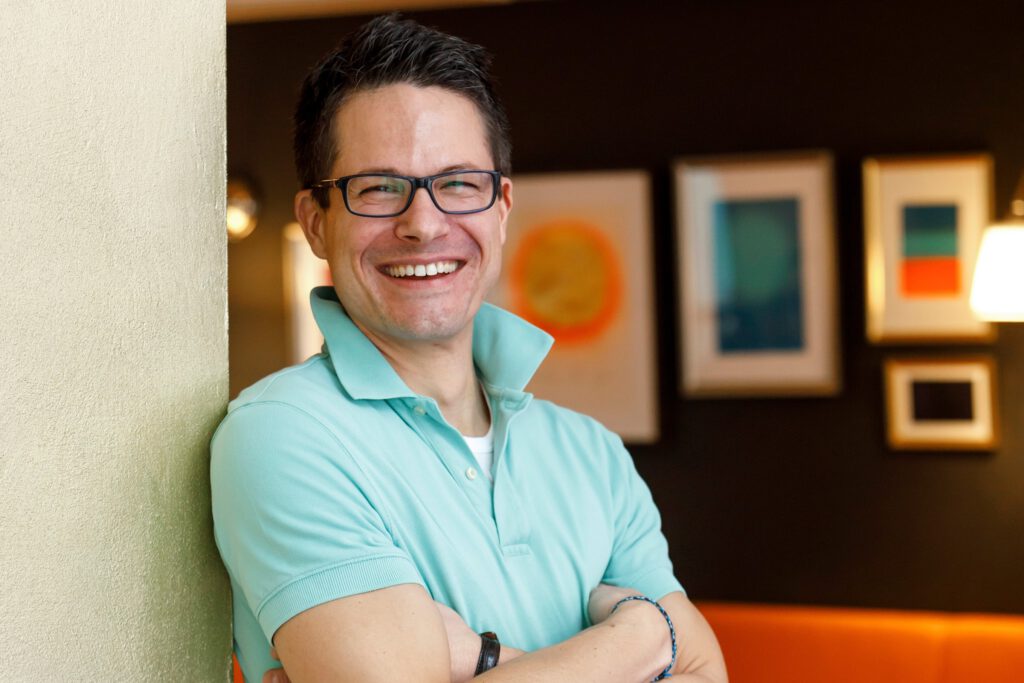 "WE GO ON TOGETHER.
THANK YOU FOR ACCOMPANYING US"