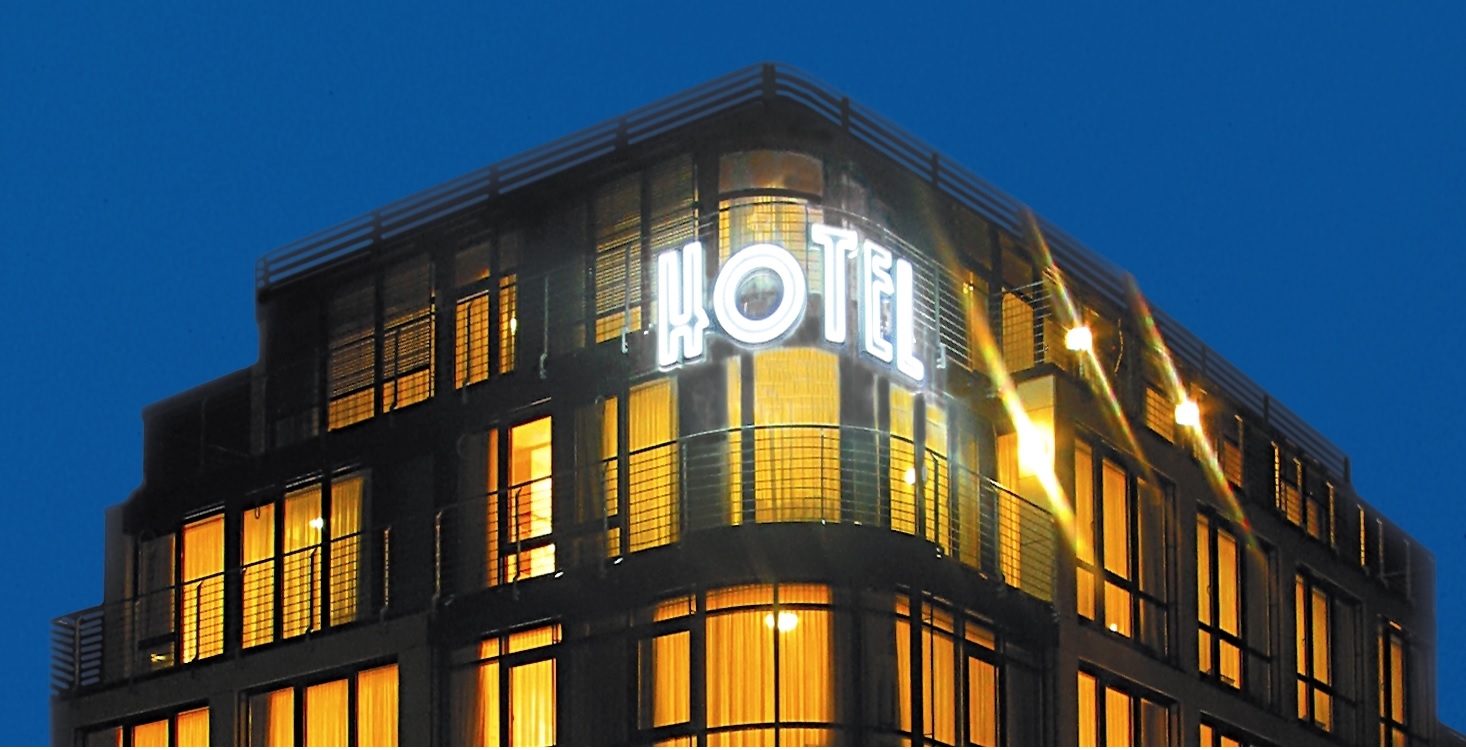 In Siegburg City Center
Koncept Hotel H2O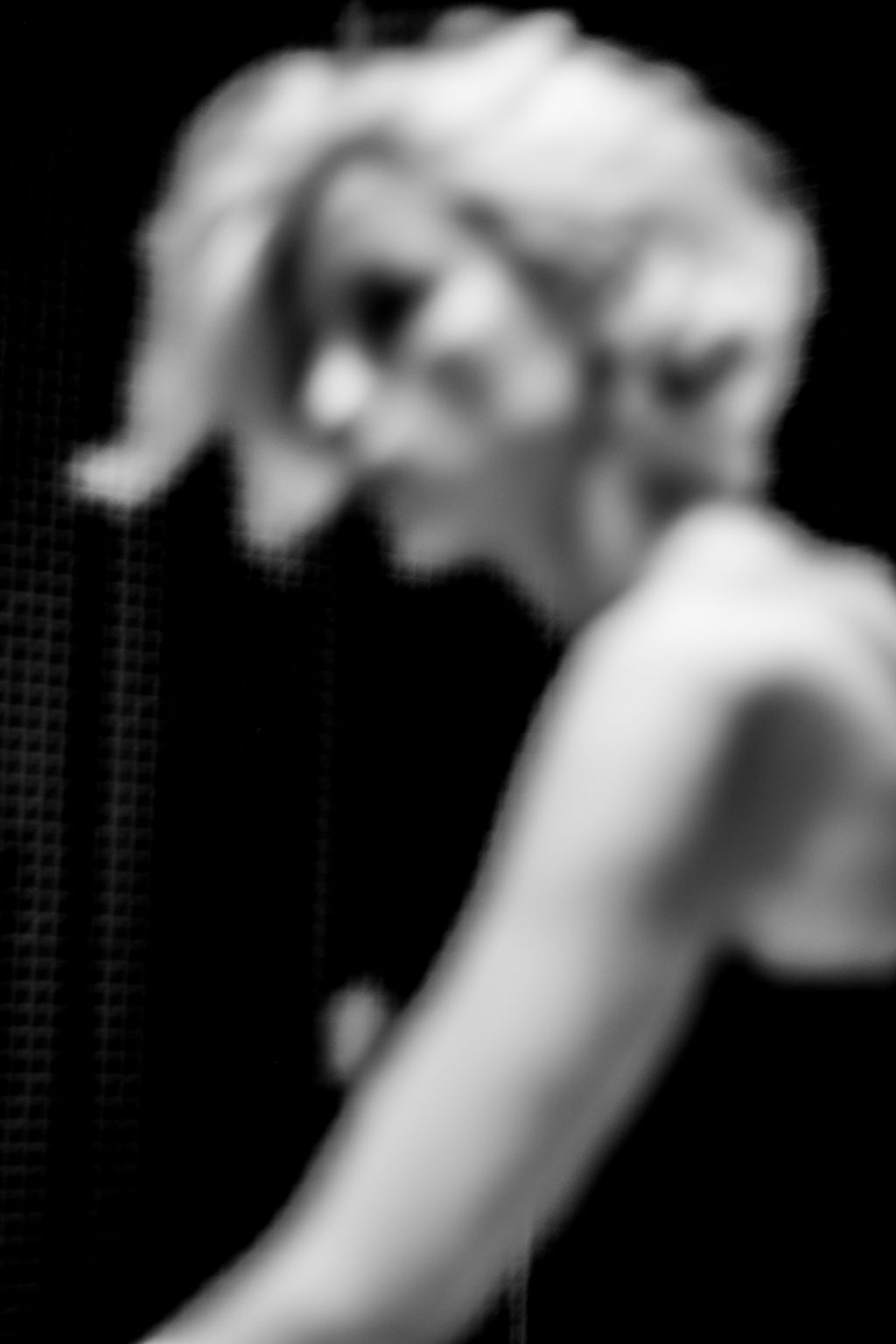 BETWEEN MÜHLENGRABEN AND SIEG
Water has always shaped our lives. And it has written the course of history for Siegburg, with its many bodies of water.
Neither its splendour as a famous pottery town, nor the tradition of cyanotypes anchored in Siegburg would have been possible without its water. The monks, who lived at the top of the Michaelsberg for centuries also needed the water to make their culinary delicacies.
Whether it's in businesses or residential homes, Siegburg's charm is tightly linked to its flowing water. That's why our Koncept Hotel H2O, located between Mühlengraben and Sieg, directly at the Siegburg Main Station, places this "blue gold" in the limelight.
100% SIEGBURG - 100% WASH
A refreshing shower in the morning at the Koncept Hotel H2O in Siegburg is a matter of course for us.
But for over 663 million people in the world, clean water, whether it's for drinking or washing, is a luxury item that sometimes gives rise to conflicts.
At Koncept Hotels, we don't just want to rethink the hotel industry; we want to make the entire world a little bit better each day.
That's why we've looked to the Neven Subotic Foundation for support in order to show you and all the guests of the Koncept Hotel H2O in Siegburg in a unique way how important access to water is and how you can help more people worldwide gain access to clean water.
By staying here, you will actively help give people in Ethiopia access to clean drinking water and sanitation, and therefore to education and a better future.
DELUXE
It doesn't get more Siegburg than this! Our Deluxe rooms on the 4th floor of the Koncept Hotel H2O offer the best view of the city, the Europaplatz and the Michaelsberg and Abbey. 
Fabulous comfort on 25 square metres
Super cosy double bed (180 x 200 cm)
Spacious bathroom with spacious shower
Desk & sitting area
Air conditioning for those hot days
Fantastic balcony with a nice view
Flatscreen HD TV
High-speed Wi-Fi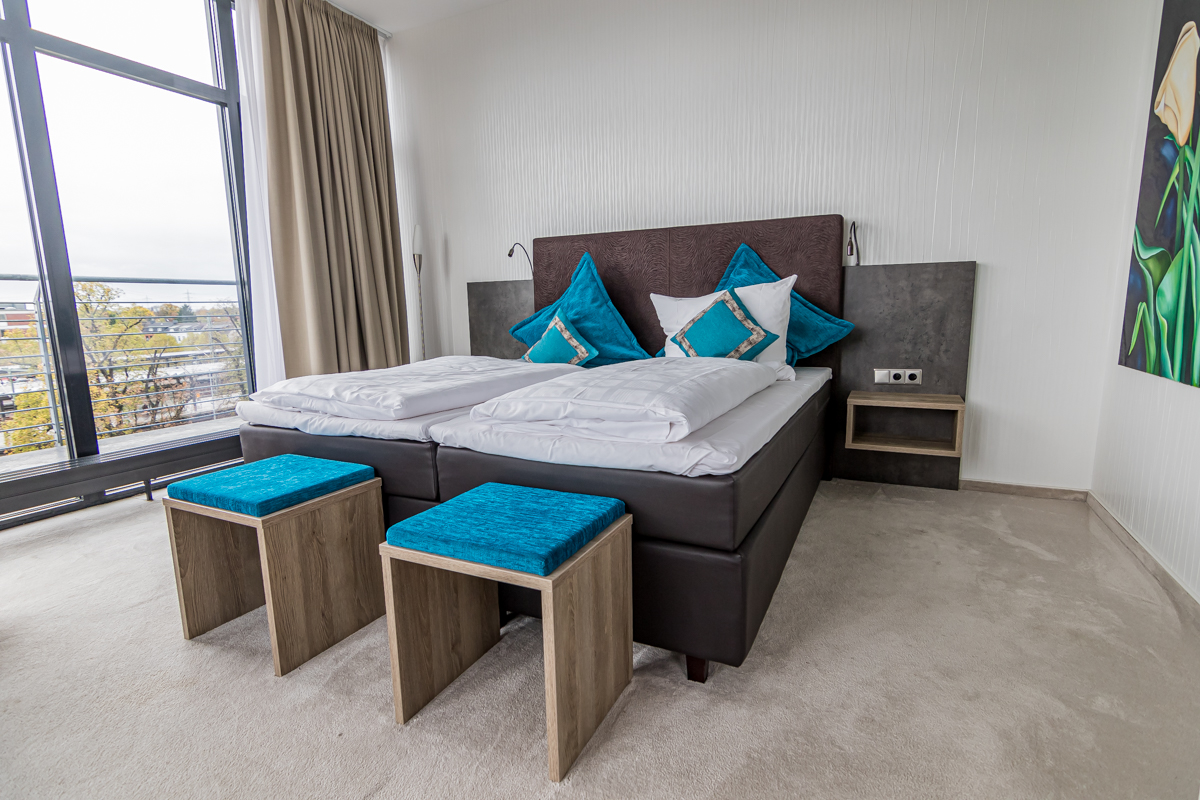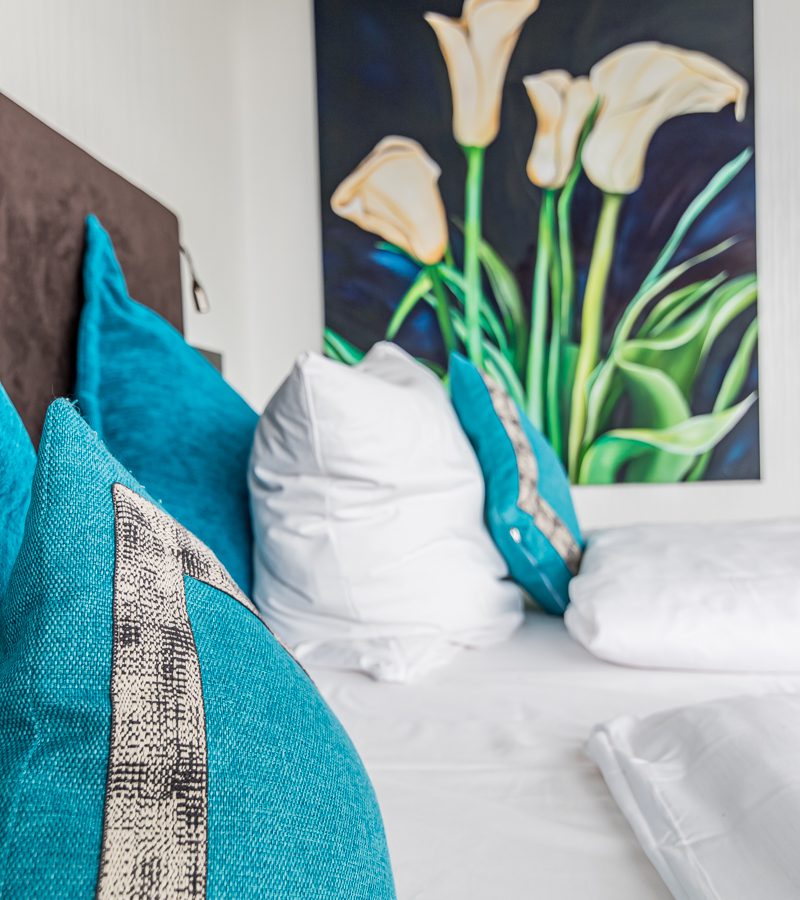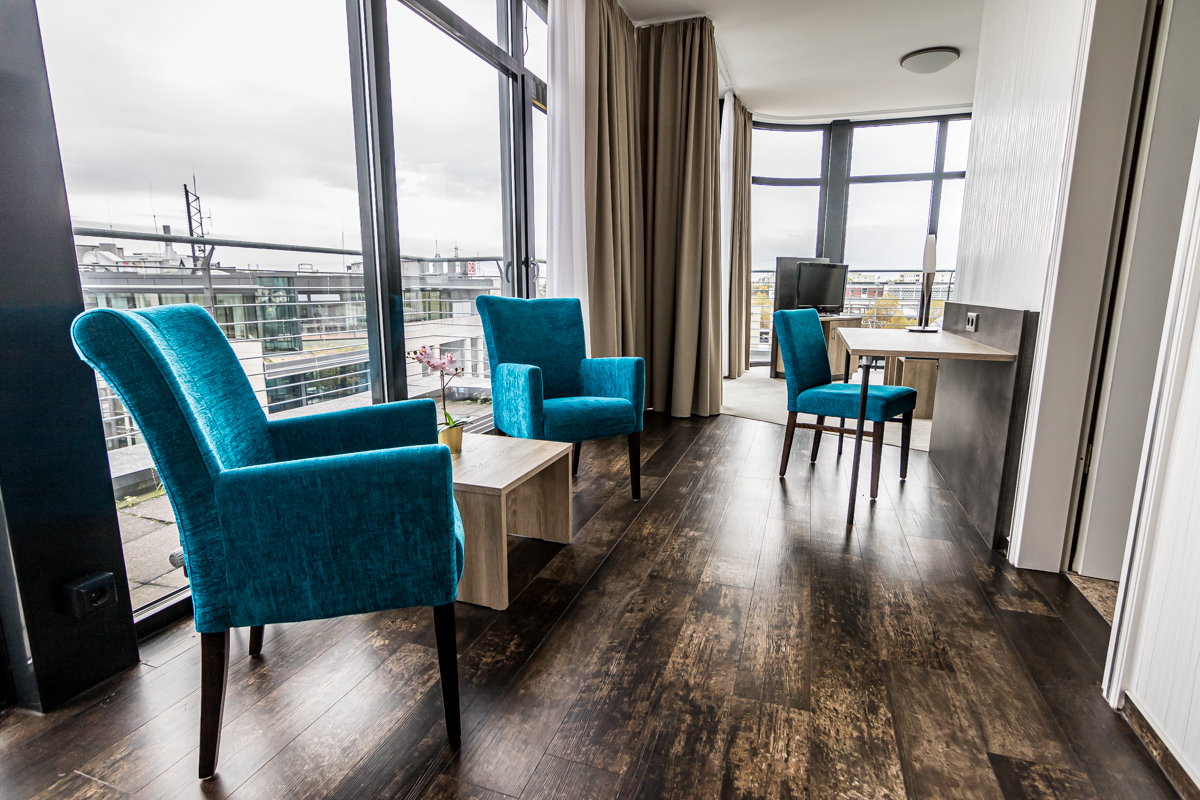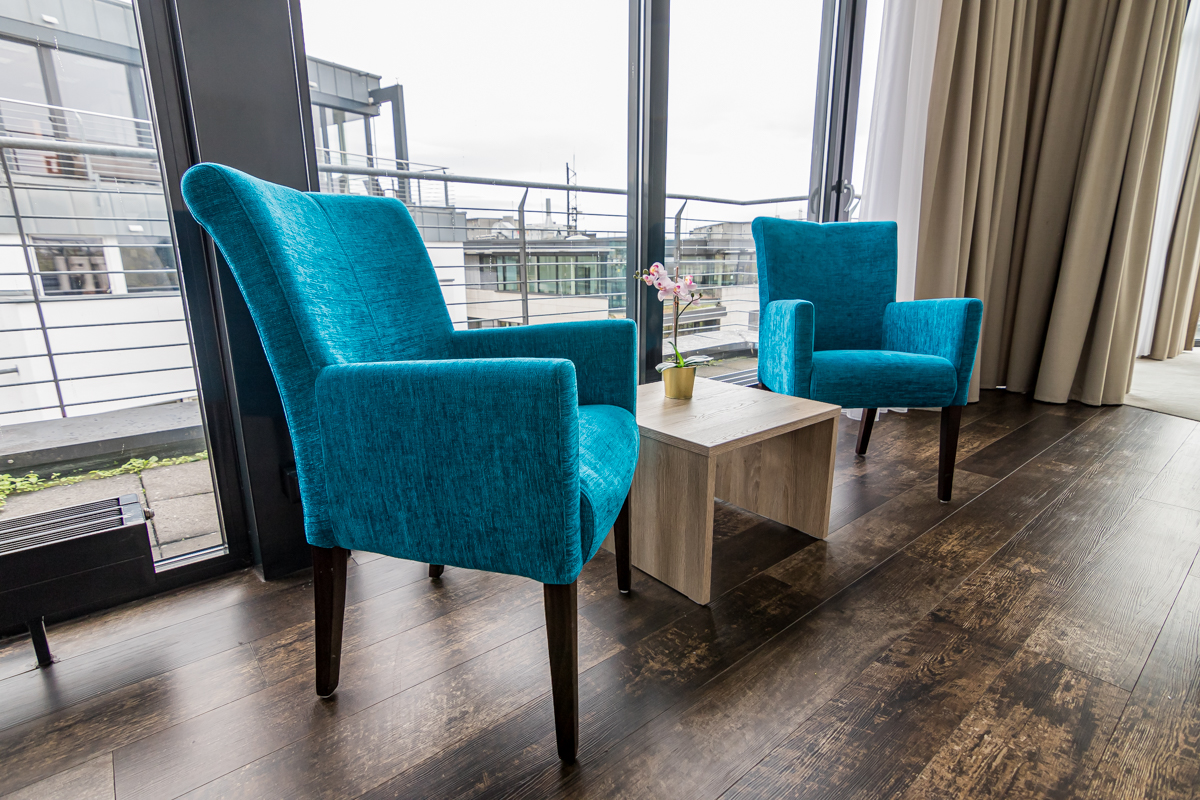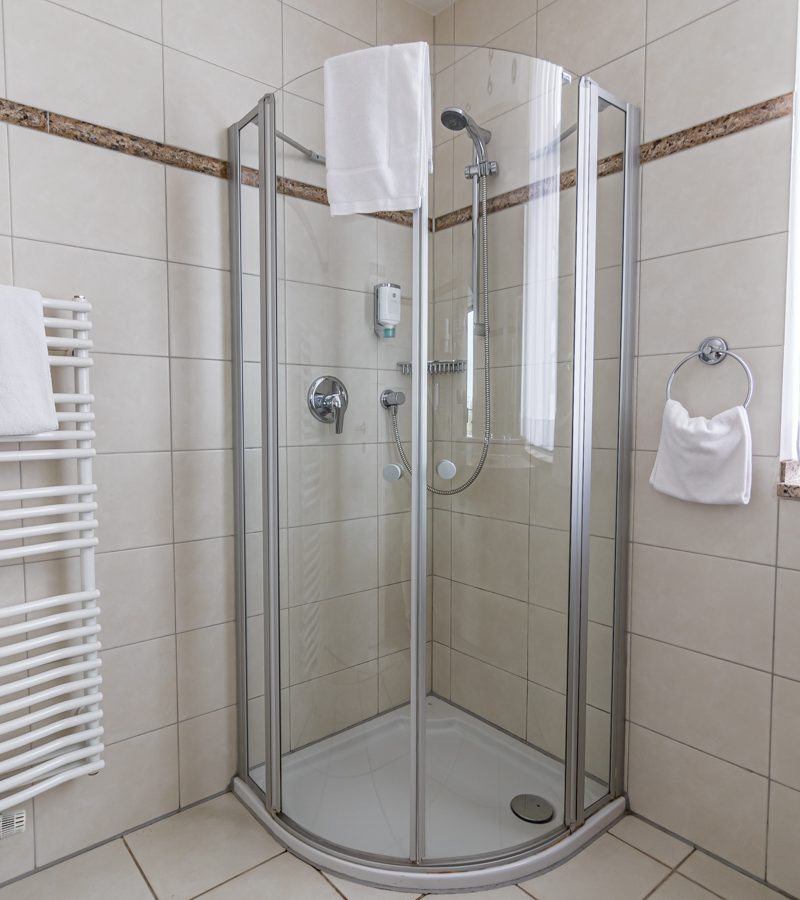 with
balcony
STANDARD
Arrive, feel good, do good. That couldn't get any easier in Siegburg's prime location than in one of our Standard rooms in the Koncept Hotel H2O. The rooms offer functional features, timeless design and loads of things to learn about our vision.
Great comfort on 18 to 20 square metres
Mega cosy double bed (180 x 200 cm)
Spacious bathroom with refreshing shower
Writing desk
Flatscreen HD TV
High-speed Wi-Fi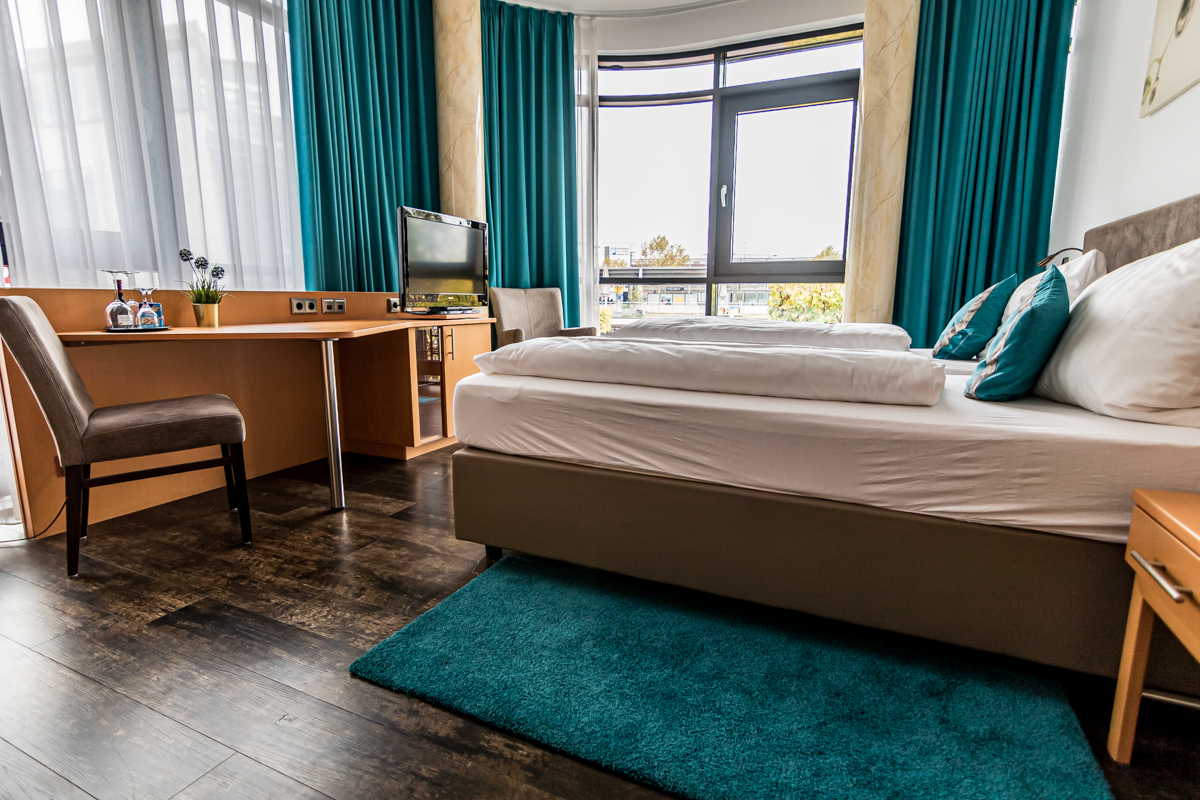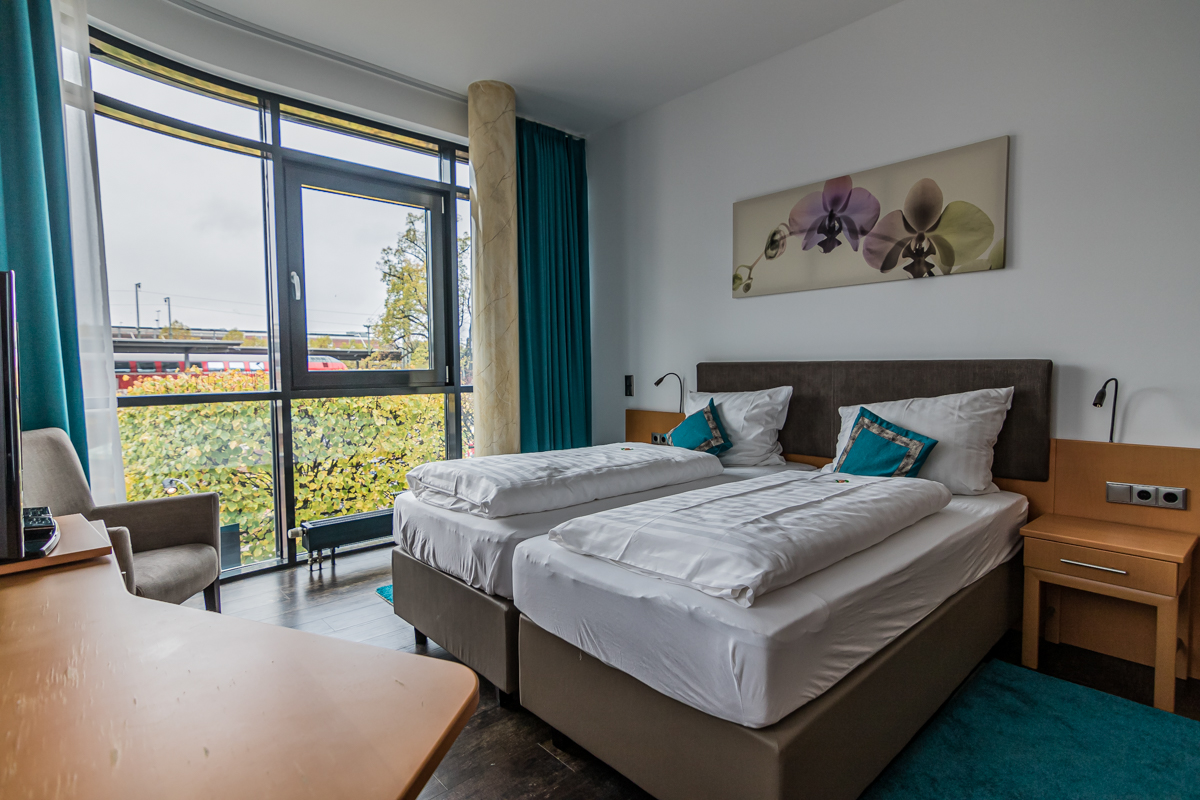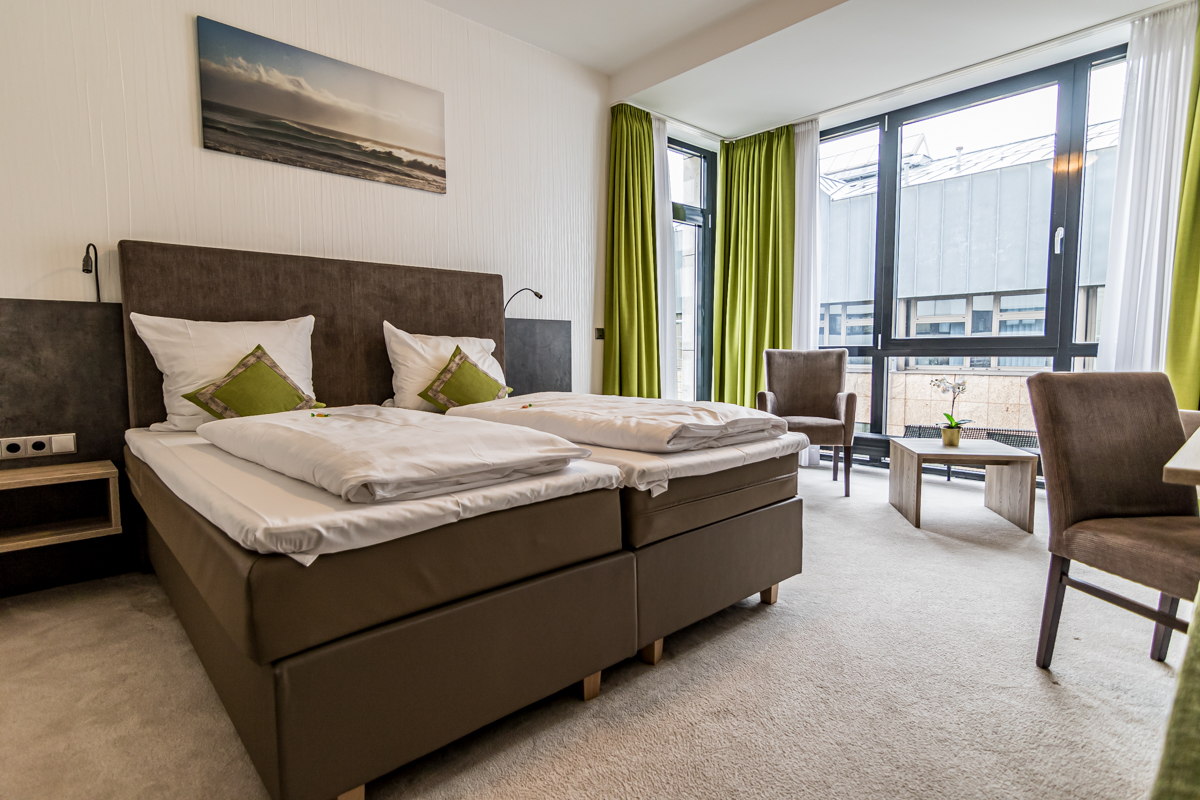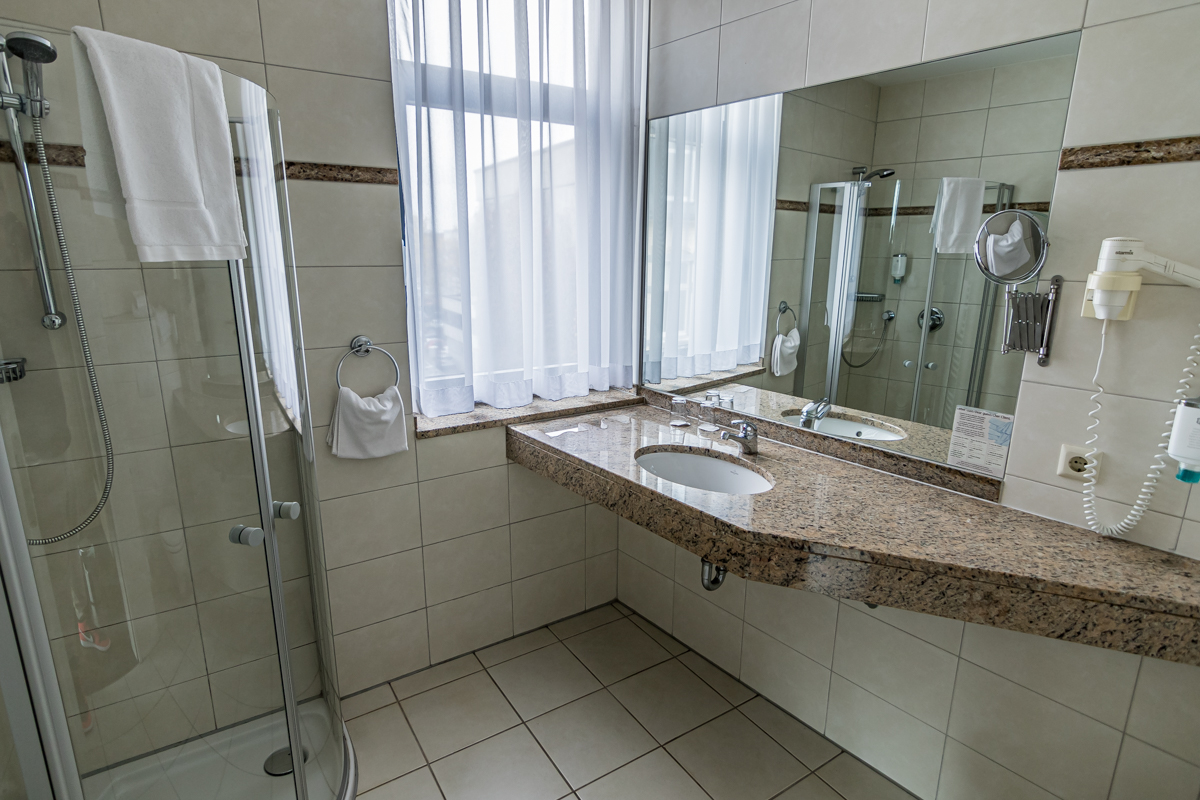 SINGLE
Are you travelling alone? Then our Single rooms are just right for you. They offer all the amenities of our hotel with an unbeatable price-performance ratio in Siegburg's best location.
Comfort on 15 to 18 square metres
Comfortable queen-size bed for one person (150 x 200 cm)
Nice bathroom with relaxing shower
Writing desk
Flatscreen HD TV
High-speed Wi-Fi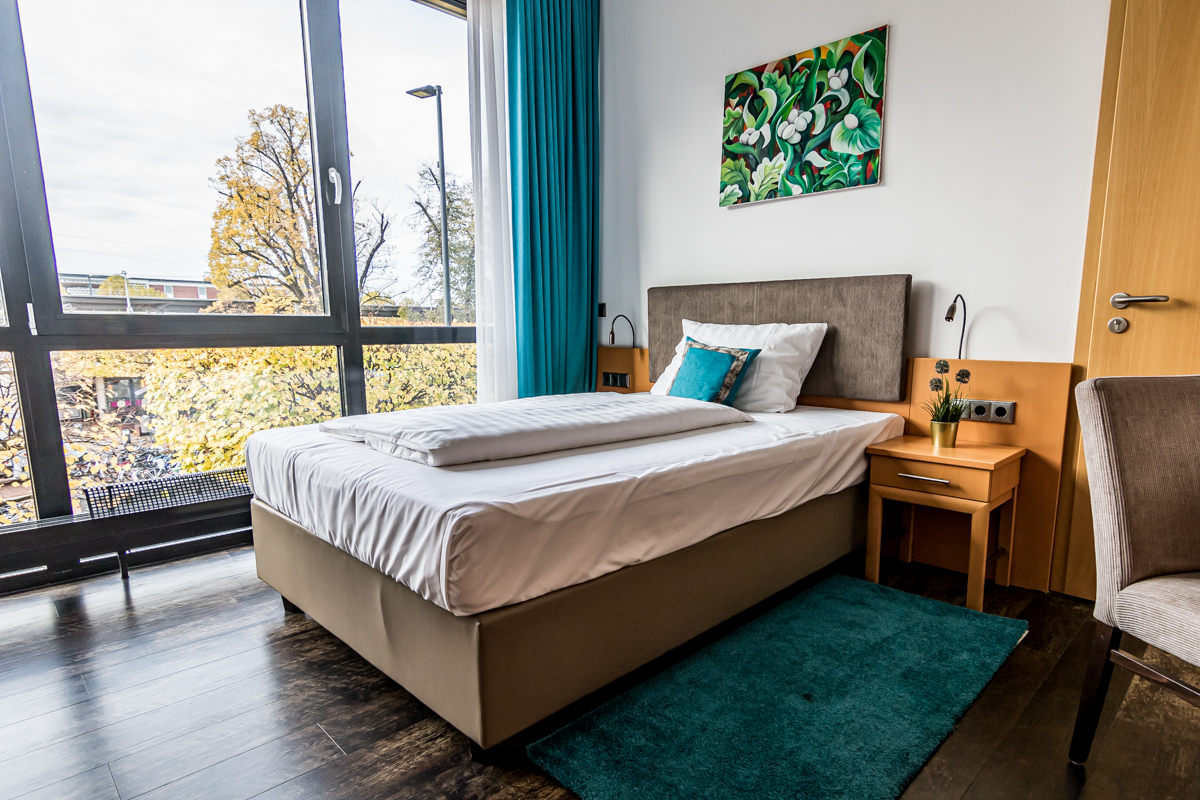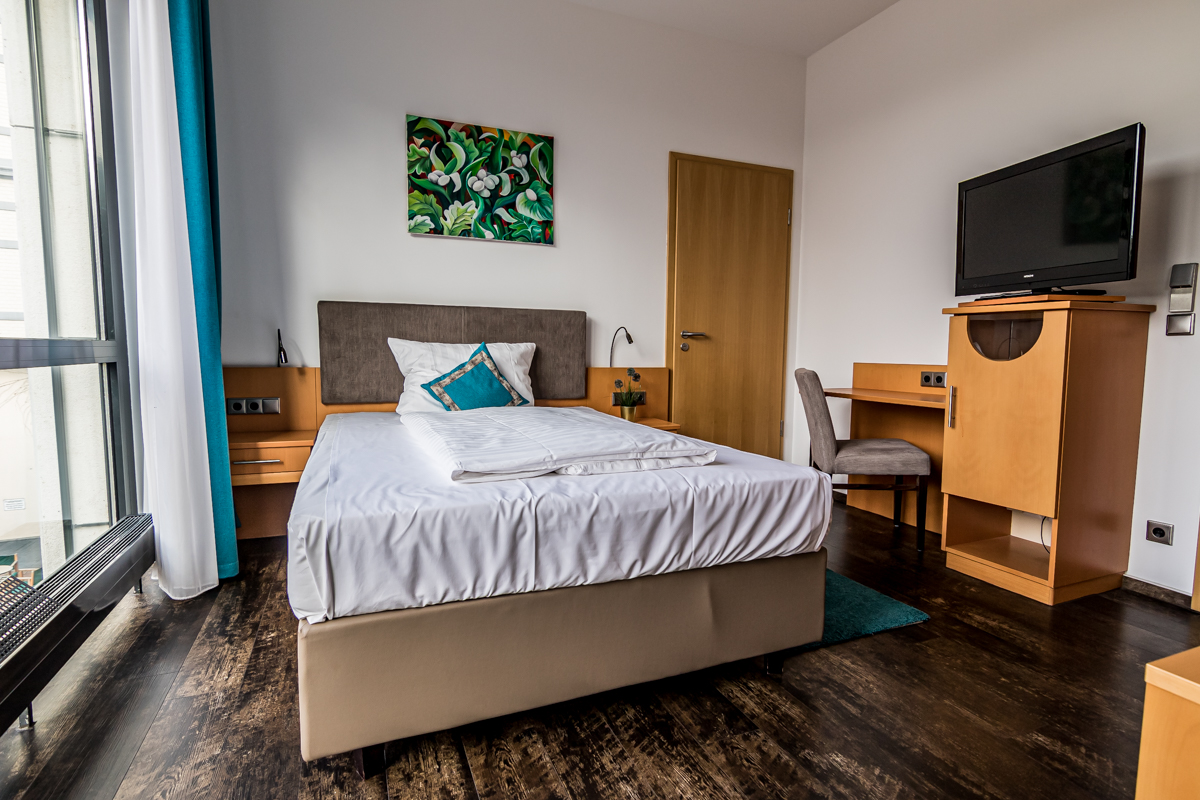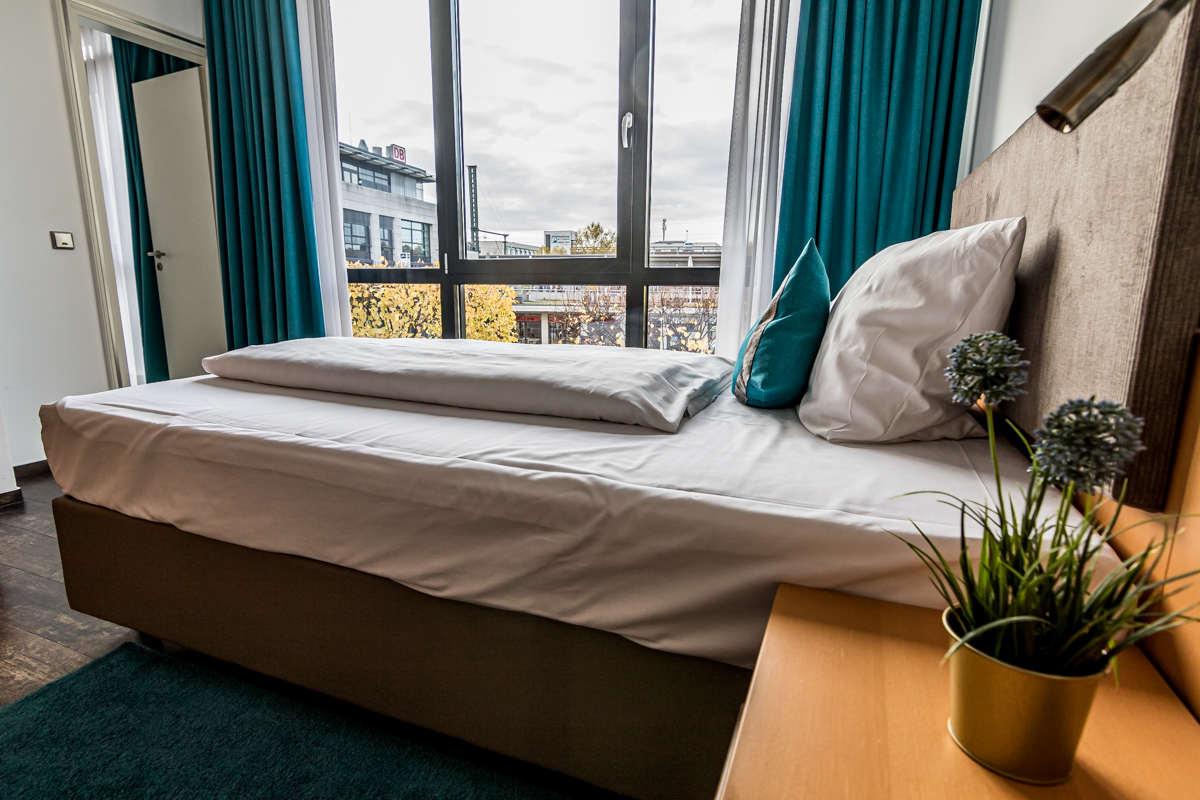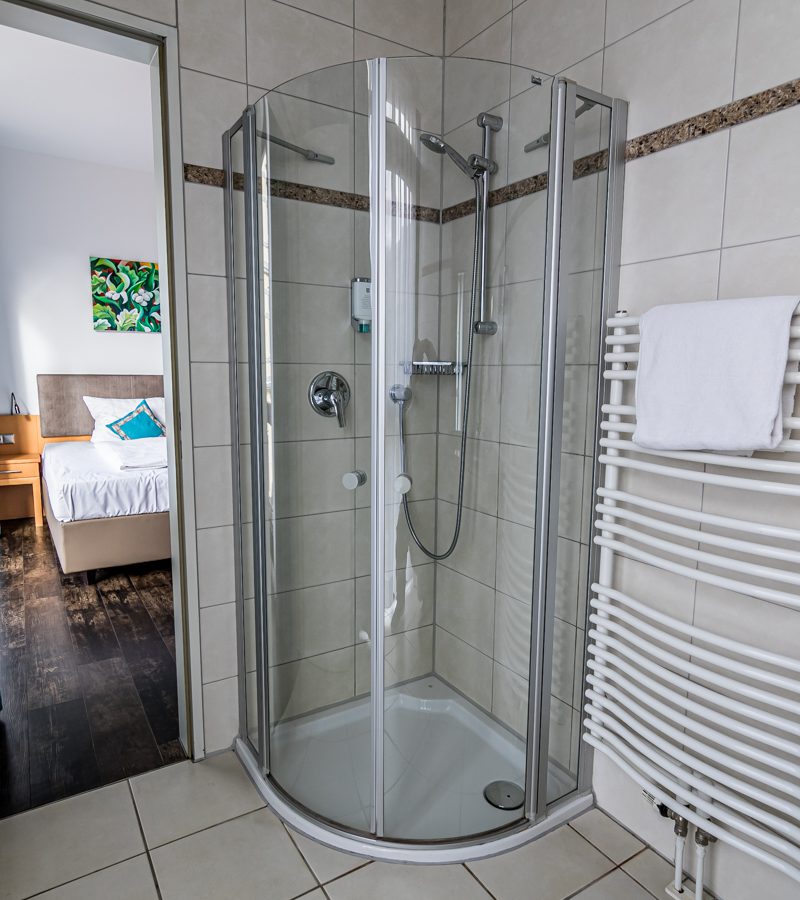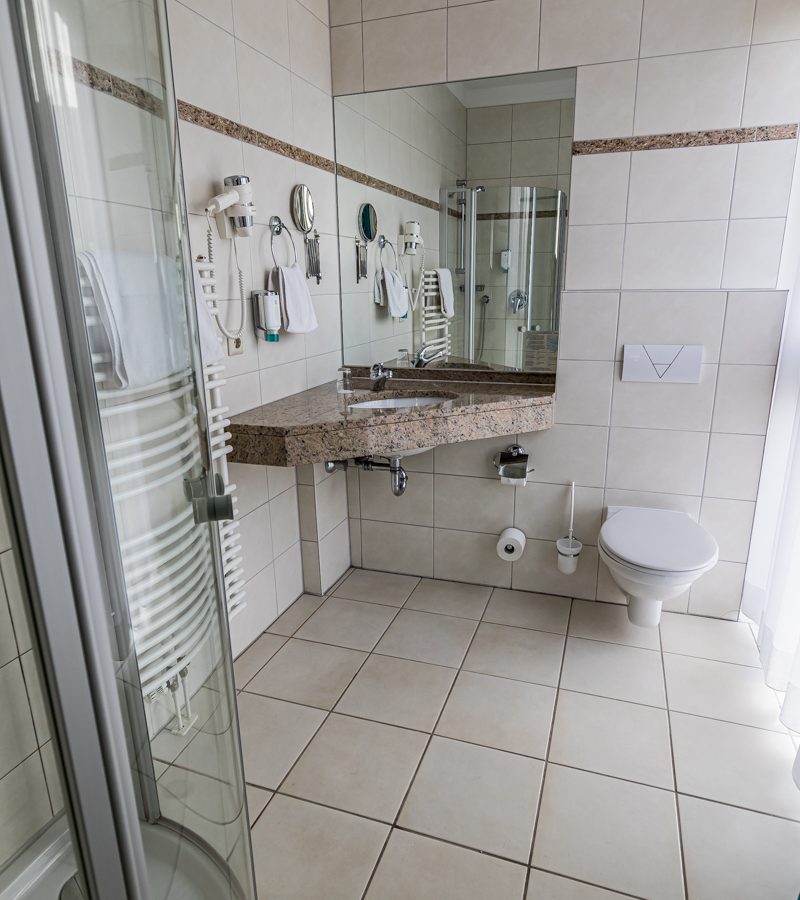 WASSER IST ZUKUNFT
Für uns ist es unerträglich, dass Millionen Menschen weltweit keinen Zugang zu sauberem Wasser und Sanitäranlagen haben. Ihnen fehlen damit elementare Lebensgrundlagen und die Voraussetzung für Gesundheit, Bildung und eine selbstbestimmte Zukunft. Das ist menschenunwürdig.
WASSER IST LEBEN
Wasser als wichtigstes Lebensgut und Quelle des Lebens ist zugleich auch die Quelle lebensbedrohlicher Bakterien und Viren, wenn keine saubere Wasserquelle vorhanden ist. Verunreinigtes Wasser raubt Kindern nicht nur die Kindheit, sondern auch zu oft das gesamte Leben. Die Folgen sind unvorstellbar schrecklich: Etwa 1000 Kinder sterben täglich an den Folgen von dreckigem Wasser.
WASSER IST BILDUNG
Der Zugang zu sauberem Wasser, Sanitäranlagen und Hygiene ist die Grundlage dafür, dass Kinder regelmäßig die Schule besuchen. Mit Bildung geben wir ihnen nachhaltig die Chance, ein selbstbestimmtes Leben zu führen – und somit eine echte Zukunftsperspektive.
WASSER IST EIN MENSCHENRECHT
Im Jahr 2010 hat auch die UN erstmalig das Recht auf Wasser und Sanitäranlagen als Menschenrecht anerkannt. Der Zugang zu sauberem Wasser, der Zugang zu Sanitäranlagen sowie der mit beiden Punkten einhergehende Aspekt der Hygiene bilden die drei fundamentalen Bausteine für eine nachhaltige Zukunft. Ohne diese drei Bausteine ist ein menschenwürdiges Leben nicht möglich. Mindestens das wünschen wir allen Kindern auf der Welt: Eine richtige Chance, zu leben und zu träumen.
YOUR STAY HELPS
By sleeping at the Koncept Hotel H2O, you are helping us support the Neven Subotic Foundation in its vision of providing more people access to clean water. During your stay with us you will find useful information about this important topic throughout the hotel – and maybe learn a few things you didn't already know.
You can of course also help in an active way: For example, if you skip your room cleaning, we will automatically donate 5 € to the foundation for you. And if you stay one night in on of our 100% WASH rooms, we will donate the entire surcharge on your behalf.
Would you like to do more? Then donate directly!
Donate online
WHAT OTHER SAY ABOUT US
TRIPADVISOR
Located opposite the train station, yet quiet.
» Large room, well noise-insulated. Room is otherwise simple but clean. Breakfast included some warm options and was quite nice. «
Read whole rating
Everything was very good
» I was on a business trip, clean, spacious rooms, good breakfast and excellent service from the team. «
Read whole rating
Very nice and clean hotel!
» We stayed here just for one night while on our way from Switzerland to Amsterdam, and it was the perfect place to stop! «
Read whole rating
WHAT YOU MIGHT WANT TO KNOW
Prior to a trip there are always questions. We have heard those questions, not only once. That's why we've put together some answers to the most frequent questions from guests like yourself.
What happened to Hotel Herting?
Helga & Klaus Herting managed the traditional hotel in Siegburg's prime location for over ten years. But in early 2019 they decided to leave the hotel business and devote themselves to other pursuits. Koncept Hotels is very happy that the Herting family chose us as their successor and are proud to announce our Koncept Hotels vision and let you know that the entire team from the former Hotel Herting will be leading us sustainably into the future under the Koncept Hotel H20 name starting in November 2019.
When can I check in to my room, and when do I have to check out?
Check-in at Koncept H2O in Siegburg starts at 2 pm. Our reception is open until 10 pm; after that you can check yourself in at our kiosk.
You must check out of your room by 11 am so we can clean it for the next guests.
You can find the easiest parking option in the underground car park in the Medical Centre, just 200 metres from the hotel, for 9.00 Euro per day (24 hours).
Does the hotel offer breakfast?
Our friends at HERTINGS, the restaurant on the ground floor, will help you get your day started right from 7 am to 11 am – and on weekends and public holidays from 8 am to 12:30 pm. The rich breakfast buffet costs 14.50 euro and includes coffee, tea or cocoa.
HERTINGS is of course also open to guests who are not staying at our hotel.
Train station
If you are staying with us, then it is basically right in front of you. The Siegburg train station is just a stone's throw away from the hotel, just opposite on the Europaplatz.
Airport
Cologne Bonn Airport can be reached in about 30 minutes. The S-Bahn line S19 leaves every 20 minutes from Siegburg train station. You should plan about 20 minutes for travel by taxi.
Bank machine
The VR Bank is located directly across from the hotel.
Parking area
You can find the easiest parking option in the underground car park in the Medical Centre, just 200 metres from the hotel, for 9.00 Euro per day (24 hours).
Where can I go in Siegburg for good food, drinks and partying?
You can comfortably enjoy a meal right on the ground floor at HERTINGS. If you would like to combine dinner with a walk through the Siegburg city centre, we would recommend the Italian restaurant Tuscolo, the steakhouse Heißer Stein, or the burger joint BE REAL. For a nightcap, head to the Siegburger Brauhaus, or enjoy a glass of wine at LaVie.
You are welcome to bring your fury little loved ones with you. Please be sure to indicate this when making your booking so that we can provide you a suitable room where you both feel comfortable. We charge 10 Euro per animal per night, whether it is a Chihuahua, Bernese Mountain Dog, Budgerigar or Peacock.
Are the hotel and rooms barrier-free?
Our hotel has a ground-level entrance and automatic sliding doors. All floors are also wheelchair-accessible with the elevator, and most of our rooms are spacious enough for access. Only the showers are not barrier-free and have a shower basin that sits about 5 cm off the ground.
Can I leave my luggage at the hotel after check-out?
Of course! You are welcome to leave your luggage at reception after check-out.
DIRECTIONS
Koncept Hotel H2O
Europaplatz 16
53721 Siegburg
///monk.assume.goodness
eMail
hallo.h2o@koncepthotels.com
Plan route