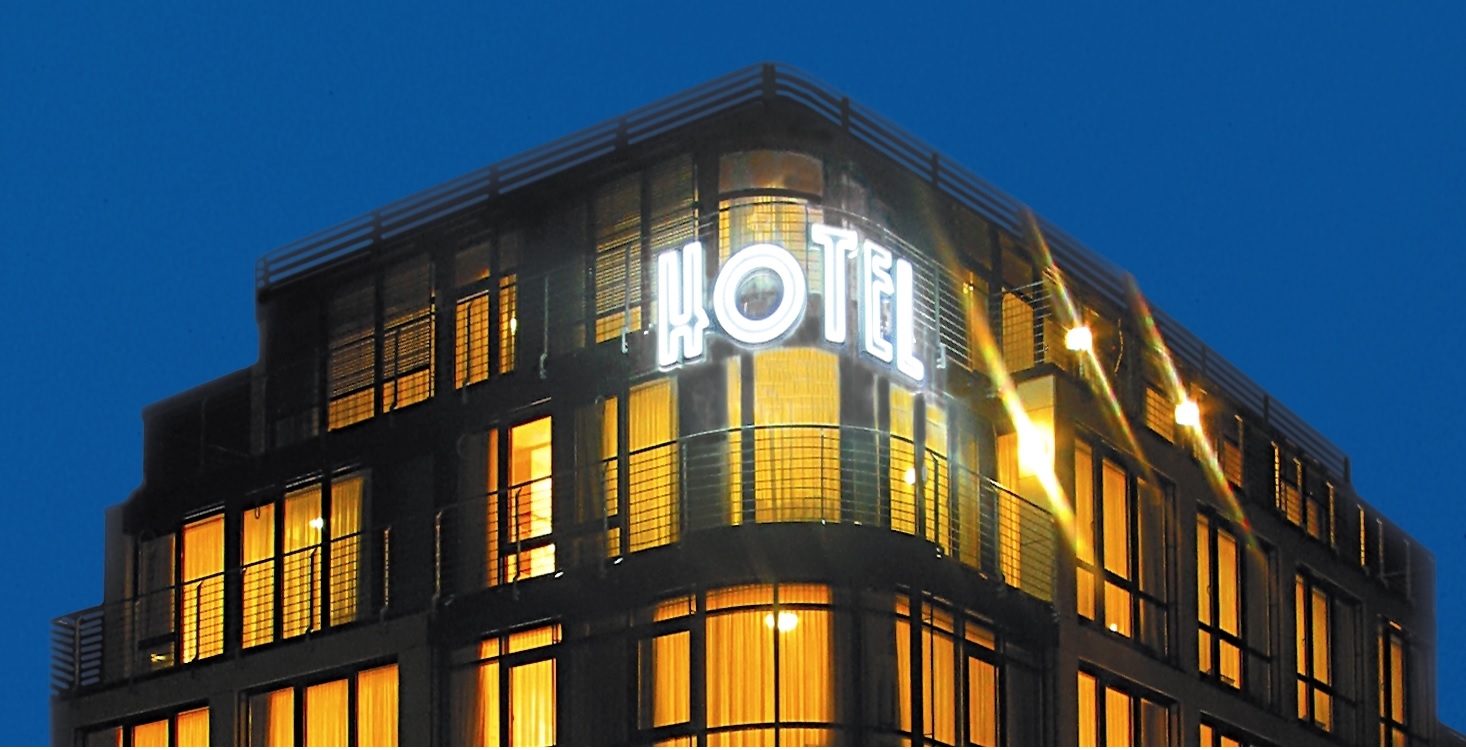 In Siegburg City Center
Koncept Hotel H2O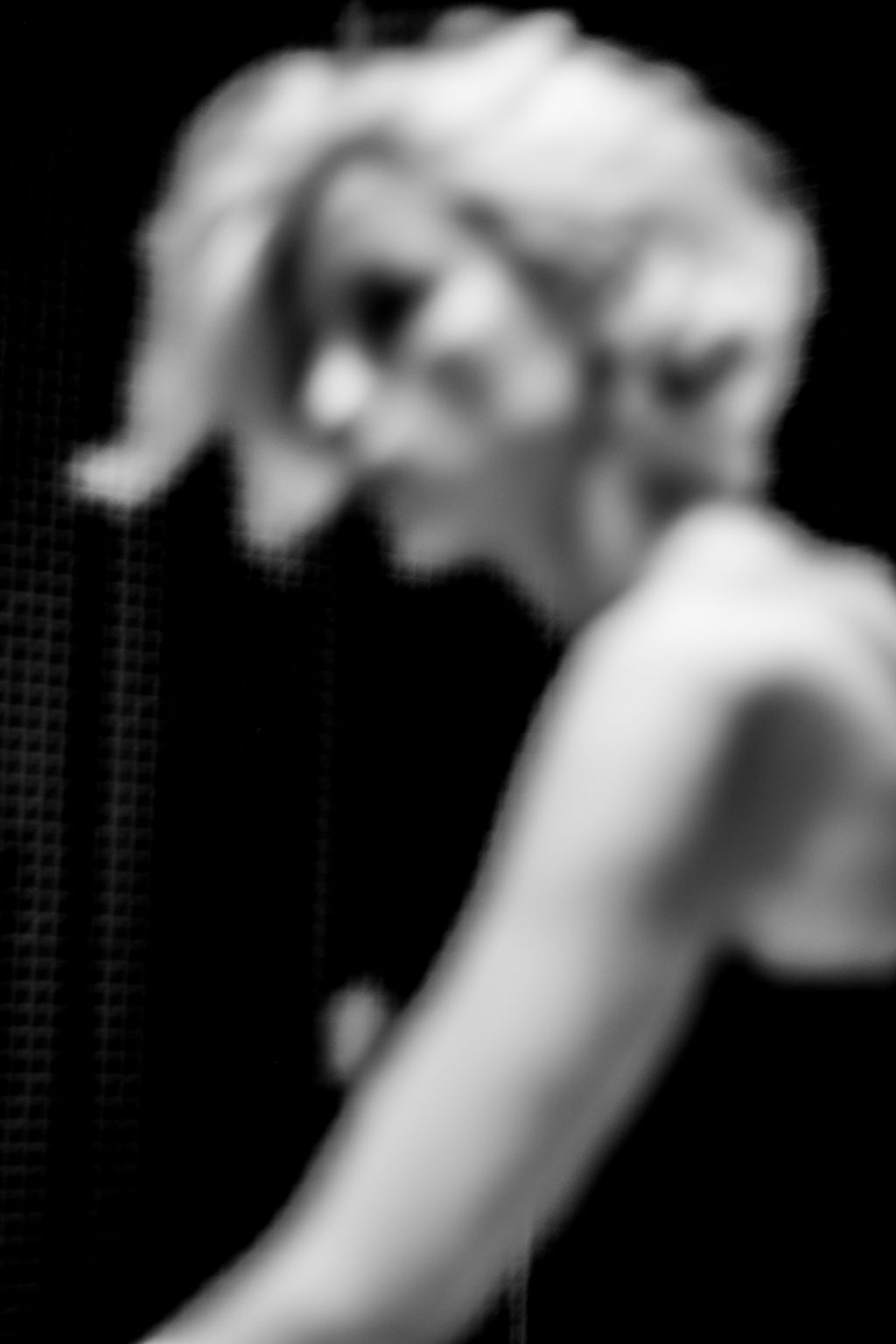 BETWEEN MÜHLENGRABEN AND SIEG
Water has always shaped our lives. And it has written the course of history for Siegburg, with its many bodies of water.
Neither its splendour as a famous pottery town, nor the tradition of cyanotypes anchored in Siegburg would have been possible without its water. The monks, who lived at the top of the Michaelsberg for centuries also needed the water to make their culinary delicacies.
Whether it's in businesses or residential homes, Siegburg's charm is tightly linked to its flowing water. That's why our Koncept Hotel H2O, located between Mühlengraben and Sieg, directly at the Siegburg Main Station, places this "blue gold" in the limelight.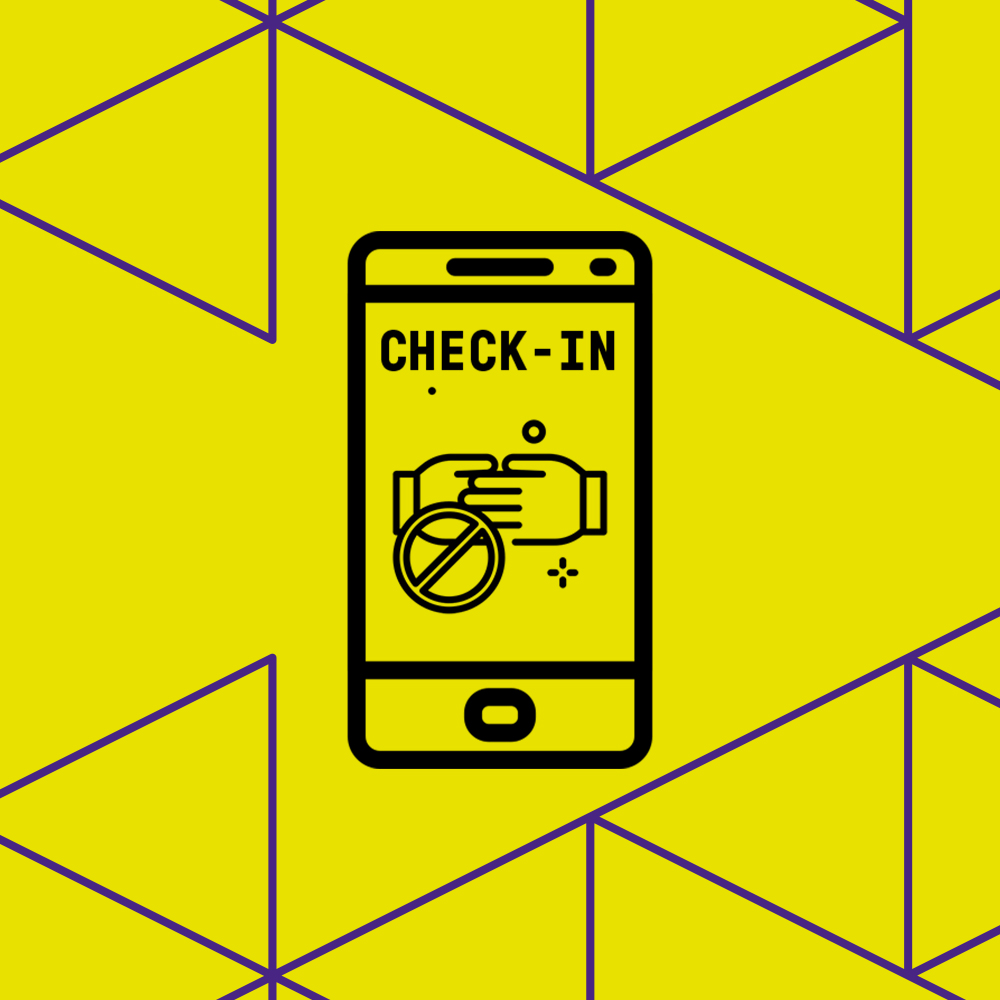 YOU ARE IMPORTANT TO US!
Ever since 2017, you have been able to check in and check out contactlessly with your smartphone in our hotels. Doing so, you can conveniently open your room and all doors in the hotel using the app. We have also adjusted to the new situation: Your bed linen is cleaned to the highest hygienic standards, we limit room cleaning to the day of your arrival and of course we disinfect all surfaces several times a day.
During your stay you get in contact with as few other people as possible. We are still available for you around the clock.
We hope that you not only feel comfortable with us, but also feel safe with us!
100% SIEGBURG - 100% WASH
A refreshing shower in the morning at the Koncept Hotel H2O in Siegburg is a matter of course for us.
But for over 785 million people in the world, clean water, whether it's for drinking or washing, is a luxury item that sometimes gives rise to conflicts.
At Koncept Hotels, we don't just want to rethink the hotel industry; we want to make the entire world a little bit better each day.
That's why we've looked to the Neven Subotic Foundation for support in order to show you and all the guests of the Koncept Hotel H2O in Siegburg in a unique way how important access to water is and how you can help more people worldwide gain access to clean water.
By staying here, you will actively help give people in Ethiopia access to clean drinking water and sanitation, and therefore to education and a better future.
LARGE
It doesn't get more Siegburg than this! Our Large Rooms on the 4th floor of the Koncept Hotel H2O offer the best view of the city, the Europaplatz and the Michaelsberg and Abbey. The best of all: You'll donate directly to the Neven Subotic Foundation!
Fabulous comfort on 25 square metres
Super cosy double bed (180 x 200 cm)
Spacious bathroom with spacious shower
Desk & sitting area
Air conditioning for those hot days
Fantastic balcony with a nice view
Flatscreen HD TV
High-speed Wi-Fi
10€ donation per night to the Neven Subotic Foundation included
In this category there is a wheelchair-accessible and barrier-free room. Please ask for it explicitly with your booking!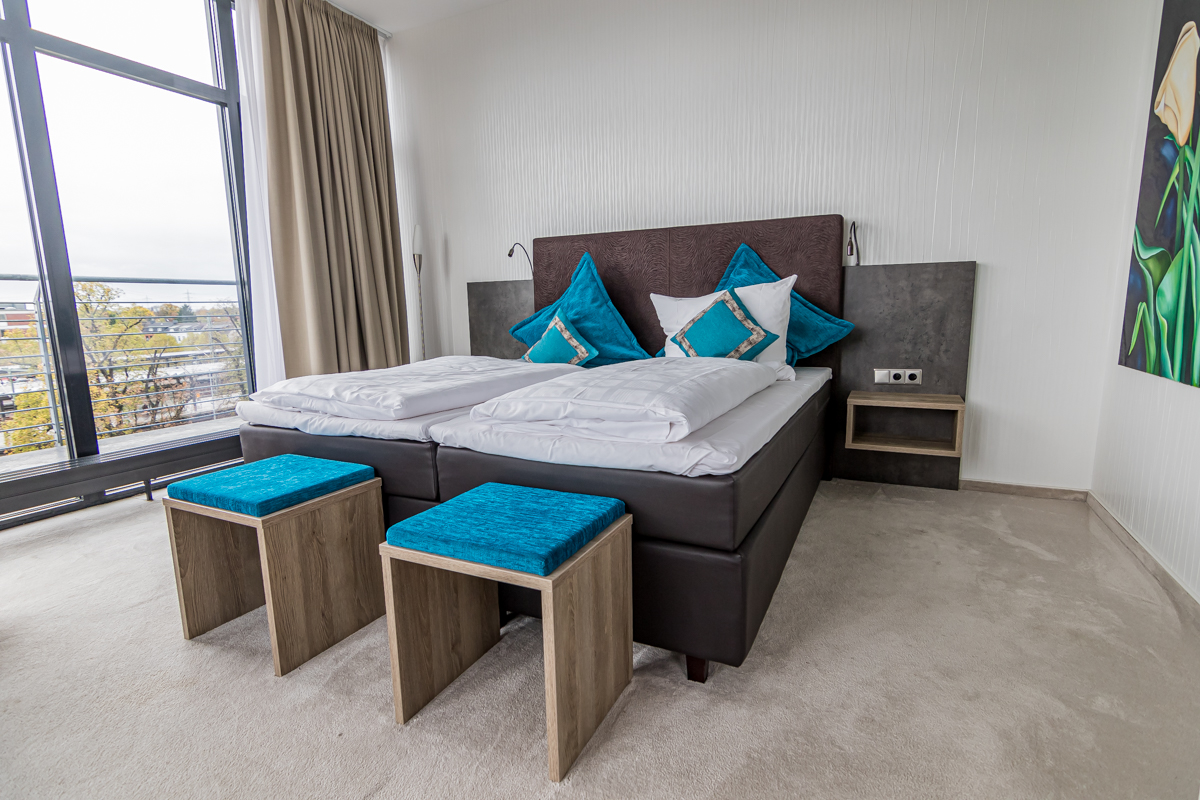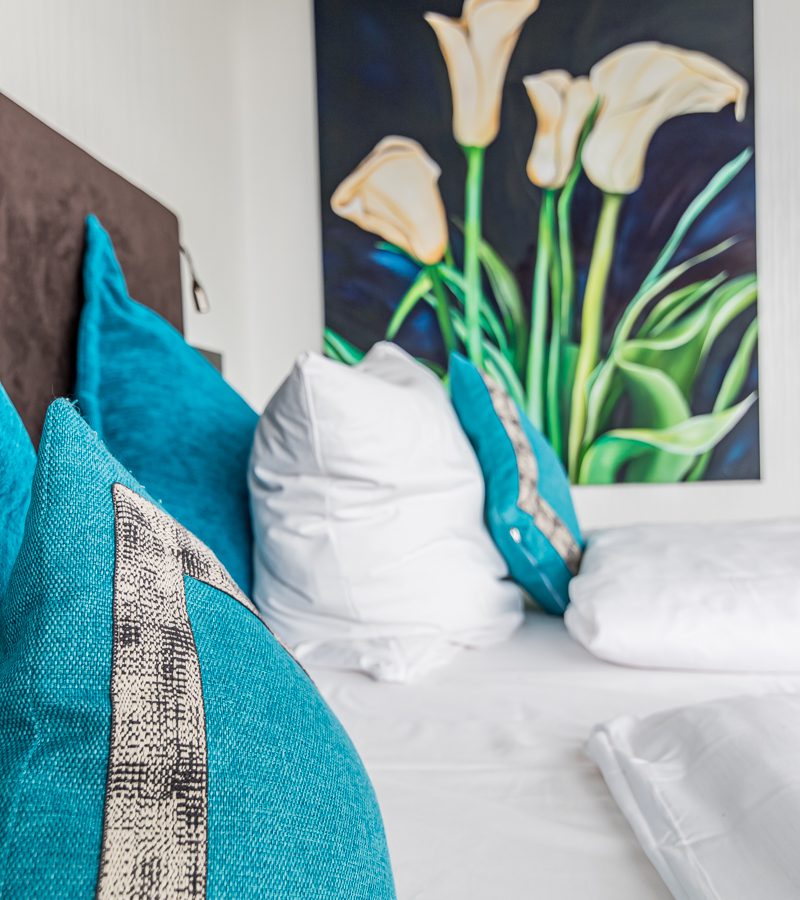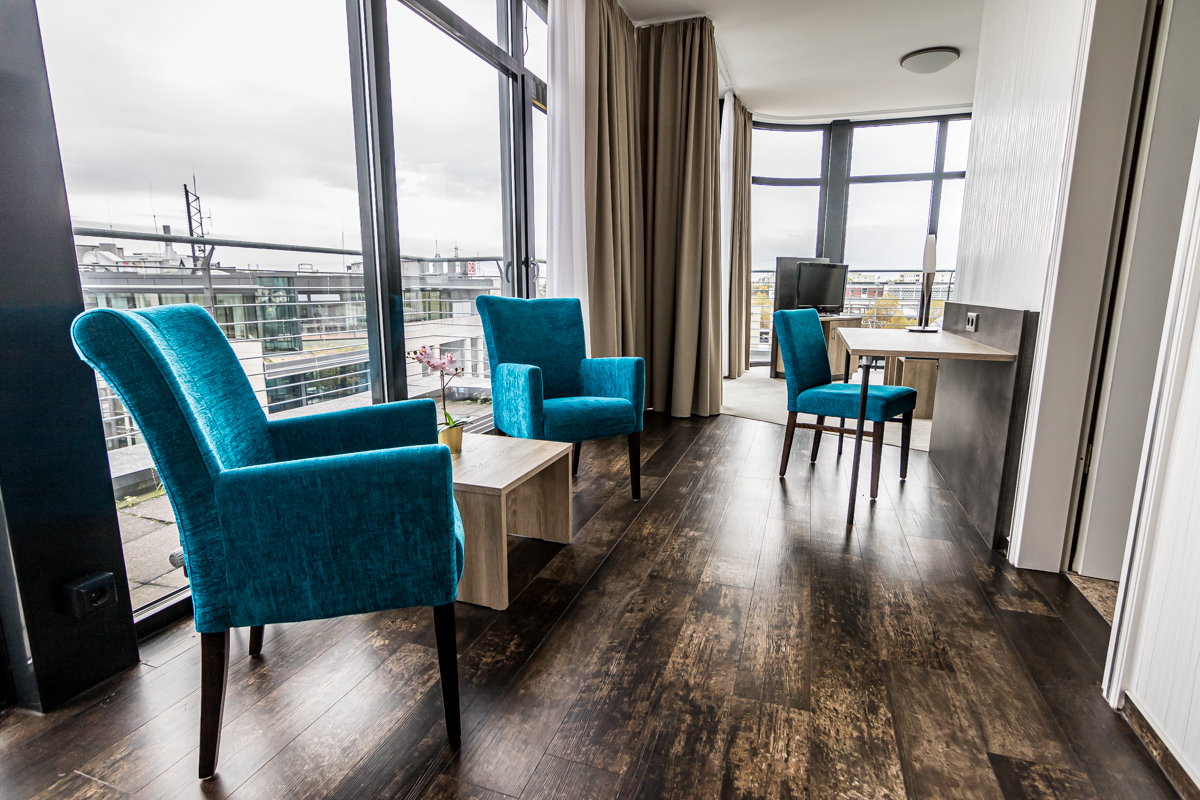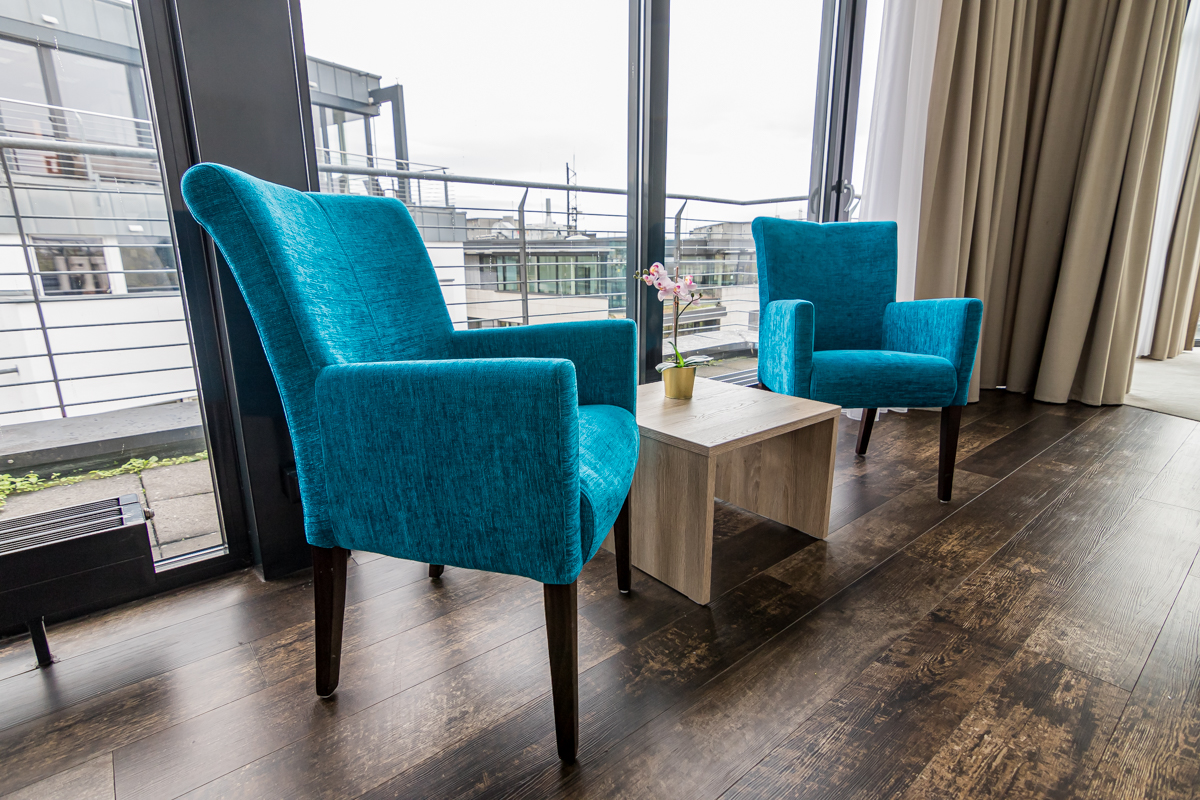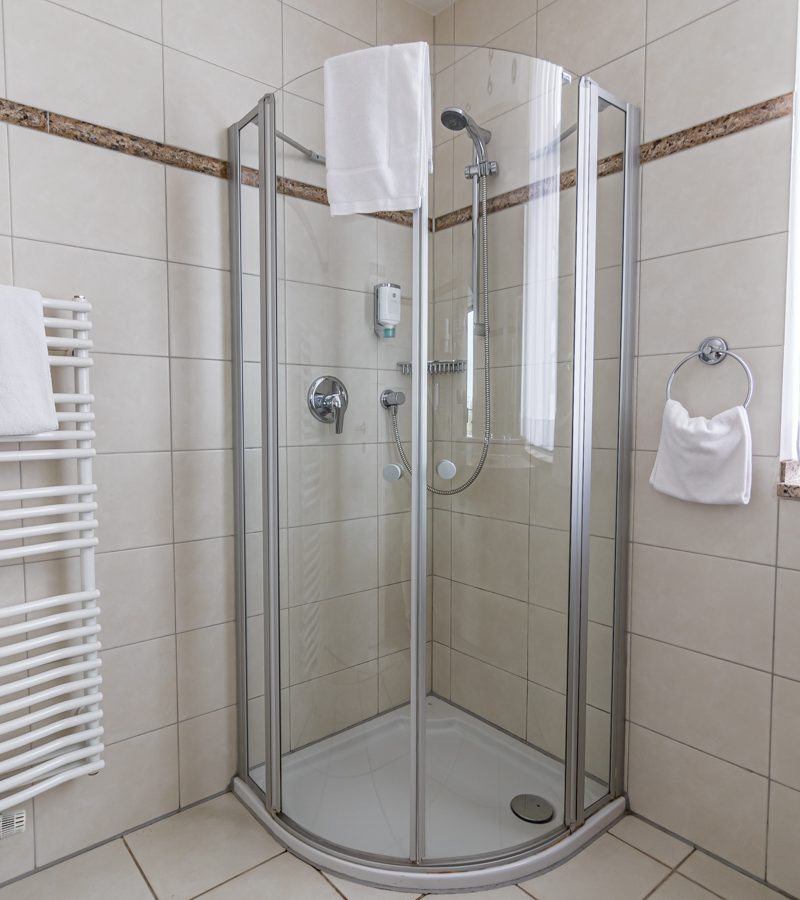 with
balcony
MEDIUM
Arrive, feel good, do good. That couldn't get any easier in Siegburg's prime location than in one of our Medium Rooms in the Koncept Hotel H2O. The rooms offer functional features, timeless design and loads of things to learn about our vision.
Great comfort on 18 to 20 square metres
Mega cosy double bed (180 x 200 cm)
Spacious bathroom with refreshing shower
Writing desk
Flatscreen HD TV
High-speed Wi-Fi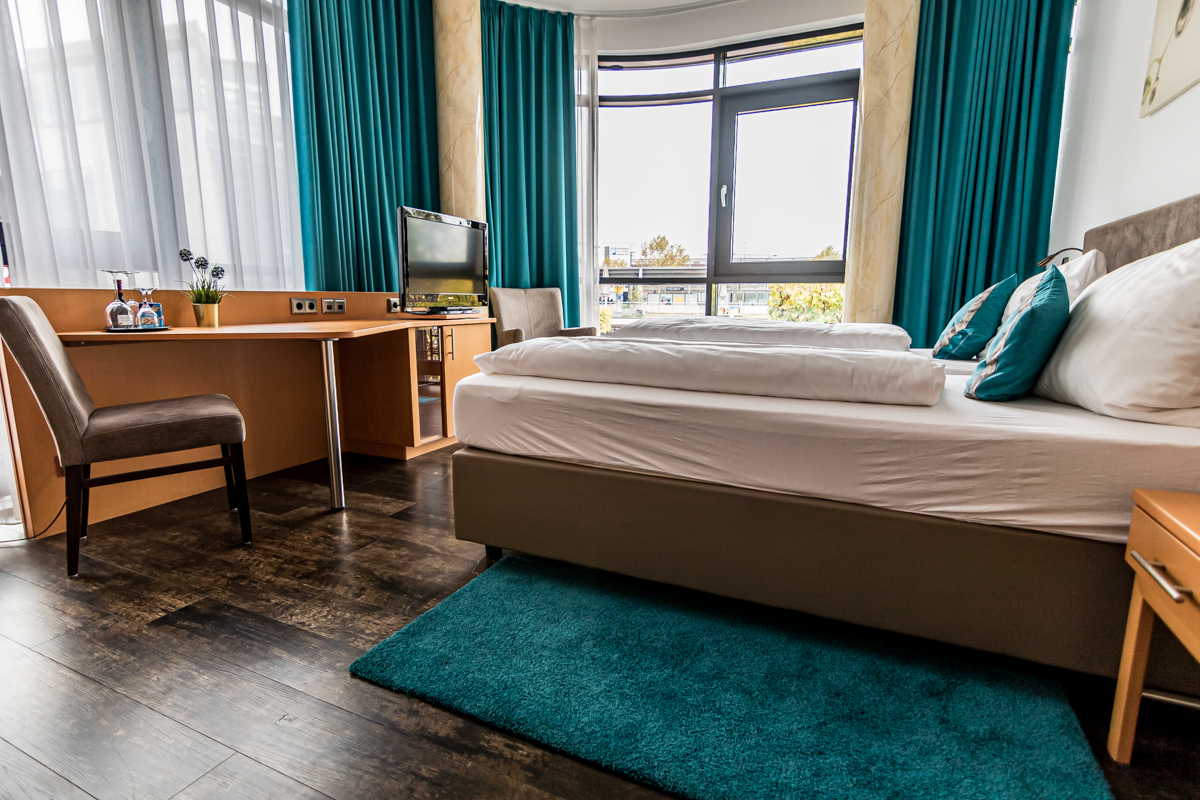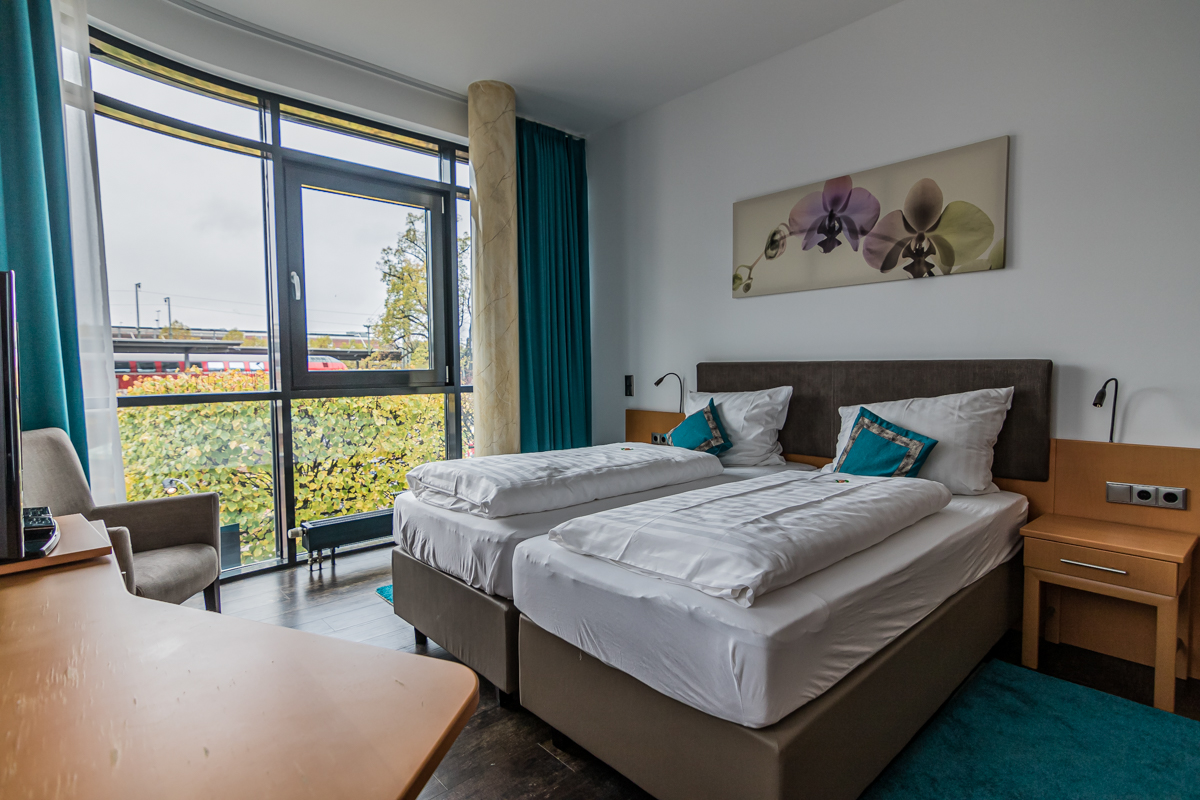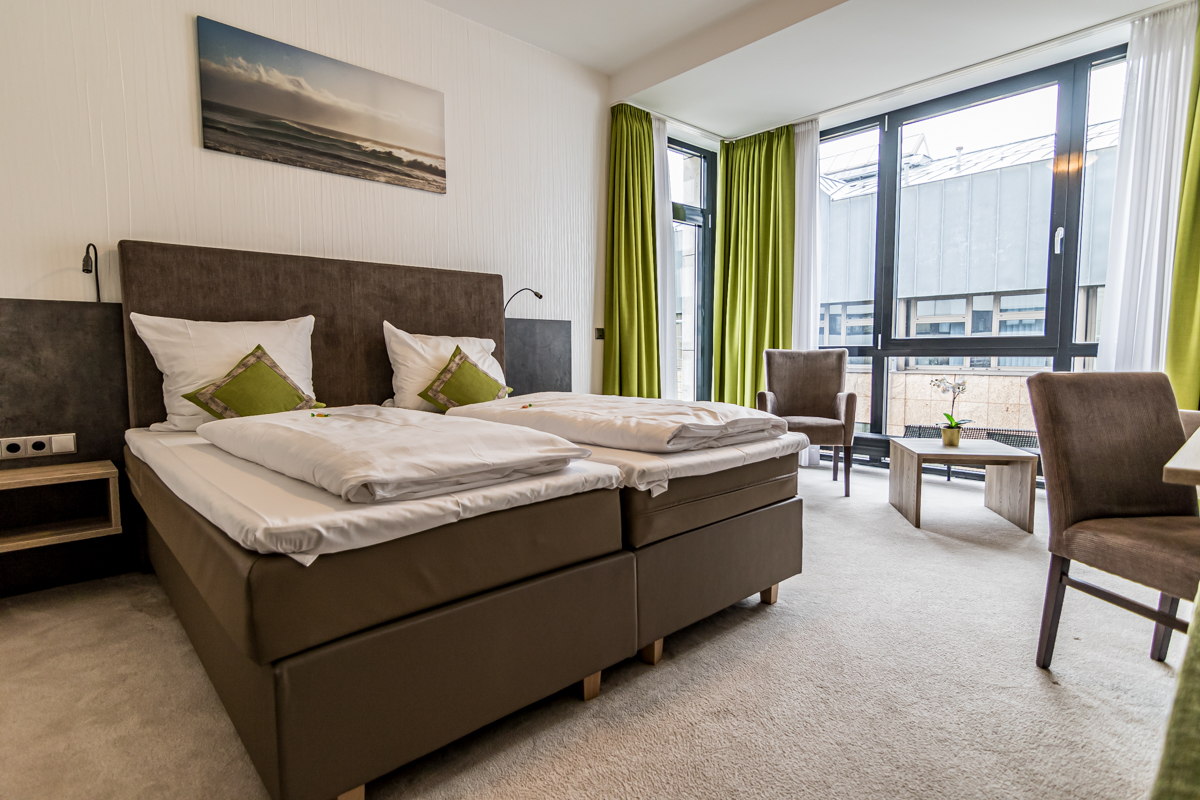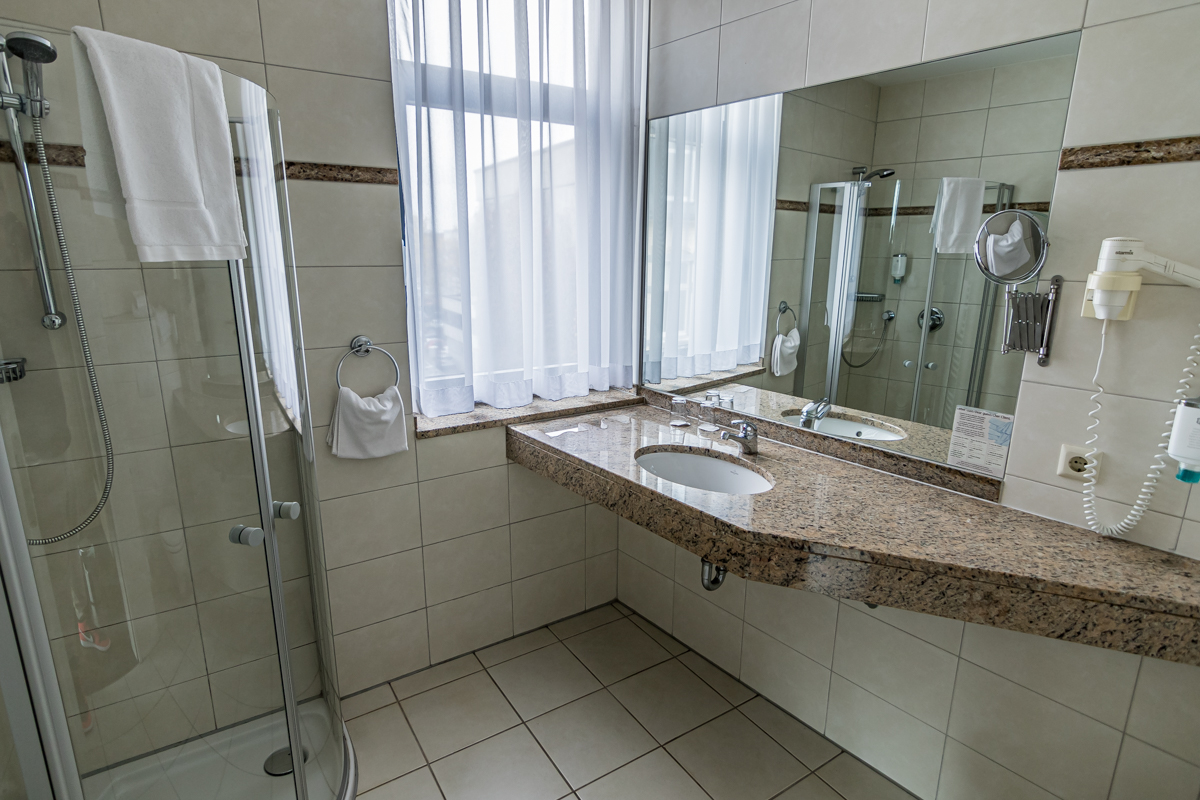 SMALL
Are you travelling alone? Then our Small Rooms are just right for you. They offer all the amenities of our hotel with an unbeatable price-performance ratio in Siegburg's best location.
Comfort on 15 to 18 square metres
Comfortable queen-size bed for one person (150 x 200 cm)
Nice bathroom with relaxing shower
Writing desk
Flatscreen HD TV
High-speed Wi-Fi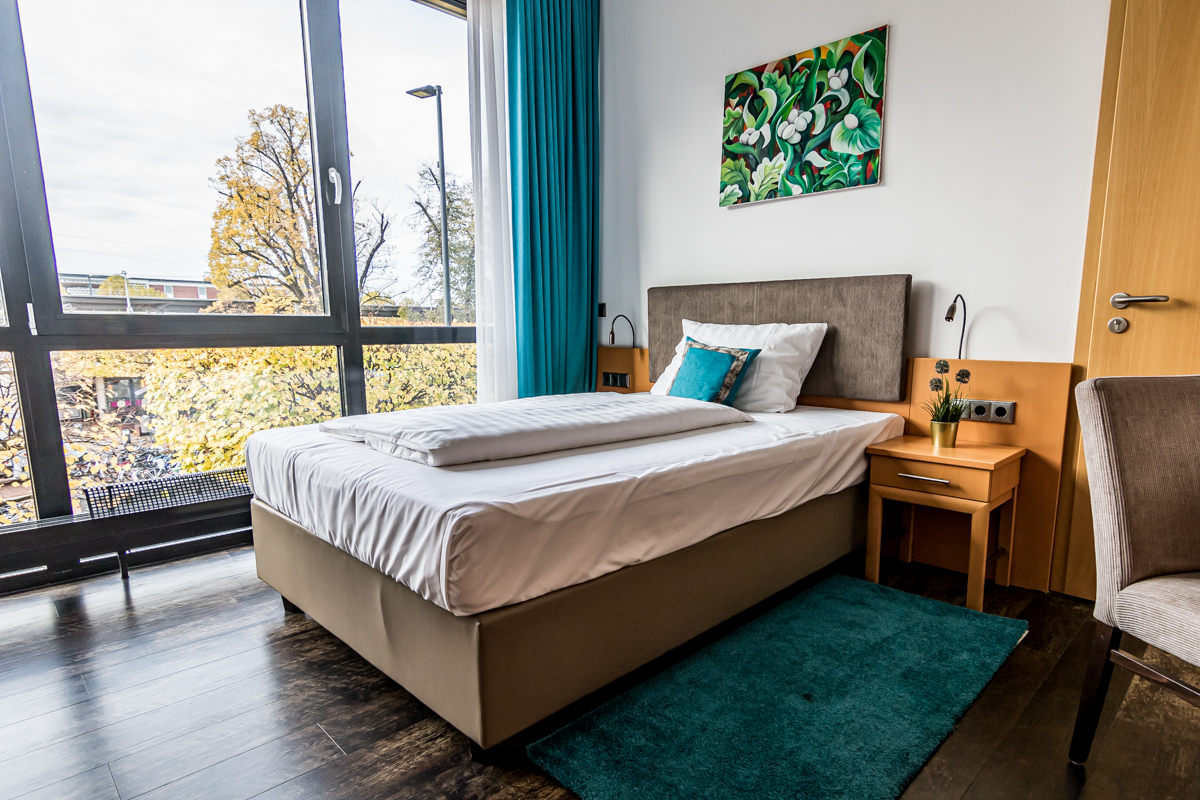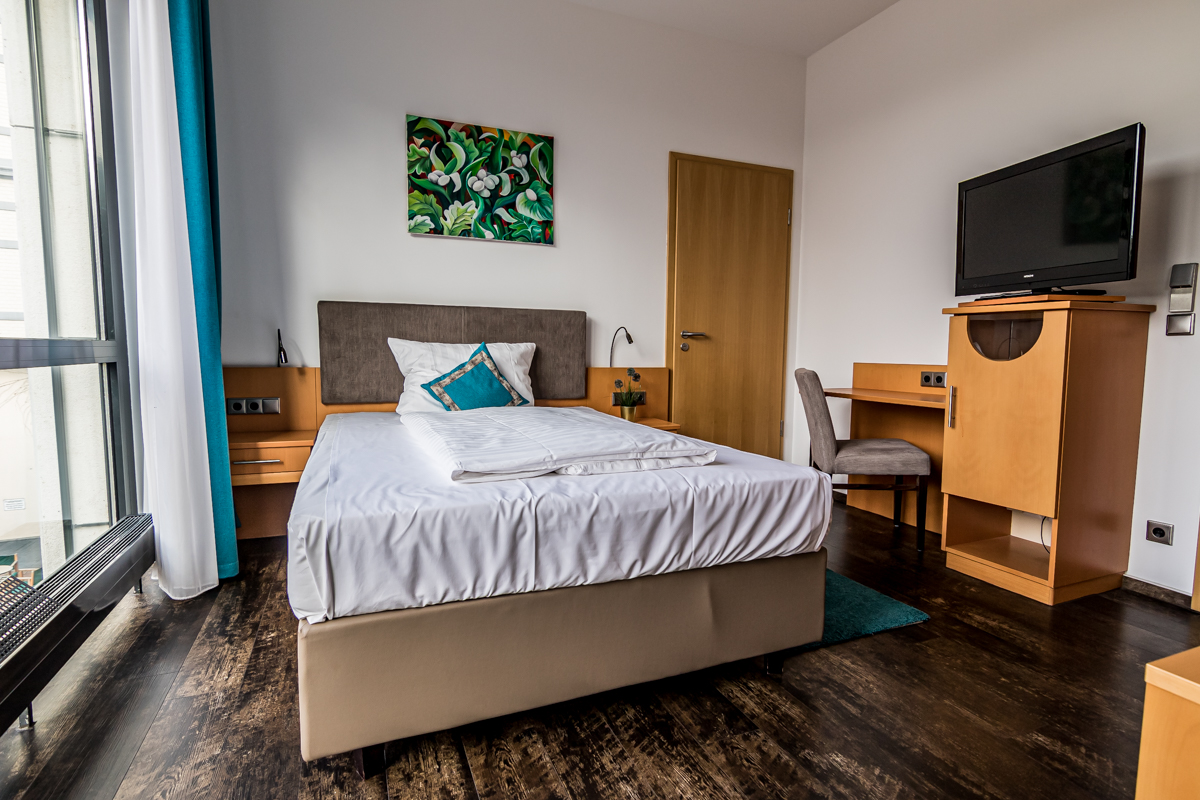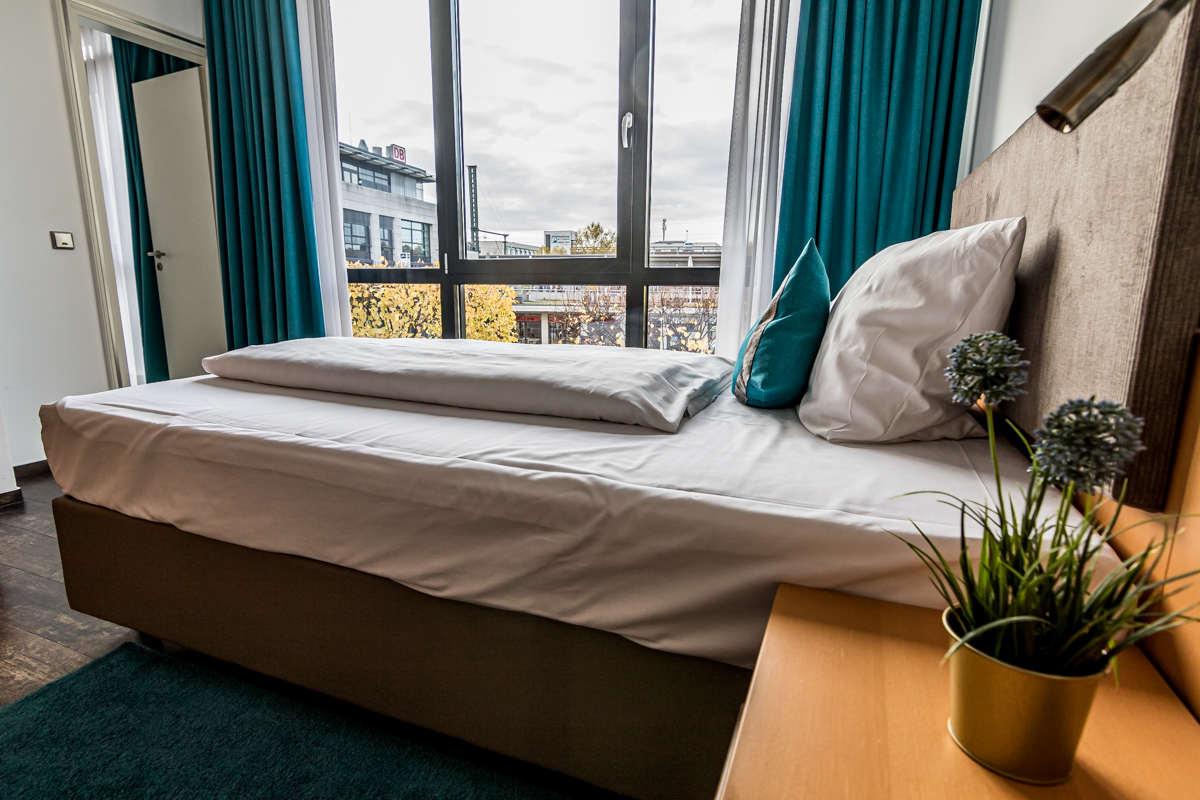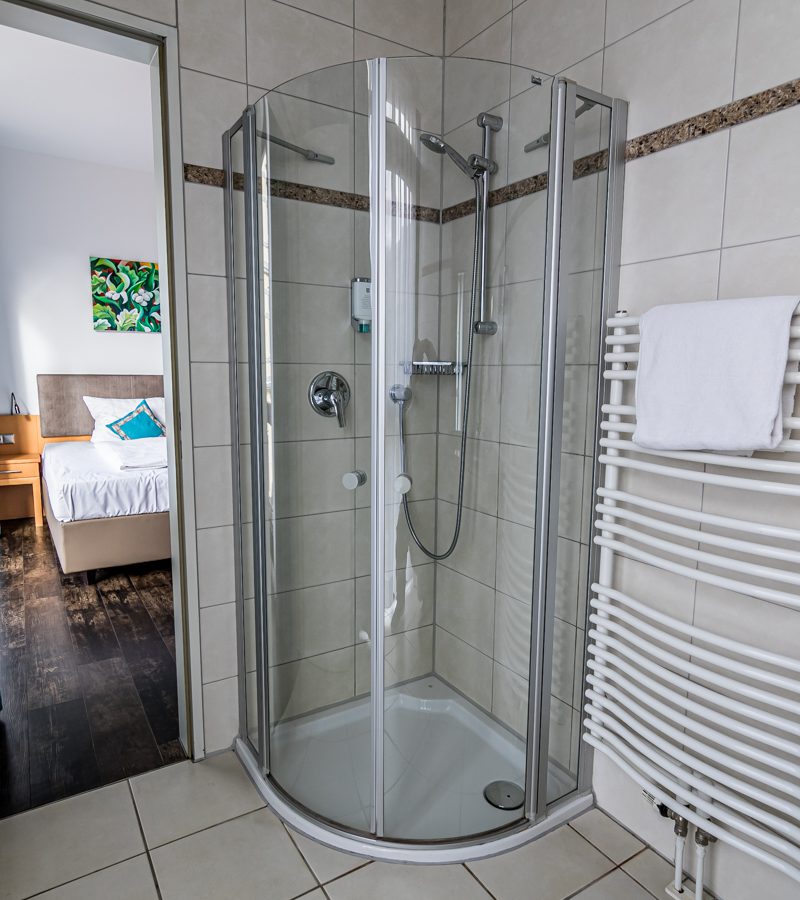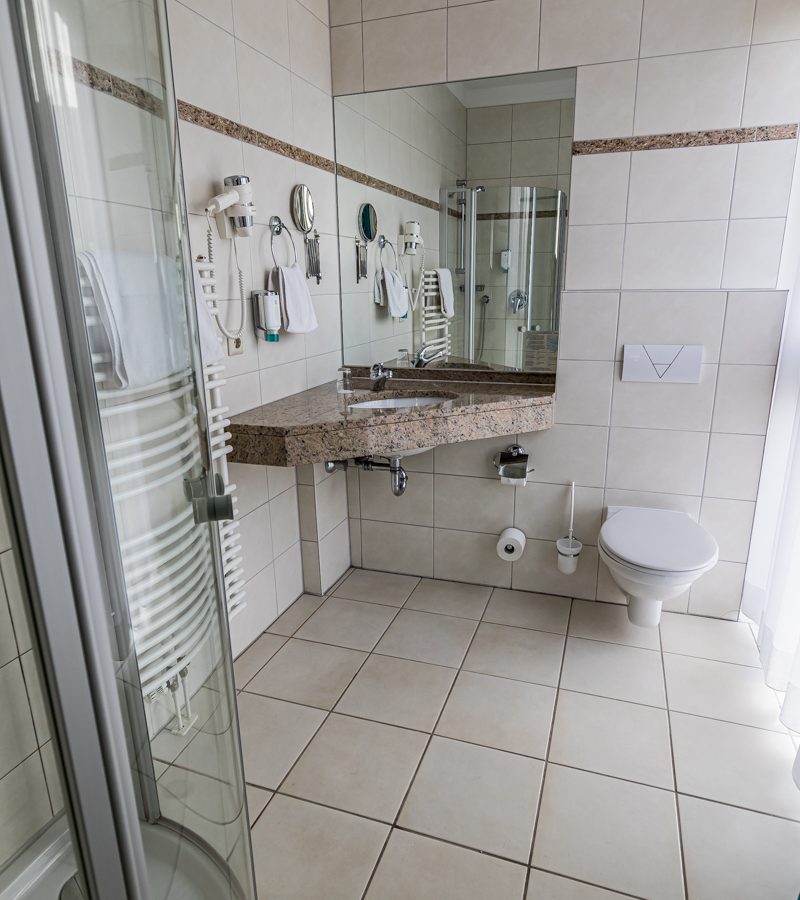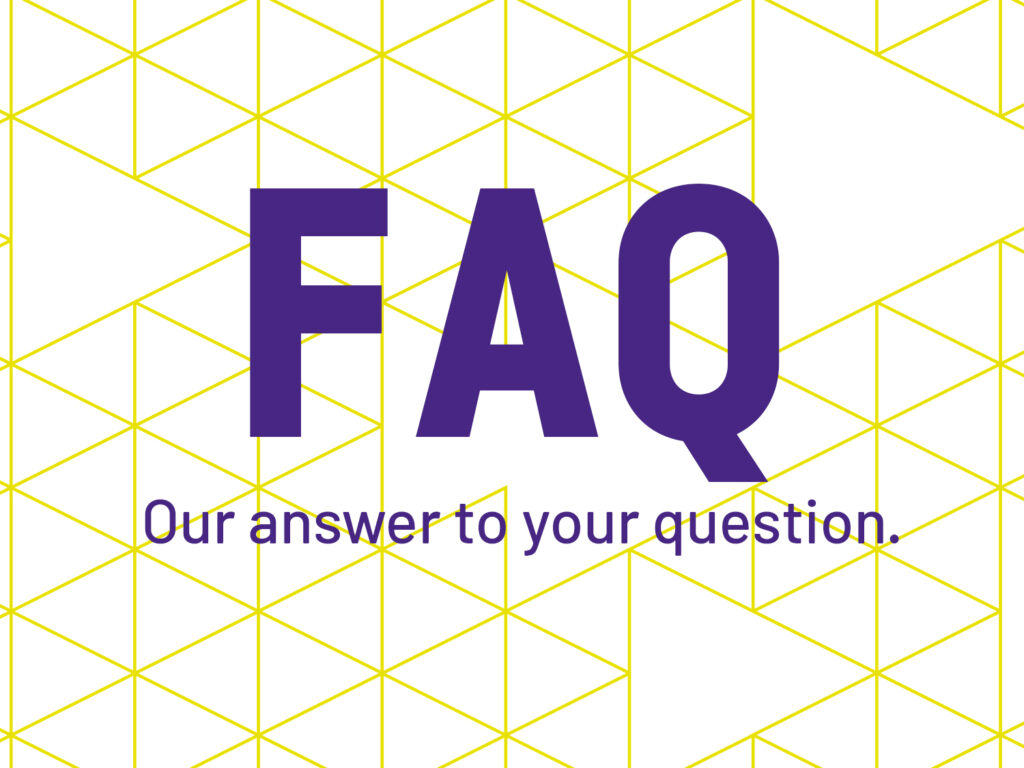 GOT QUESTIONS?
No worries, there is most likely someone who has been asking it before. But you are right: Some things are different in our hotel. You check-in via smartphone or at our terminal, there is no staff on property and all of this to make the world a bit better?!
Just have a look at our FAQ page and you will see that it's all quite simple and you surely will love it!
OUR ANSWERS TO YOUR QUESTIONS
WATER IS FUTURE
For us it is unbearable that millions of people worldwide have no access to clean water and sanitary facilities. They thus lack elementary livelihoods and the prerequisite for health, education and a self-determined future. That is inhumane.
WATER IS LIFE
Water as the most important life source and source of life is also the source of life-threatening bacteria and viruses if there is no clean water source. Contaminated water robs children not only of childhood, but too often their entire lives. The consequences are unimaginably terrible: About 1,000 children die daily from the effects of dirty water.
WATER IS EDUCATION
Access to clean water, sanitation and hygiene is the basis for having children attend school regularly. With education, we give them a sustainable chance to lead a self-determined life – and thus have a real future perspective.
WATER IS A HUMAN RIGHT
In 2010, the UN also recognized for the first time the right to water and sanitation as a human right. Access to clean water, access to sanitary facilities and the two aspects of hygiene are the three fundamental building blocks of a sustainable future. Without these three building blocks, a decent life is impossible. At least that's what we wish to all children in the world: a real chance to live and to dream.
YOUR STAY HELPS
By sleeping at the Koncept Hotel H2O, you are helping us support the Neven Subotic Foundation in its vision of providing more people access to clean water. During your stay with us you will find useful information about this important topic throughout the hotel – and maybe learn a few things you didn't already know.
You can of course also help in an active way: For example, if you skip your room cleaning, we will automatically donate 3 € to the foundation for you. And if you stay in one of our Large Rooms, we will donate 10€ per night on your behalf.
Would you like to do more? Then donate directly!
Donate online
WHAT OTHER SAY ABOUT US
TRIPADVISOR
Located opposite the train station, yet quiet.
» Large room, well noise-insulated. Room is otherwise simple but clean. Breakfast included some warm options and was quite nice. «
Read whole rating
Everything was very good
» I was on a business trip, clean, spacious rooms, good breakfast and excellent service from the team. «
Read whole rating
Very nice and clean hotel!
» We stayed here just for one night while on our way from Switzerland to Amsterdam, and it was the perfect place to stop! «
Read whole rating
WHAT YOU MIGHT WANT TO KNOW
Prior to a trip there are always questions. We have heard those questions, not only once. That's why we've put together some answers to the most frequent questions from guests like yourself.
DIRECTIONS
Koncept Hotel H2O
Europaplatz 16
53721 Siegburg
///flannel.voice.helm
eMail
hallo.h2o@koncepthotels.com
Plan route