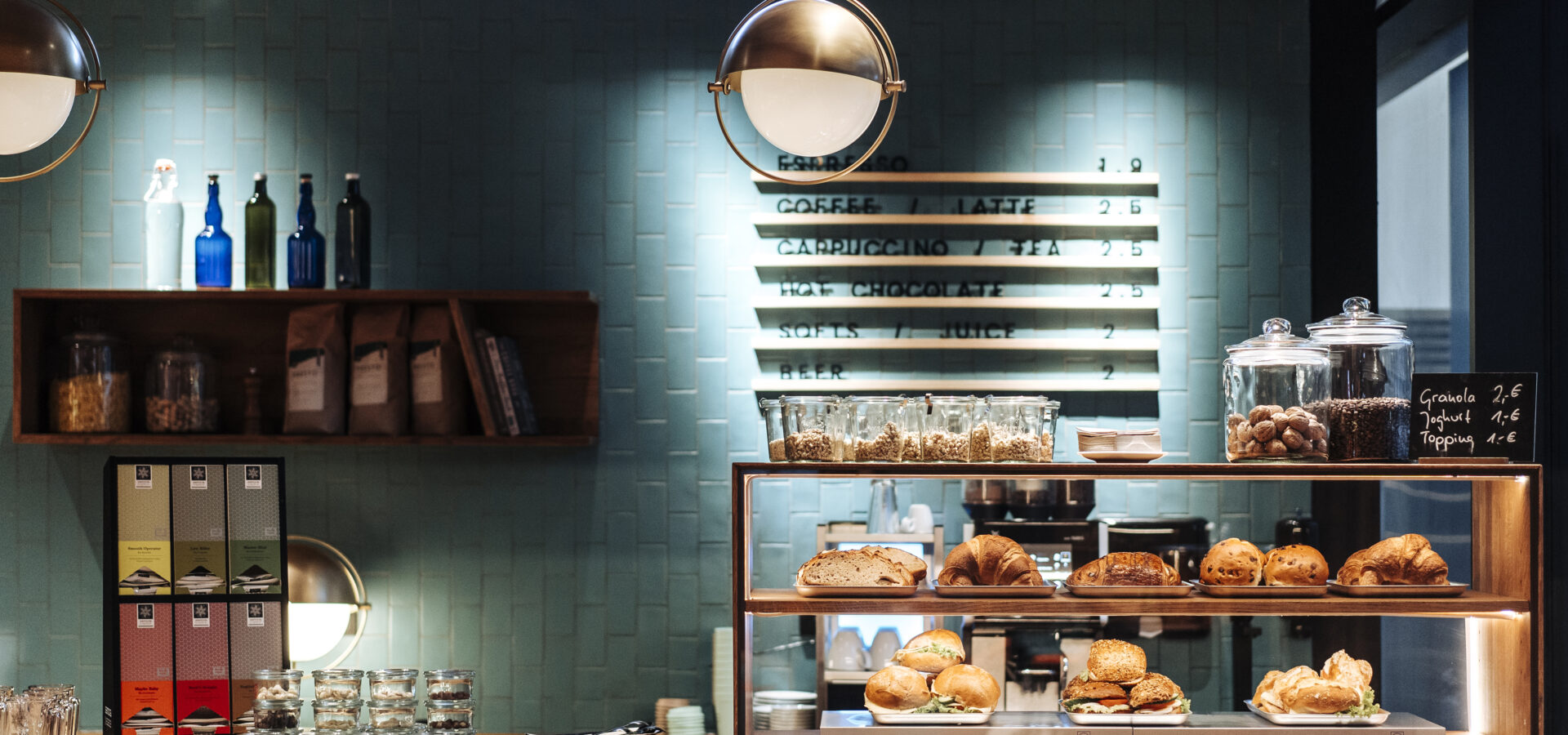 Most likely all answers regarding your
stay
Whatever you need..
…you will most likely find it here.
As you have probably noticed, we do not have any staff on property. We think, cool guests like you don't really need us anyways. But of course sometimes there are questions you might not find an answer to. That's why we have answered the most frequent questions on this page for you.
Why isn't there any staff in this hotel?
A few years back, when we founded KONCEPT HOTELS, we wanted to prove that hospitality can be different to what it has been for decades. Whenever you travel, it is quite common to you that you do the check-in and boarding at the airport with your smartphone, you navigate through cities with your smartphone, rent a car or bike with your smartphone and even when staying at an Airbnb, you do most of the stuff with your smartphone.
Not so when staying at a hotel, right?
Well, think again. Of course, when you check-in, open your room and check-out with your smartphone, you do a lot of work for us and thus save us money. We re-invest this saved money in things, we care about and think that you might also appreciate them.
We invest in renewable energy, in toilet paper that supports sanitary projects worldwide, in sustainably produced soap, in furniture made in Europe, craftsmen from the region, laundry bags that were produced in an integrative workshop for people with disabilities and last but not least we invest in a fair cooperation with everybody who is working with us and for us. All that comes at a price, but with your help we love to pay a little bit more for things that make the world a better place.
How does the digital check-in work?
As we have no staff on site at the hotel, you check in with us yourself.
Don't worry: It's easy & we've tested it with our parents and grandparents. You can do it!
You have two ways to get into your room.
The easiest is via smartphone: You have to check in online before your arrival. You will receive a link for online check-in in your booking confirmation and in the email we send you two days before your arrival. Please fill in all the information and you will automatically receive an email with your keys on the day of arrival, as soon as your room is clean and ready. Now you only have to select the door you are standing in front of and press the corresponding button on your smartphone and – tada! – and you're in!
Alternatively, there is also our Check-in Terminal. You will receive an email from us two days before your arrival, in which we will send you the door code for the hotel entrance. Once you are at the hotel, you can easily find the check-in terminal and check yourself in and get a key card like you know from other hotels. Online check-in also saves you a lot of time, which is why we recommend you do it in any case.
Even if this description has become a bit longer: quite a few people have already managed to check in with us and it really is very intuitive and simple. And if something really doesn't work out, we are always available for you.
Where can I have breakfast?
On the ground floor of your hotel you will find our Tastes Like Gold Bar.
Every morning you will get a great selection of fresh sandwiches, homemade crunchy muesli, yoghurt and fruit salad, as well as jams and croissants. You can make your own breakfast as you like and only pay for what you like. This not only saves you a few euros, but also helps us avoid wasting food in the form of sumptuous breakfast buffets.
Train Station
You can reach Cologne Central Station in about 20 minutes on foot, or you can travel three stops with the lines 16 or 18 from the stop 'Poststraße'. The stop is only 200 metres from the hotel.
Airport
Cologne Bonn Airport can be reached in about 40 minutes. Trains and suburban trains go there from Cologne Central Station. A taxi would take 25 minutes if the streets are free of traffic.
ATM
Go out of the hotel, then turn right and after 300 metres you will find an ATM of the Sparkasse KölnBonn at the address Blaubach 1, 50676 Köln (///cabinet.restless.closed).
Public transport stop
Directly in front of the door is the stop Poststraße, where lines 16 and 18 run. When you leave the hotel, walk in the direction of Barbarossaplatz and you will reach the stop after only 200 metres.
Directly at the hotel is a paid parking lot in the courtyard. Tickets (also discounted day tickets) can be booked online via the following link Ampido-Koncept Hotel. The entrance is located at Blaubach 11, 50676 Cologne.
Only 300 meters from the hotel is the public underground parking Waidmarkt, where you can park your car (24 hours). The address of the entrance is Blaubach 1, 50676 Cologne (///sommer.perle.kneipe).
There are also some privately offered parking spaces in the neighborhood, which you can rent for your stay at ampido.
How often is my room cleaned?
In a large guest survey, we found that cleaning every two days is perfectly adequate. Of course, your room is thoroughly cleaned with our steam cleaner. By cleaning with the steam cleaner, your room is not only clean, but also virus-free, as the steam has a virucidal effect on surfaces.
If you stay for three nights, for example, your room will be cleaned again by us after the second night and you will receive a set of new towels if you wish.
By the way: By cleaning every two days, we save up to 20 percent CO2 per stay on average.
Here in Cologne there are two major suppliers of rental bikes: Call a Bike & KVB bikes from nextbike. Both have bikes stationed all over the city, which you can rent as long as you want with the respective app.
At what time do I have to leave the room on my day of departure?
Check-out is until 11.00 am. Please don't forget anything in your room when you leave. You can check out via app or at the terminal. If you have a keycard, please drop it in the black mailbox next to the elevator before you leave.